How to price my documentary to buyers?
by Mehran Haghighi
(Edmond, OK, USA)
Question: I'm a producer and I would also like to be a distributor. Are there any guidelines used by distributors and/or sales agents to price documentary films when licensing to buyers (broadcasters, educational, and etc)?


---
Answer | Scott Kirkpatrick
There is no 'one size fits all' formula for pricing documentary films… But that certainly doesn't mean there aren't ways for documentary producers to dramatically improve their chances of distribution success.
Unlike narrative feature films, which have measurable pricing elements that can be used to calculate a ballpark value (such as 'genre' or 'name talent'), documentary content varies wildly from one film to the next (i.e. educationally-focused content vs. entertainment-focused, historical vs. current, interview style vs. cinema verite, etc.). Therefore, the price—or market value—of a documentary film depends largely on its subject matter. But that said, even with a top notch topic, a documentary still needs to meet certain 'minimums' to be taken seriously in the competitive game of distribution.
The first piece of advice I would offer anyone in the documentary space is to break the golden rule of neutrality… A dis-balanced doc will almost always outsell a balanced one. Documentary producer's should never stay 'objective', they should strive to take a clear side on an issue and approach it from that direction—that way they can target and engage an audience. Personally, I value a balanced documentary program; but in the world of documentary content sales, balanced docs are very difficult to place. It should be very pro (or against) whichever subject you choose.
Second, in the narrative distribution game nothing sells a film better than its cast. Almost every time I pitch a film, the first question out of the buyer's mouth is 'who's in it'? This same rule of thumb works in the documentary world. Nothing gives an independent product more of a 'seal of approval' than the cast which populates it… So can you find a Hollywood actor passionate about the subject, who'd be willing to do an on-camera interview (or possibly serve as narrator)? Is there a major figure (political, famous, or influential) involved with your subject in real life that would help 'sell' the film to its audience? Could they be included in the film? Do they have a Twitter/YouTube audience to promote your film to?
And third, just because your film is 'real' doesn't mean you can simply break all the technical rules… While it's okay for a shot or two to be out of focus or your boom operator visible in a mirror (or other 'organic' elements that cannot be helped), you do need to ensure your film will meet minimum deliverable standards. It should have professionally mixed audio with all poor audio segments cleaned. You must have Closed Caption files. You need to ensure that all music is cleared and that all logos are blurred. And you need to make sure you have an appropriate running time to meet industry norms (aim for 75-80 mins where possible, unless your targeting a 60-minute TV block).
As for market value itself? The prices vary wildly from network to network and outlet to outlet—but be that as it may, you will be in a better position to receive top dollar for your film if it's (1) clearly targeted for an engaged audience, (2) featuring or endorsed by recognizable (or influential) 'cast' elements and (3) fully deliverable in the sense that it meets the basic minimum standards of a professional delivery.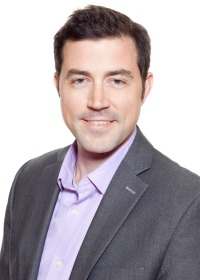 About Scott Kirkpatrick
Scott Kirkpatrick is a Los Angeles based film & television Distribution and Development Executive. He has licensed TV rights for Disney, Nickelodeon, and Lifetime original movies, as well as the Power Rangers franchise. Prior to his role in Distribution, he worked in production as a reality-TV producer.
Helpful Resources