Distributing Your Film
An independent filmmakers guide to DIY distribution, building an audience and selling your film 

---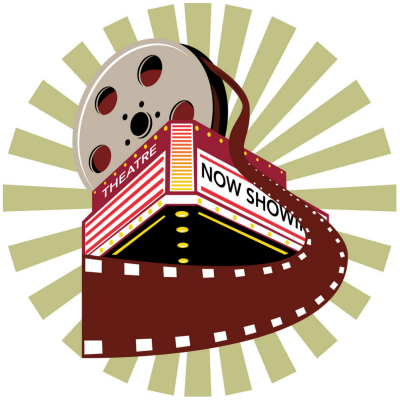 Distributing your film: Your documentary is completed (congratulations!), you're exhausted (of course) and now what? Time for job #2... distributing your film!
If you're like most documentary filmmakers, you will be self-distributing. What does that mean? How are you going to find your audience? How are you going to generate revenue?

After completing my first documentary, Briars in the Cotton Patch, it was a shock that the distribution and marketing of my film turned out to be just as much work as my documentary, if not more!


---
Film Festivals
First on the list after completing my documentary was to submit it to documentary film festivals.
Film festivals are a great way to get exposure for your film, build buzz, potentially find a buyer for your film and it's a fantastic networking opportunity to meet other filmmakers and people in the biz.
Submission fees can add up quick, so you want to be selective in which festivals you apply to. In addition, if you get accepted, of course you'll want to attend and those travel costs aren't cheap. I was fortunate to get accepted to four film festivals and they were each worth the effort in their own way.
Film festivals are definitely at the top of the list for jump-starting the process of distributing your film. 


---
Awards
Another way to build buzz and credibility for your film is to submit it for awards.
I was very fortunate to have my documentary win some awards including a regional Emmy and a CINE award.
Of course, the OSCAR is the ultimate award for a film and will catapult you into stardom.  Learn how to qualify your documentary for The Academy Awards. 


---
Broadcast Television & Netflix
Next item on the to-do list for distributing your film is to find the best outlet to show your newly created masterpiece.  BBC? HBO? PBS? Netflix?
If you are self-distributing, you will do these deals yourself. Or if your documentary is good enough, you may choose to work with a distributor or sales agent but they will only work with you if they feel your film has strong potential to make them a profit.
Learn what it takes to get your documentary on Netflix.


---
Theater Release
Of course, the holy grail of filmmaking is to get your film picked up for a theater release. Usually, this option is reserved for top notch films that are fortunate enough to get a distribution deal. But for those willing to hustle and take their film city to city and theater to theater, it's possible – although extremely time consuming and expensive to rent the theaters.
A great option B for many independent filmmakers is to go grassroots and showcase their films in small art theaters or have community and house party screenings. 
Read: 12-Point Filmmaking Check-List From Oscar Nominated Writer-Director Daniel Raim


---
Digital: Video-On-Demand/Pay-Per-View
Of course the internet has become a boon for independent filmmakers and transformed the landscape for distributing your film.
There are now lots of great options to help you distribute and sell your film online without having to rely on a distributor.
The simplest option for distributing your film is to upload your movie or trailer to a video sharing site such as Vimeo or YouTube.
Send the link to your friends and family through e-mail and social networks such as Twitter and Facebook.
And post the link on blogs and forums in your documentary's niche to get the word out to a wider audience.
If you're hoping to make money distributing your film online, Video On Demand (VOD) is a very exciting option although requires a lot of marketing on your part to lead people to your film and get them to buy.
Some VOD/Pay-Per-View options online include:
Do your homework and figure out which option is best for you. 



Selling Your Documentary To Netflix and the Streamers 2024

---
Marketing and Public Relations
Once you decide how and where your film will be shown, it's time to start strategizing how you're going to get the word out about your movie. Actually, hopefully you've been building your audience all along through your personal network, e-newsletters, your website, blog and other social media sites such as Facebook.
For me, once my documentary was accepted by PBS-Plus, I enlisted a freelancer who knew the ins and outs of PBS and agreed to help promote my documentary to the individual PBS stations to encourage them to broadcast my documentary. We put together a press packet and literally mailed out a packet to each station.
You'd think it was enough that PBS was sending the documentary out on their satellite network, but it's not. In order to get each PBS station to air your program, you've got to get their attention. And we also asked our supporters to contact their local PBS stations to request the film to be broadcast in their area.
I also enlisted the help of a co-worker of mine who was an expert in public relations. He helped line me up with media interviews all across the U.S. I did a lot of phone interviews and traveled some when the opportunity was big enough to justify the travel costs.
Again, social media sites are key to getting the word out and even some paid advertising on Google and Facebook can help if you've got some extra cash you're willing to spend.
But the best kind of advertising is news coverage which is FREE and has much higher credibility.
You could even submit a link to your documentary to film critics if you feel confident you'll get a good review. 

---
Build Your E-Mail List
One of the most important things you can do regarding distribution for your documentary is to build up your e-mail list and base of support. Aweber is considered one of the best e-mail marketing services out there, but it's a bit pricey for most independent filmmakers. 
MailChimp is another great option and has a free option to get you started.  Do your research to figure out which one is best for you.
---
DVD Distribution
Yes, people are STILL buying DVDs!
You can either do an exclusive deal with one distributor or self-distribute using a hybrid approach. The second option is what I chose.
In total, my documentary is sold through six groups including several non-profit organizations tied to the subject of my film, a Christian film distributor called Vision Video and PBS. You can of course also sell digital downloads, streaming rentals or DVDs from your own website.
---
Educational License Agreements
One of the great income-generating opportunities with documentaries is being able to sell your film to educational institutions such as universities and libraries.
Depending how popular your documentary is, if it includes a study guide or is a series, the cost for an education license averages $75 to $350.
A solid broadcast quality documentary might be able to garner $175 - $225, but you'll need to test your pricing and see what people are willing to pay.
You can view pricing examples for educational licenses for documentaries at distribution companies such as The Cinema Guild.
For more on this, read our interview with educational film marketing expert Judith Dancoff.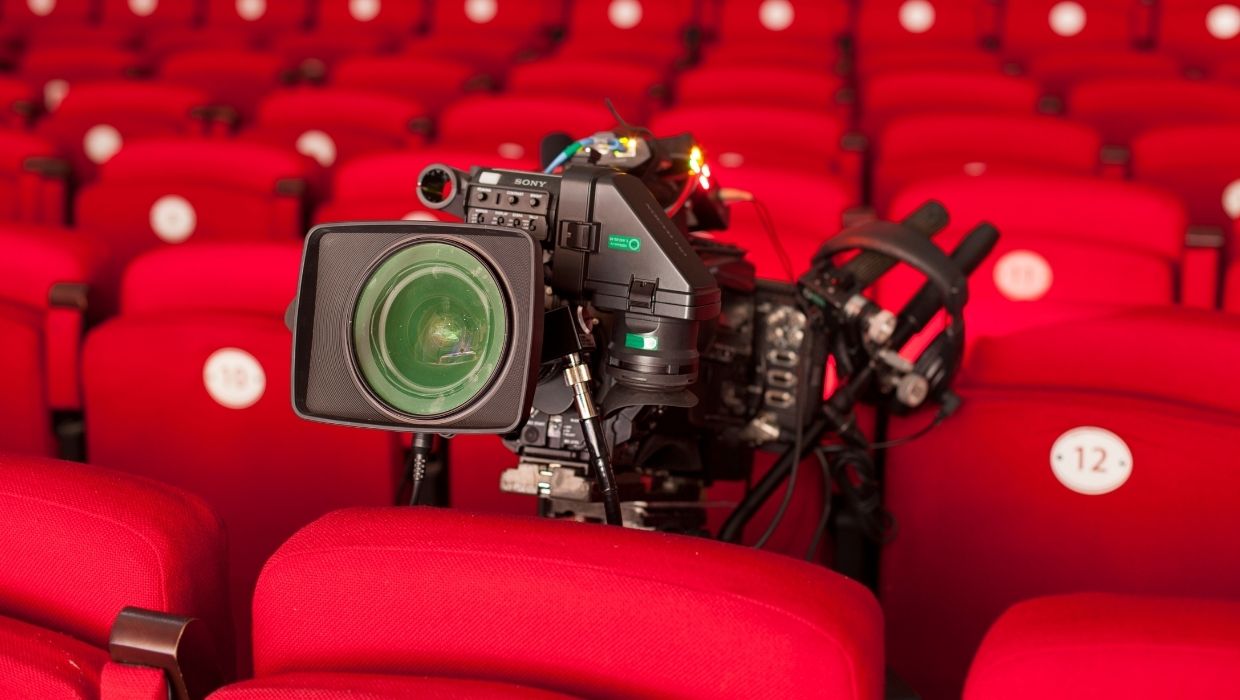 Make Money With Your Documentary
---
Have a Comment or Question about Distributing Documentaries?
Share your advice or experiences with distribution here or ask a question.

What Other People Have Said
Click below to see contributions from other visitors to this page...

---
Related Articles to Distributing Your Film:
Selling Your Documentary To Netflix and the Streamers 2024

---
---
Documentary Resources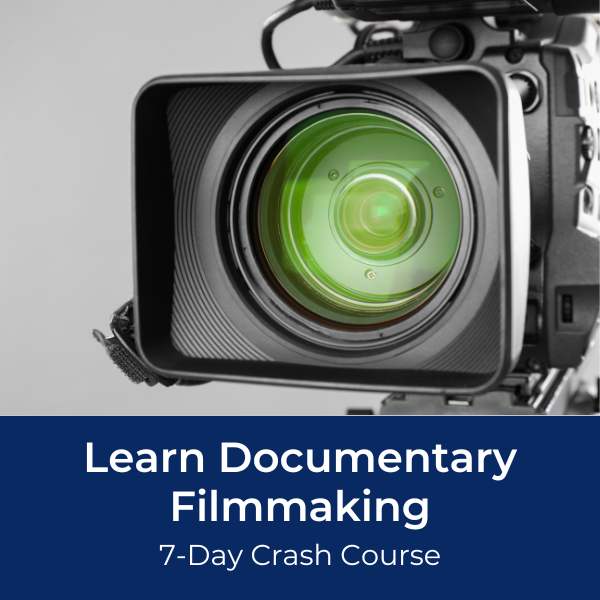 Ready To Make Your Dream Documentary?
Sign up for our exclusive 7-day crash course and learn step-by-step how to make a documentary from idea to completed movie!