IDFA | International Documentary Film Festival Amsterdam
by International Documentary Film Festival Amsterdam
(Amsterdam EUROPE)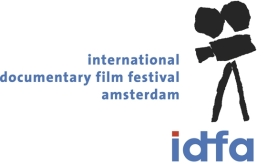 The International Documentary Film Festival Amsterdam (IDFA), held in November, is unique for its international film program, the variety of genres, its politically committed program and the many European and world premieres featured each year. Add to that the presence of many filmmakers, sizeable audiences, all the discussions and debates, workshops, masterclasses and the experienced staff, and it's no wonder IDFA is the pre-eminent festival for creative documentaries.


Founded in 1988, more than 250 international documentaries are screened at the festival.
Creative Documentaries
During IDFA, creative documentaries take centre stage. This means that IDFA chooses films which express the filmmaker's point of view in a creative and cinematic manner. The selection takes place on the basis of clear criteria. IDFA searches for documentaries that are cinematically intriguing or innovative, are relevant or highly topical to society at large, and stimulate the viewer to reflect, discuss and ask questions. IDFA strives for an international, diverse, topical and politically committed programme.
International Documentary Institution
Aside from the festival, IDFA consists of three industry components: the Jan Vrijman Fund, the FORUM and Docs for Sale. All of these were established in order to improve the international climate for creative documentaries.
The Jan Vrijman Fund offers support to documentary projects and festivals in developing countries, the FORUM is Europe's biggest co-financing market for international documentary productions, and Docs for Sale is an international documentary market where buyers, sales agents and distributors can see a selection from the best creative documentaries of the past year. Together, these activities have propelled IDFA to its current, top-ranked status within the world of creative documentary cinema.
For More Information:
http://www.idfa.nl/industry.aspx
To Submit Your Film:
http://www.idfa.nl/industry/Festival/film_entry.aspx