I'm working on my first documentary. Do I need an LLC?
by Dee
(USA)
Disclosure:
Your support helps keep this site running!
We earn a referral fee for some of the services we recommend on this page.
Learn more
Question:
Hi, I'm in process of shooting my first documentary and I'm wondering if I need to set up a company or LLC?
Desktop Documentaries
: Yes, ideally, each documentary that you make should have its own LLC. (See answer from an attorney below)
Being incorporated protects you from liability in case there's a lawsuit. (Someone can sue you if they don't like how they were portrayed in your film.) If your film is set up as an LLC or a corporation, if anyone sues you and wins, they don't get your personal possessions, only the assets that belong to the film.
For tax purposes, having a LLC also allows you to take donations for your film without the money going to you personally.
We submitted your question to Washington-based entertainment/sports attorney Jaia Thomas and here's her response:
Law Office of Jaia Thomas | Answer
A Limited Liability Company (LLC) is a hybrid business structure allowed by state statute that combines aspects of a corporation and a partnership. Similar to a corporation, an LLC offers protection from personal liability for business debts.
Unlike a corporation, an LLC is a pass-through tax entity and the profits and losses of the business pass through to its owners, who report them on their personal tax returns just as they would if they owned a partnership.
While a filmmaker is not required to incorporate an LLC prior to filming a documentary, it is strongly recommended. The advantages of incorporating an LLC are two-fold: a). shields filmmaker from business debts or lawsuits against the film/company and b). third-party entities (e.g. distribution companies) are often more prone to work with incorporated structures as opposed to individuals.
While other corporate structures are available – Corporations, Partnerships and Sole Proprietorships, the most commonly used structure by filmmakers is an LLC.
In terms of where to incorporate your LLC, generally, the home state where the LLC will conduct its business is the best choice. However, you are free to incorporate in any of the 50 states. We have included a chart of LLC incorporation fees for all 50 states for your reference.
View the LLC Incorporation Fee Chart
Prior to incorporating, also consider an appropriate name and designated registered agent for the company.
Desktop Documentaries
: With the two fees listed on the
LLC Fee chart
(domestic and foreign).. is it required to pay for both?
Jaia Thomas
: No, not required to pay both. Foreign fees are for LLC's incorporated in one state and conducting business in another state (ex: LLC A is incorporated in Georgia but conducts a bulk of their business in New York; the LLC may also be required to pay foreign fees in New York). However, if a state is incorporated in one state and only conducts the bulk of their business in that particular state, they will only be required to pay domestic incorporation fees.
Desktop Documentaries
: Is it true that an S-Corp is more appropriate for a documentary that is expected to make big profits?
Jaia Thomas
: S-Corps are corporations that choose to be taxed under Subchapter S of Chapter 1 of the IRS. S-Corps are more of a tax entity as opposed to a corporate entity. A corporate entity (whether corporation or LLC) must already exist before converting it over into an S-Corp. I wouldn't necessarily say S-Corps are more appropriate for docs expecting to make big profits; S-Corps are more appropriate if you are looking to bring in shareholders, sell stocks, etc...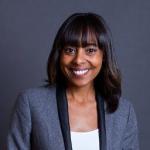 About Jaia Thomas
The Law Office of Jaia Thomas counsels entertainment professionals and athletes in areas of intellectual property, corporate transactions and new media.
Website:
www.jathomaslaw.com
info@jathomaslaw.com
---
How To Set Up An LLC
Incfile will form your new LLC business for $0. They handle all the admin – you just pay the state fees.
Set Up an LLC quickly and easily through IncFile
---
The Business Side of Filmmaking
The International Documentary Association (IDA) held a special panel discussion regarding the business side of documentary filmmaking.
As an Associate at Donaldson + Callif, Chris Perez understands the details of LLCs. Here he emphasizes the importance of keeping personal funds separate from production funds.
Disclaimer: The information provided constitutes general information and in no way constitutes legal advice, nor should it be relied upon as such. Consult an attorney to assure the information provided is applicable to your particular situation, transaction or set of circumstances.
Got an opinion on this issue? Leave comments and feedback below.