Is funding for documentaries in Europe similar to the US?
by Siobhan
(Germany)
Hi there! We are European citizens living in Europe and are about to embark on our first documentary. I really like your site and have been reading a lot of the great posts. However, my question is whether the information you have available - particularly with regards to funding and budgets - is applicable to docs made outside the US? It would be very helpful to us to have templates to guide us when putting together our funding proposals and your site is one of the few places which offers such resources - but, realistically, how similar is the funding process in Europe and US?

Desktop Documentaries | Answer
(Faith Fuller, Publisher)

Hi Siobhan, Thanks for your question and your kind comments about Desktop-Documentaries.com. My expertise and point of view is definitely American-based, although I have traveled to 40+ countries and deal with people all over the world.

Here's what I know... a good story is a good story and a well thought out plan is a well thought out plan. Basic fundraising concepts are universal throughout the world.

What I try to do with the proposal and budget templates is provide filmmakers with a solid foundation (generic templates) that can be modified and tweaked for specific audiences. And there's a 100% guarantee on all the templates and fundraising tools, so there's no risk.

Plus, filmmakers from Australia, Europe and many other locations around the world have downloaded the tool kit & templates and have left some really nice reviews here.

If you decide to try them out, please do return here and let me and other filmmakers know how they worked for you. That would be super helpful. You can see other reviews that people have left here for all the various products: Reviews on Desktop Documentaries.

Good luck with your first documentary. Very excited for you and the start of this new journey!

For reference:
Documentary Proposal Template
Documentary Budget Template
Documentary Fundraising Tool Kit

If you'd like to stay in touch, sign up for my free monthly Documentary Tips E-news.

Please leave any follow-up questions/comments below.
Join in and write your own page! It's easy to do. How? Simply click here to return to Ask a Question.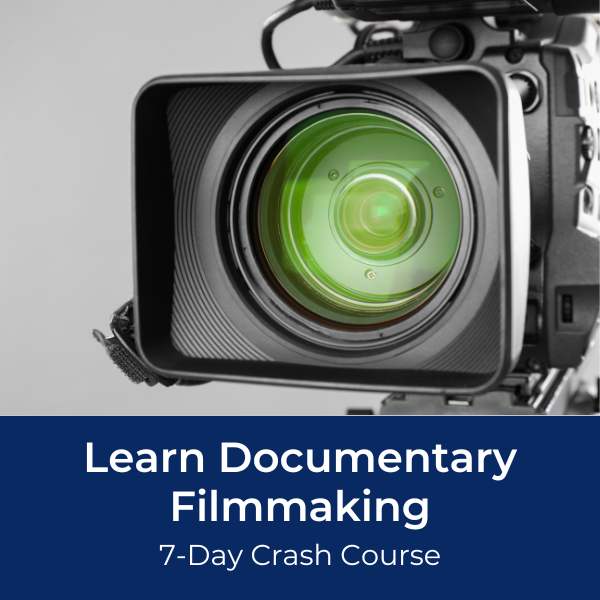 Ready To Make Your Dream Documentary?
Sign up for our exclusive 7-day crash course and learn step-by-step how to make a documentary from idea to completed movie!