Is It Possible to Earn a Full Time Living as a Documentary Filmmaker?
by Lena
(USA)
Question: Is it possible to earn a full time living as a Documentary Filmmaker? I have a strong background in art, but I am also very interested in making documentary films. Your site is awesome by the way!


Desktop Documentaries | Answer
By Faith Fuller, Publisher

Hello Lena,

Thanks for your question. It's actually pretty rare that someone can make a full-time living making documentaries, but not impossible! More common is that someone makes their living as a freelance video producer which includes making mini-documentaries, promotional videos, commercials, shooting weddings, etc. Making documentaries is just one aspect of their business. And it also depends on the type of documentaries you're referring to. If you're referring to "passion" documentaries/independent documentaries, meaning it's a topic you are personally interested in filming and taking the initiative on getting it produced, that's a much tougher scenario to make a living because you will need to be in constant documentary fundraising mode.

A more likely scenario to make a full time living as a documentary filmmaker is to be hired and produce films for someone else. For example, like my friend Steffan Hacker who works as a media producer for Tufts University. You can read about his work here:

How To Make A Mini Documentary | Q&A With Tufts University Multimedia Producer Steffan Hacker

Other full time documentary producer jobs can be found at places such as a state run PBS station or a film production company that feeds documentaries and other television programming to broadcasters. You can browse current documentary jobs here.

In order to get one of those full time documentary jobs, you will need to have experience under your belt. So step #1 is make one of those "passion" documentaries to get experience. Otherwise, you could get in the door of one of those big production companies by offering to intern/volunteer in exchange for the experience. Or look for other ways to team up with a film project. Craigslist and Mandy.com are two good options.

I hope that helps answer the question "can you make a full time living as a documentary filmmaker."

Here's another article that may be helpful: The Best Resources To Find Documentary Jobs

If anyone else has ideas or suggestions for Lena, please leave comments below. Thanks!

Join in and write your own page! It's easy to do. How? Simply click here to return to Ask a Question.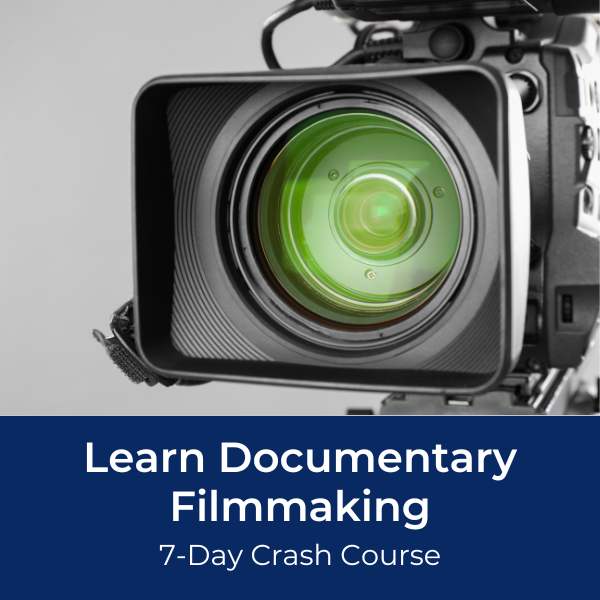 Ready To Make Your Dream Documentary?
Sign up for our exclusive 7-day crash course and learn step-by-step how to make a documentary from idea to completed movie!