LAPD Raid Occupy LA | Documentary (Two Parts)
by Jesse Ringness
(Los Angeles, Ca)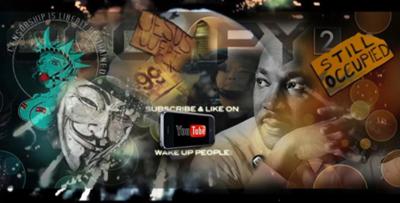 2 days after LAPD's attempt to clear the City Hall lawn in downtown Los Angeles, LA's finest are back with a vengeance to finish what they failed to accomplish a few days before.

Today is Day 60. How much fight do the Occupiers have left in them?

You Can Watch Part 1 (2 Days Prior) Here:


..And here's Part 2:
Part 1 was shot by Joseph Ascioti & Kyle McQueen
Part 2 was shot by Joseph Ascioti & Jesse Ringness
Both were edited by Jesse Ringness
The creative team of Jesse Ringness, Joseph Ascioti, and Kyle McQueen documented the events as they unfolded between police and protesters at the Occupy LA encampment. Being residents and filmmakers of Los Angeles, we decided to join the growing movement and help spread the word through viral videos.