Create Video Mashups
Having fun with free archive film clips
from the Internet Archive
---
Video Mashups are the ultimate in creative expression and experimentation.
What is a video mashup?
It's a montage or compilation of various film or video clips from various sources that are combined or "mashed" together to create a single movie.
Tens of thousands of archived film clips can be downloaded and used for FREE from a non-profit website called the Internet Archive (archive.org).
PLEASE NOTE: Some clips have restrictions, especially for commercial use, so make sure to read the copyright information for any footage you want to use.
Below are several examples of video mashups from the Internet Archive. As a documentary filmmaker, you can see the incredible potential and resource if you are in need of archival clips to help tell your story. 


---
Floppy Eared Sperm 
Someone put old film clips of sperm with music. Imagine how you could use these clips if you were doing a documentary on pregnancy, reproduction or something where you were trying to convey the beginning of life. 
---
False Memories Experiment 
Odd mix of images and sounds. Not sure of the point, but kind of mesmerizing. 
---
Atomic Blond 
---
Drive Train 
---
Here's to America 
This is a great little music montage of all kinds of clips from American history. Everything from cowboys to soldiers to presidents to images of 1920's industry. Just shows the vast resource of materials you can find on the Internet Archive. 

---
Heroin Is Not Fun 
Imagine if you were producing a documentary about drug use or American youth. This is a video mashup that uses old promotional film clips from 1950's and 1960's to comment on today's society and the dangers of drug use. These clips were pulled from the Prelinger Archives. 
---
It's a Calf's Life (1:00) 
Doing a documentary on the food or meat industry? Here ya go. A mashup video showing the unglamorous life of a cow. 
---
The Internet Archive
To preview thousands of original archived film clips including animation, war films, burlesque shows, concerts and news footage, visit www.archive.org.
---
Related Articles: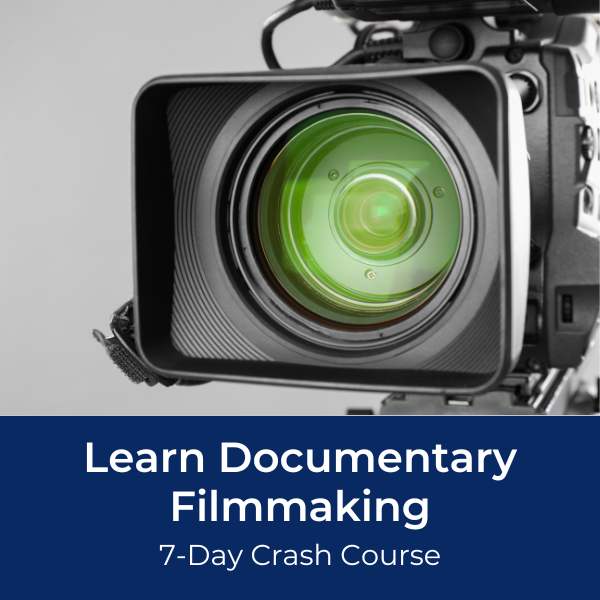 Ready To Make Your Dream Documentary?
Sign up for our exclusive 7-day crash course and learn step-by-step how to make a documentary from idea to completed movie!