My Honeymoon Documentary: An Unexpected Film Project
by Will Snow
(London, United Kingdom)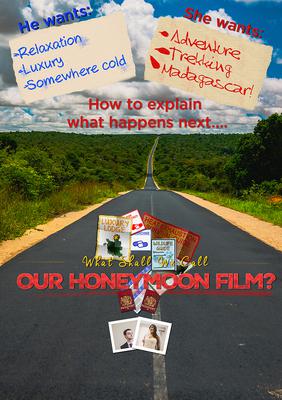 The film poster
What would you want from your honeymoon?

For someone who's never really travelled, I wanted a short break of pampered luxury in a nice cold climate.

My wife, however, planned 39 days of adventure trekking through the 40-degree heat of Madagascar.

This is our film of what happened next...

---
Filmed ad hoc and crafted post hoc, this documentary encapsulates the transformative experience that Madagascar was for me.

The technical quality of the camera (an old Panasonic Lumix GF2) may not be Oscar worthy, but hopefully the story I've crafted makes for an entertaining documentary.

We didn't actually plan to shoot any footage, but once under the dense rainforest canopy, we couldn't get a decent shutter speed for sharp photos - so switched to video instead. 39 days later and we returned with over 20 hours of footage!

I have since learned the importance of stabilisation, keeping my tiny GF2 stable was a real struggle, and one of the biggest lessons I've learnt for future films.

As we now plan a trip to Costa Rica, having upgraded our camera equipment, this film has become the perfect way to remember Madagascar.

We've decided that wildlife will be the focus of all of our future holidays, and look to build on our experience from this film.

It was all made with my old Panasonic Lumix GF2, and mainly my Olympus 60mm macro lens + Panasonic 100-300mm lens, my wife's FujiFilm HS30 EXR, and GoPro Hero 4 Black.

I used Adobe After Effects and Premiere Pro for the motion graphics and editing.


"What Shall We Call Our Honeymoon Film?" | Full Documentary
Your Feedback & Questions
Got questions or comments about this documentary project?