Realscreen Summit 2019:
A First Timer's POV
Guest Post by: Duncan Sill
Published: March 2019

New Orleans was definitely a major factor in my decision to attend, for the first time, Realscreen 2019.

"THE" market and conference for unscripted/nonfiction entertainment, Realscreen has been held in Washington, D.C. for 20 years prior.
I have been involved in the film industry for 10 years now, primarily working with narrative productions and infrastructure development.
The unscripted world is fairly new to me and I recognize that learning to navigate in the current complex changing industry environment will affect how I develop and proceed with the documentary I daringly took on recently.

At the same time, I was going to NOLA anyways to conduct research and interviews for my project.
So here I was, overwhelmed, in midst of hundreds of attendees (delegates), industry executives (A&E, NBC, Discovery, TNT, TBS, Food Network, Smithsonian, OWN, Epix to name a few) and I had very little clue on how to navigate the maze of this summit. To be honest, there definitely were moments when I questioned why I was doing this. 
It is not cheap to attend Realscreen: fees, travel and lodging can easily add up to $1,500 - $2,000.  
Then I reminded myself that I made a commitment to pursue my documentary project and activities along the way. If they lend to the progress, they are necessary investments.

I researched a bit about Realscreen before I registered and learned that main topics cover networking, pitching and panel discussions about industry matters.
I composed my agenda with over 30 activities, over 3 days, serving as a rough guide.
Since my project is in the early development stage, I chose not to focus on "pitching", although I learned that this process is similar to what I know from the narrative world. 
Conventional wisdom applies with understanding the content a network is seeking (don't pitch a teen cooking show to Investigate Discovery because you probably have no way to turn that into a crime reality show!); be persistent with attempts as networks have defined programming and development prescriptions; and recognize that positive feedback may not always mean "green light".
One of the attractive things with Realscreen is that your attendance, if planned ahead, includes sessions with 2 industry executive mentors in small group setting.  My mentor sessions were with Sara Geater, Chief Operating Officer, All3Media and Stephanie Drachkovitch, President, 44Blue.
Along with networking and panel topic discussions, I was able to gleam a few takeaways that I hope are useful to share.
Content and Storytelling

Cable companies are struggling to figure out how to adapt and where they want to be in five years, "content is still king and queen" and it has to be high value entertainment for driving interest and investment. 

However, there seems be risk adverse undertones throughout, with some minor exceptions. 
This is understandable given the streaming platforms such as Netflix and Amazon do not play, at least at the moment, the same rules regarding rating and advertising.
Instead, revenue sources for Netflix and the likes are dependent largely on programming to attract high volume subscriptions.
Cable networks, still heavily reliant on ratings and advertising dollars, are experiencing the same disruption from streaming as what they (cable) brought to broadcast in the 1990s.  I listened to this dialogue of uncertainty and observe mergers such as Discovery with Scripps and talks about transitions from linear to digital programming.
What does all this mean for the small independent producers and filmmakers?

The good news is that most agree unscripted production is more cost effective than scripted projects. 
There's lots of buzz on the "golden age" of nonfiction these days (three times as much volume as scripted) so if you have a great story/content, there are definitely more outlets for showcasing. 
BUT, while more content gets out the gate, there is a lot more subpar material for us to work harder to differentiate from. We also have to be more flexible with the deal making process.

At the same time, more networks are developing original projects and making fewer acquisitions.  So, opportunities depend largely on where you sit in the industry. For example, from Investigate Discovery's perspective, content may be considered for commissioning and co-production if the pitch and development align with key objectives of the review team.
If you are able to position your partnership with a production company already in this conduit, the process towards green light may lead to better chances at next level of review with network department heads.
Networking, Production Changes

During my participation at Realscreen 2019, it became clearer to me that where I sit in the industry doesn't necessarily fit in the conventional model. 
In fact, I am working, perhaps naively, towards a more viable independent production business approach for the content I support—The World of Misfits: stories of buried voices that invite creative social impact and change.
Nonetheless, it was insightful to learn from panels and networking that while most production companies at Realscreen focus on pipelines into the networks, the realization that the industry requires more flexible methods permeate.  Many echo new ways to showcase, consider different outlets, partner with others to achieve co-production values, find ways to differentiate yourself, etc. 
Delegates Lounge Realscreen 2019
One of the specific subjects that resonated with me was from Sara Geater (All3Media) during my mentoring session and her emphasis for producers to retain rights, which is a common practice in the U.K. 
Here in the U.S., we often see the opposition and that message was clear from my session with Smithsonian Network that wants to own all rights in the productions.  Navigating through this aspect is a significant "pain point" for me in developing a viable business model for independent productions. 
Producers should pay more attention to partner with distributors. Distribution will likely include multiple packaging since networks are more cautious with risk and costs. 
As you may guess, there are production companies that have established relationships with the networks and one of the gatekeeping hoops is to find ways to collaborate with these entities. 
Even if a network states that it will review content and proposals directly, for example, you can submit to Discovery via its online portal or contact MSNBC development for consideration, chances are if you don't have existing relationships, it will be difficult. 
With that said, acknowledging this is a business of relationships, I know I need to step up my networking efforts while developing quality value to bring to the table.
By the middle of the third day, I was feeling fatigue from the event and partly because I was anxious about reserving my energy for the second half of my trip in NOLA for field research. 
Accepting my limitation, I reflect on my notes and how all this will apply to my independent production approach.
More importantly, what are gaps I need to learn and further explore. 
In hindsight, if I were to attend Realscreen again, I would enlist at least one other person to go with and devise details to target networking for shared interests. 
Next time, my project will be fully prepped and know which pipeline is most appropriate to cultivate and pursuit.
In the meantime, I feel I gained value from attending.  I will continue to seek appropriate involvement to further not only my efforts but in search of mutual collaboration that will enhance this wonderful industry we are so lucky to work in!
---
About The Author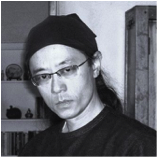 Duncan Sill is a Santa Fe based active filmmaker and his recent projects include: "Drunktown's Finest" (Official Sundance Selection 2014) and "Somebody Next Door" (short documentary on NM Hunger).  
He is currently developing paranormal psychological thriller feature as well as a documentary addressing the "One Paycheck Away" phenomenon in America, reflecting on the cross sections affecting the working and middle class. With extensive economic development background, Duncan has worked actively on film industry infrastructure and policies including the development of Santa Fe Studios and film incentives.
---
Recommended For You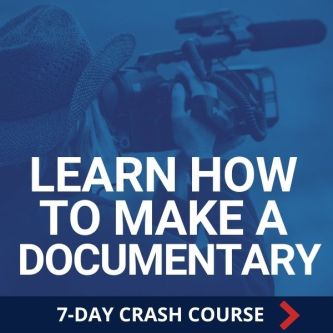 Ready To Make Your Dream Documentary?
Sign up for our exclusive 7-day crash course and learn step-by-step how to make a documentary from idea to completed movie!