Scriptwriting Services
Documentary Proposals, Documentary Scripts,
Web Video Scripts, Video Press Releases,
Corporate & Non-Profit Video Scripts
---
Are you in need of scriptwriting services? Staring at a blank white screen? Are you struggling with how to structure your documentary or wondering where to start with writing your script?
Try this article How To Write A Script.  After reading that page, and you still need help, come back here.   
Or perhaps you're in the fundraising stage of your documentary and need help with your proposal. Try the Documentary Proposal Template. 
[2017 UPDATE] Brand new! Please see the Documentary Scriptwriting Masterclass by Oscar-Nominated Daniel Raim. And also....
Documentary Consulting and Scriptwriting Services with Daniel Raim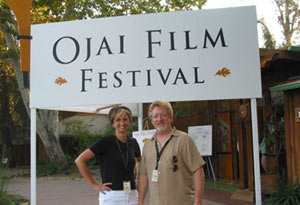 Hi, my name is Faith and I'm the publisher of this site.  I started off as a television news journalist in 1990 and transitioned into documentary filmmaking in 1996.  I've written/produced hundreds of news stories, non-profit/corporate/educational films, fundraising/pitch proposals and even co-wrote the script for my independent feature PBS documentary Briars in the Cotton Patch. 
After all my footage and interviews were shot for the Briars documentary, I spent 11 days organizing all the interviews and putting together an outline and rough draft of the script. That's when Michael Booth came on board. He finessed my script and wrote all the narration that was later beautifully read by former United Nations Ambassador Andrew Young. I loved it!  And the critics did too.  That script went on to win a regional EMMY for Best Script.
What Michael and I know from being in this business more than 20 years, is that every project, every film, every proposal and script requires its own unique approach to make it stand out.  
We know how tough filmmaking can be and having a tight well-written script can bring it all together.  If you need help, give us a shout and we'll see what we can do.  
Here are our bios for a bit more background.


---
Michael Booth | Emmy Winning Documentary Scriptwriter and Producer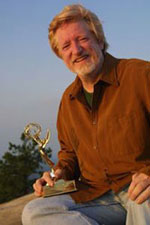 Michael Booth is an award-winning writer/producer who has written and produced hundreds of video and film programs over the past 25+ years, including the documentary Lifting Lives: The Legacy of Paul Anderson (2013) about the 1956 Olympic Gold Medal winner in weightlifting who dedicated his life to helping troubled youth.  
He won a regional EMMY for Best Script for the PBS documentary Briars in the Cottton Patch (2005) and worked as a script consultant on the Academy Award-nominated documentary film Building Bombs (1991).  Mr. Booth's work includes numerous corporate and government programs on a variety of topics, ranging in length from 60-seconds to two hours, as well as broadcast and webcast programming.
"Michael is a brilliant writer.  He can turn any drab writing project into a poetic piece of art.  He took my rough script outline and turned it into an Emmy winning Best Script."  

                                         - Faith Fuller/Documentary Producer
---
Faith Fuller | Publisher, Documentary Producer
Faith Fuller is the Publisher and Editor-in-Chief of Desktop-Documentaries.com. As a television news journalist/anchor, video producer and documentary filmmaker, she has produced/written/directed more than 1500 productions including news stories, PSA's (Public Service Announcements), mini-documentaries, short films and numerous educational videos for non-profits, government agencies and businesses.  
She directed, co-wrote and edited the regional EMMY-winning documentary Briars in the Cotton Patch which received national US distribution on PBS. She's traveled to 40+ countries as a freelance journalist and multi-media producer.
Her work has been seen on the Discovery Health Channel, PBS and CNN and has received numerous awards including a regional EMMY, TELLYs and a CINE.  In addition, she is the creator of the Documentary Fundraising 101 Course and the 7-Day Documentary Crash Course.


---
Scriptwriting Services | How Can We Help You?
Do you need a feature-length documentary script? A simple analysis of your existing documentary proposal?  Something else?
Please contact us for a free analysis of your project and together we can figure out the best plan of action. Rates depend on length and complexity of project.  
Please fill out the form below to get started. We look forward to hearing from you!
---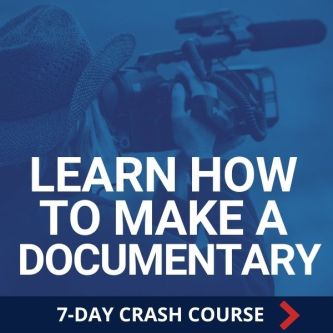 Ready To Make Your Dream Documentary?
Sign up for our exclusive 7-day crash course and learn step-by-step how to make a documentary from idea to completed film!