The Brainwashing Of My Dad Documentary




Lessons In Filmmaking
---
Guest Post By: Jen Senko, Documentary Director
December 3, 2013
"The Brainwashing Of My Dad" Documentary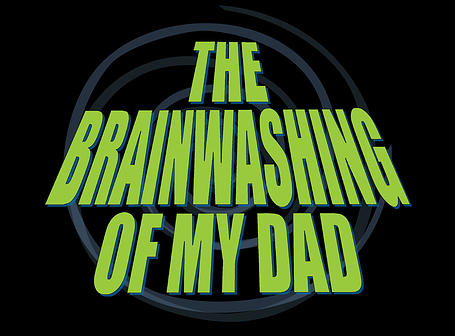 For the past year I've been working on a documentary that I've been wanting to do for the last dozen years. I'm thrilled it is a finalist for the Roy Dean Grant and amazed that I raised $25,000 more than my goal on Kickstarter.
There's been a lot of interest shown in my film and it's not even finished. I've done interviews about it for Alternet and Salon and several radio interviews. 
It's basically a story about my dad and how he changed due to his exposure to right-wing media and the story behind the rise of this media which had it's beginnings 30 – 40 years ago.
As it turns out, the story is both a personal one and a common one.  When I was young, my parents were both non-political Democrats. Later when they moved to a state where my dad had a long commute to work, he turned to Talk Radio to pass the time on his drive. He started with Bob Grant, the bombastic "conservative" radio host, then to Rush Limbaugh who became his "hero". When he finally discovered FOX News, it was as if we lost him to a cult. He became angry and intolerant of others' views and made it his mission to convert the rest of the family.
I wanted to trace how this happened.  I go back to the early 70s and look at the forces behind the media that changed him and others: a plan by Roger Ailes under Nixon for a media by the GOP, The Powell Memo, urging business leaders to influence institutions of public opinion, the media and the courts in their favor, and the dismantling of the Fairness Doctrine which gave free reign to one-sided Talk Radio.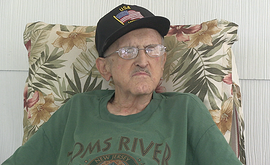 Knowing this could be a dry subject to tackle, I felt the emotional story of my dad would give it a personal and therefore, more interesting and more powerful punch to it.  People relate to emotions.  They would be able to "feel" how these changes in the media directly affected people.
This is a huge subject and I was uneasy about tackling it.  In the early 2000s I was encouraged when my very first documentary, ROAD MAP WARRIOR WOMEN, won a couple awards. After making my second documentary, THE VANISHING CITY, which I co-directed with Fiore DeRosa, about the "luxurification" of New York City, which has won many awards and has been screened close to one hundred times, I felt I finally had the confidence to delve into making "THE BRAINWASHING OF MY DAD".
---
"The Brainwashing Of My Dad" Documentary Trailer 
About half of the documentary is already shot.  Here's a taste of what we're working on.
---
What I've Learned So Far While Making "The Brainwashing Of My Dad" Documentary:
If you have a big project in mind, but are not confident enough to take it on, do smaller projects first. Learn as much as you can a step at a time.  Think of it as building a home. Get your foundation before you build your house.


When you feel you are ready to start it, remember that starting is the hardest part, so give yourself permission to start anywhere.


Remember to do solid research as that will bolster your confidence to go forward with your project.


To make a story interesting consider making it personal – find the thing about the story that makes you "feel" the most – that is thing that the audience too will find most interesting.


Don't be afraid to be unconventional – you don't have to try to fit a format – this pertains to all aspects – from creating a title to writing a grant.
        **Often times I will get on the phone with a friend and just free associate  / brainstorm to come up with a title. Dig deep and let any words fly to see what comes out – jot them down and a title may come out of it.


Use your friends to bounce things off of but in the end after considering everything they've said, do what you feel is right.
---
Got a question for Jen?
Do you have a question you'd like to ask Jen or would you like to make a comment about this documentary project?  Please share below in the comment section. 
---
About The Author
Jen Senko is an award-winning documentary filmmaker based in New York City. Her first documentary, "Road Map Warrior Women", won recognition with several festival awards. Her most recent film, "The Vanishing City", exposes the policies and economic philosophy that has made New York a city for the rich. Co-directed with Fiore DeRosa, and narrated by Kathryn Erbe (of Law and Order), "The Vanishing City" has garnered festival awards such as Best Feature Documentary in the Williamsburg International Film Festival. In addition, Senko has also produced and cast numerous independent narrative shorts. 
She is currently fundraising for her latest film, THE BRAINWASHING OF MY DAD.  You can help support her current film with a tax-deductible donation by visiting www.thebrainwashingofmydad.com.
---
Join in and write your own page!  It's easy to do.  How?  
Simply click here to return to Write An Article.
Return to Submit Your Documentary from The Brainwashing Of My Dad documentary
---
Filmmaking Quick Links
---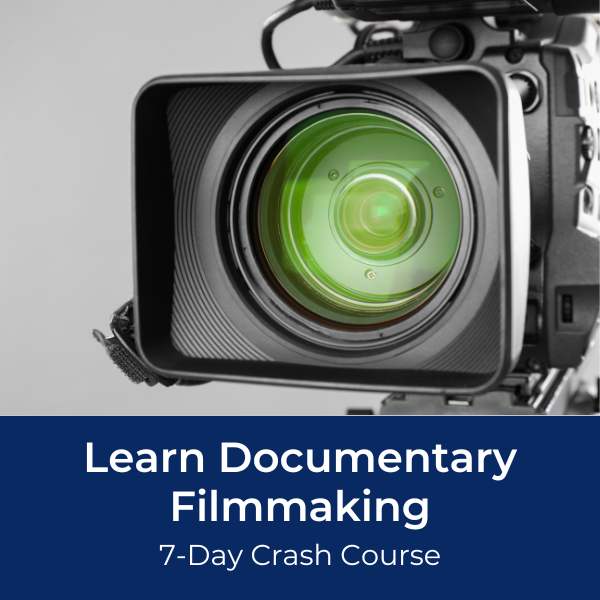 Ready To Make Your Dream Documentary?
Sign up for our exclusive 7-day crash course and learn step-by-step how to make a documentary from idea to completed movie!