Traditional Rice Farming Methods and Practices of the Igorot Aplai Tribes of Sagada, Mountain Privince, Philippines
by Manuel G. Gayao
(Baguio City, Philippines)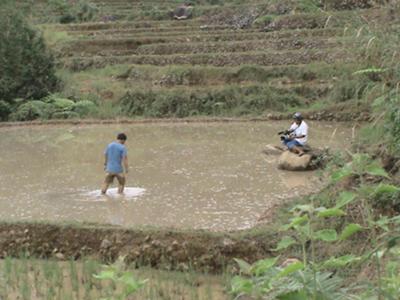 Documentary Idea: Nestled about 5,000 ft above sea level, Sagada is located 150 kilometers from Baguio City, north of Manila, Philippines.

It is one of the best tourist destinations for both foreign and local visitors due to its panaoramic views like caves, hanging coffins, under ground rivers, rice terraces, water falls, and its unique culture. But this unique culture is gradually deminishing due to the effects of many religious denominations, tourism, commercialization of the economy, migration, intermarriages and the non appreciation of the young generation of their culture to name a few.

Sagada relies mostly in agriculture for its survival where
terraced rice farming is the main source of living. Secondary to this are vegetable production, small orchard and tourism.

Farming, especially rice, revolves around cultural traditions and practices. This project will document the traditional rice farming method and practices/activities involved in this cycle. It will also include the traditional tools used and the cultural rites/rituals practiced before, during, between and after the harvest

The goal of this documentary to preserve the cultural heritage of Sagada as well as to educate the young generation and other peoples of other communities locally and internationally and appreciate the unique culture of Sagada.