Documentary Funding
You've got a great idea, let's find funding!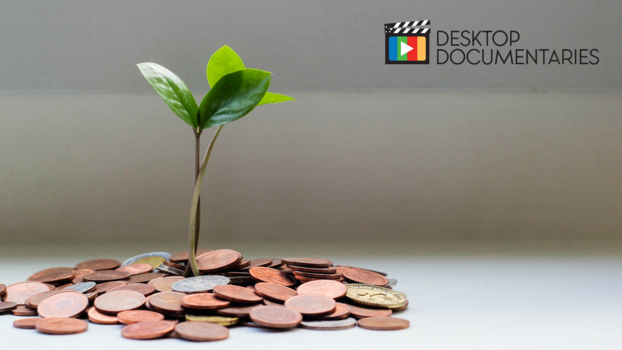 Documentary funding is often the biggest hurdle faced by documentary filmmakers.
Top 10 Documentary Fundraising Tips
Documentary Fundraising | Steps To Finding Money For Your Film

Unless you're Michael Moore making millions in profits from your films, most documentaries make very little, if any, revenue. 
Someone once quoted to me that the average documentary makes about $2,000 in profit. I don't know if that's true, but based on my experience in the documentary field, that figure certainly rings true.
If you consider that a one-hour documentary could easily cost $50,000 to $250,000 to make (and it only generates $2,000 in sales), you can quickly see that documentaries are typically not profit-generating products.


---
Fiscal Sponsorship
For this reason, it is often a good idea for the filmmaker to find a non-profit "fiscal sponsor" to handle all donations for the project. That way, you can offer those who want to support the project the opportunity to make a tax deductible donation.
Also, handling and managing money can be a major pain, so having an established organization handle your money will not only give you peace of mind, but also instill confidence in the donor that their money is going through a reputable organization.
Typically, a fiscal sponsor will charge 5-10% of all donations as a management fee -- although it's possible you can find a non-profit to partner with you for free.
If you prefer to handle all the donations yourself, you can consider starting your own non-profit organization for the project.
The process is fairly straightforward, but it can take months to get approval and will cost you perhaps $1500 or so in set-up fees.
If you think you will be doing multiple documentaries over many years, this is worth considering, but probably not for a one-time doc. 


A few filmmaking organizations that offer Fiscal Sponsorships:
The International Documentary Association


Women Making Movies


The Center for Independent Documentary


Research other potential fiscal sponsors at www.fiscalsponsordirectory.org
As a side note here. If your aim is to have your film broadcast on PBS, there are strict guidelines on where your funding comes from. For example, if your documentary is about the Red Cross, you cannot accept money from the Red Cross -- this gives the appearance of a propaganda piece.
Learn more: What is a fiscal sponsor?
---
Find Funding: Low Hanging Fruit
When you're ready to start fundraising, go first to the "low hanging fruit." That means go to people who know you and/or who are already "sold" on the idea of the documentary.
Unless you have a direct connection, don't go to the Gates Foundation first. Choose people and groups you know are already committed and passionate about the subject.
Learn other fundraising secrets and tips.


---
Fundraising Trailer
Another KEY component to raising money for your documentary is to have a "fundraising trailer". This is a short video that captures the essence of your documentary.
There is no better way to raise money than by letting people experience a taste of your vision. This shows people you're serious about the project, it showcases your talents and abilities and builds confidence that your project is worth supporting. There is no better tool for documentary funding.
Here's a fundraising trailer for a documentary about the life of Habitat for Humanity founder Millard Fuller. 
---
Foundations
Foundations are a great way to gather documentary funding, although the research involved can be quite time consuming.
I recommend visiting Candid and researching their vast database of funding sources.
You're looking for foundations that give money in your particular field. It's a gold mine of information if you're willing to do the work.
---
Documentary Fundraising Tools
---
Other Articles You May Enjoy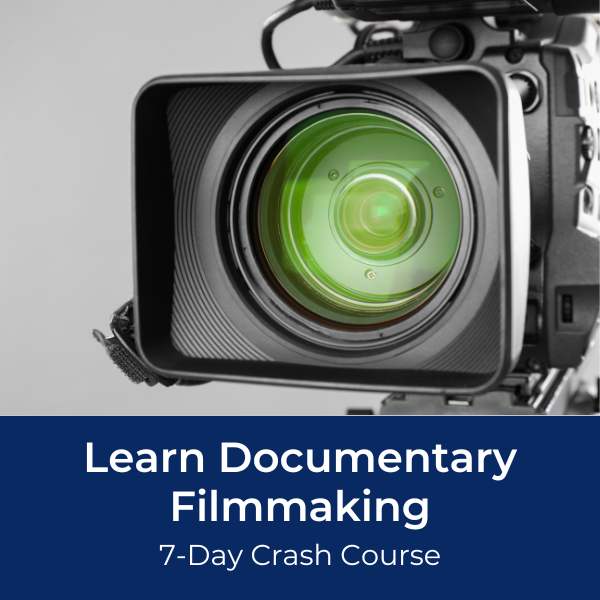 Ready To Make Your Dream Documentary?
Sign up for our exclusive 7-day crash course and learn step-by-step how to make a documentary from idea to completed movie!