Why I Made A Documentary
About My Father
The Inspiration Behind "Pui Chan: Kung Fu Pioneer"
---
By Mimi Chan/Director, Pui Chan: Kung Fu Pioneer
The most common questions I have been asked at film festival Q&A's have been: "Why did you decide to make a film about your father, how did you get started, and how long did it take?"  This question has answers of many lengths.  At film festivals, I only have time for the short answer, so I am using this opportunity to go a little more in depth. 
My father is world-renowned in the martial arts circles, but if you mention the name Pui Chan outside of the martial arts world, very few people would know who he is.  For those that do know him, they usually share the same opinion that I have of my father; he is extraordinary.  My documentary tells his life story, which is often described as inspiring. Even though his life story is filled with colorful adventures, challenges, and amazing feats, I am even more inspired on a daily basis by his energy, work ethic, and the example he sets for those around him.  He is 75 years old, and can be seen every morning either cutting down trees, cleaning, or fixing something at the Wah Lum Temple. 
I always felt it was my responsibility to share his story with the world.  Many colleagues and friends would ask me when I would be writing a book on his life.  I felt that film would be the best option to tell his story, since kung fu is such a visual art form.  I have some experience in the entertainment industry (acting, stunts, and live shows), and felt most comfortable with this format.  Since it was my first film, I considered hiring someone to produce and direct the film. However, as I began to brainstorm and considered all this project would involve, it was clear that I was the only one who could do it.  (For those that know my father, he does not sit still for more than 2 minutes, and I may be the only one who can get him to sit for an interview!) 
Once I decided to make the film myself, the first thing I did was gather all of my archive footage. I went through literally thousands of photos, videos, books, articles, anything about my father.  They say a picture is worth a thousand words?  So you can imagine how thousands of pictures really helped inspire my story.  Next, I began writing out a timeline with key events that happened in his life.  Since I was making a historical piece, it felt natural to follow a chronological timeline.  However, making a documentary is very organic, it starts to take on a life of its own.  For me, one of the most challenging aspects of making a documentary is maintaining flexibility and freedom to explore new story lines, but not getting too distracted from the main story. I would need a script.
I am not an experienced writer, so I recruited some wonderful friends who love writing and wanted to be involved in the film.  (Hint for new filmmakers: there are many people out there who are talented and would love to be involved in your film for screen credit or reasonable compensation. This is extremely helpful when you have to self finance your own film!)  Together, we built a structure for the film and added the narration.  Although we didn't follow the script in the end, it was a very useful guide that helped us develop how the story would be told.  During editing, we had to deviate from the script (for example, the narration changed), but the overall structure was close. This is a perfect example of staying flexible with the project, but staying focused!
Pui Chan: Kung Fu Pioneer took several years to make. There are many aspects of making the film that were challenging, but getting started was definitely the hardest part.  In terms of production and post, it took about a year.  Gathering the archive footage and researching prior to production was the most time consuming. 
Once you begin, the film will take on a life of its own, so be as organized as possible!  Finally, stay focused by remembering what inspired you to make the film; that inspiration will keep driving you forward.
---
Pui Chan: Kung Fu Pioneer | Documentary Trailer
---
Q&A with Director Mimi Chan and Grandmaster Pui Chan
---
About The Author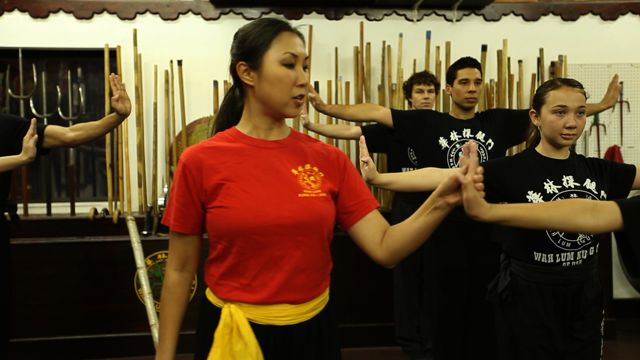 Mimi Chan began her martial arts training under her father, Grandmaster Chan Pui, at the age of 3.  By the age of five she was already performing in local exhibitions.  At 17, she won her first of many Grand Championship titles. 
She has performed at famous theme parks such as Walt Disney World, Universal Studios, Hollywood Studios, and Epcot Center.  She entered the movie world when she was chosen as the model and martial arts video reference for Disney's animated feature, Mulan.  Over the course of 4 years, she worked with prominent animators and directors to help bring Mulan to life.  She briefly worked in Hollywood doing stunt work and making small television appearances.  In 2011, she decided to return to the film world to make a documentary about her father's life, "Pui Chan: Kung Fu Pioneer".
In addition to her newfound passion for filmmaking, Mimi Chan is a rising martial artist for the 21st Century and has dedicated her life to teaching and training at the Wah Lum Kung Fu Temple. 
---
Filmmaking Quick Links
---
Join in and write your own page!  It's easy to do.  How?  
Simply click here to return to Write An Article.
---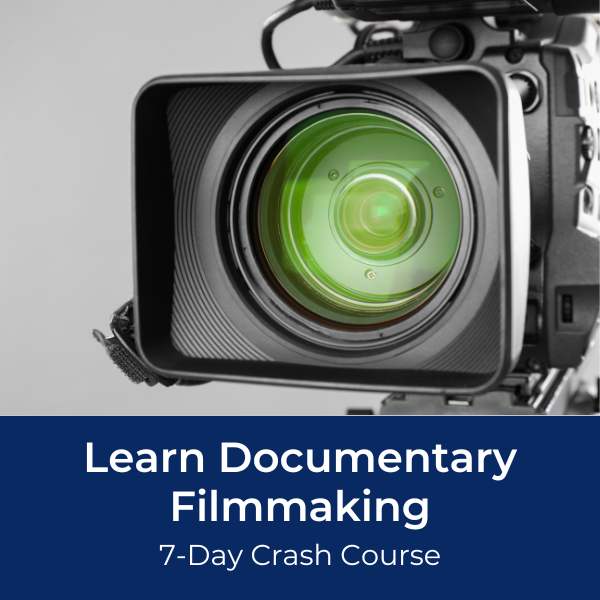 Ready To Make Your Dream Documentary?
Sign up for our exclusive 7-day crash course and learn step-by-step how to make a documentary from idea to completed movie!