Video Production Tutorials
Filmmaking Courses, Final Cut Pro Tutorials,
Video Lighting Tutorials, Documentary Budgeting,
DSLR Tips, How To Shoot Interviews
---
Are you interested in making a documentary or other video production?  Are you struggling with where to start or stuck on a certain aspect of the filmmaking process?  Are you looking for step-by-step instructions on how to move forward?  You're in luck!
There are tens of thousands of video production tutorials across the world wide web (both free and paid) that cover various aspects of the documentary and video production process including documentary idea development, video editing, videography tips and distributing your film. It's a big job to find them all (the good ones) and aggregate them into one place.   
Here is a sampling of some of the most abundant and high-quality sources of documentary filmmaking and video production tutorials to get you started.. 
---
Video Production Tutorials


Vimeo Video School
Vimeo Video School is one of our favorite places to watch video production tutorials. They offer lessons, tutorials and advice on everything from how to capture good sound, DIY filmmaking tricks, DSLR lessons, Video Editing Tips and everything in between. Lessons are created by the Vimeo staff and also with help from the Vimeo community.  It's all 100% free. Here are a few sample tutorials:
Click here to watch more video production tutorials at Vimeo Video School.
Click here to join Vimeo Pro (for filmmaking professionals).


---
Video Production Tutorials




Lynda.com
If you're ready to dive deep, it's time for some high-impact super detailed course work.  Whereas Vimeo and YouTube tend to have short "one off" lessons, Lynda.com offers comprehensive intensive (deep) training.  
With an impressive collection of 2,200+ video tutorials, Lynda.com's courses cover everything from Photoshop, Video Editing to How To Color Correct A Documentary. I recently completed one of their Final Cut Pro X tutorials and it was excellent. These are highly professional, top-notch tutorials from some of the best instructors in the business.  Even though Lynda.com is not free, they have an affordable monthly payment option to access their entire library of tutorials.     
Final Cut Pro X 10.1.1 Essential Training

A sampling below of other Lynda.com courses:
| | |
| --- | --- |
| | Video Production Techniques: Location Lighting - Develop the skills you need to light any shooting situation in this course with audio and video professional Anthony Q. Artis. |
| | Up And Running With DSLR Filmmaking - Join Chad Perkins, an author and videographer, as he introduces the essential concepts and techniques necessary for shooting video with a DSLR camera.  |
| | Final Cut Pro Tutorials -Whether you want to make a movie from start to finish, edit video, or just find out how to add titles to your opener, these Final Cut Pro tutorials can help you master this popular nonlinear editing tool.  |
**Desktop Documentaries has an affiliate partnership with Lynda.com.  We only partner with highly rated and reputable organizations. Read our Disclosure Statement.
---
Video Production Tutorials


DocumentaryHowTo.com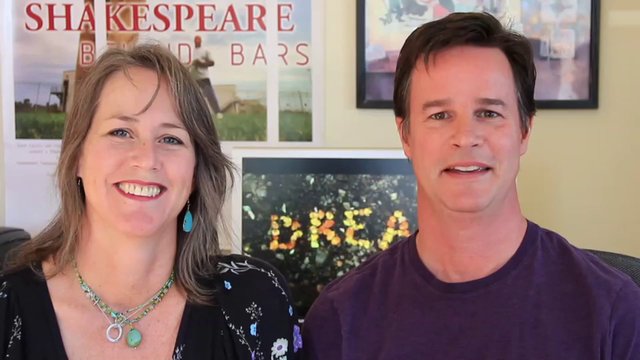 We love DocumentaryHowTo.com.  The site is run by a very talented husband and wife documentary team, Jilann Spitzmiller and Hank Rogerson.  Their work has been featured at the Sundance Film Festival, SXSW and Edinburg.  Their films have been awarded hundreds of thousands of dollars in grants and won numerous awards. In addition, their work has been seen on the BBC, Discovery Channel, PBS and A&E.  They are not only talented filmmakers, they are excellent teachers.  I have not found anyone else in the documentary world providing the indepth relevant documentary tutorials that they do.  
| | |
| --- | --- |
| | Developing Your Documentary Ideas (Video) - Learn what makes a good documentary idea, how to find compelling/worthwhile documentary ideas, how to protect your documentary ideas.. and much more in this in-depth video tutorial. |
| | |
| --- | --- |
| | Shooting The Documentary Interview (3-part Video Tutorial) - Award-winning documentary filmmaker Hank Rogerson illustrates step-by-step how to shoot interviews like a pro.  Learn correct camera placement, proper eyeline, rule of thirds, things to AVOID and much more. |
**Desktop Documentaries has an affiliate partnership with DocumentaryHowTo.com. We only partner with highly rated and reputable organizations. Read our Disclosure Statement.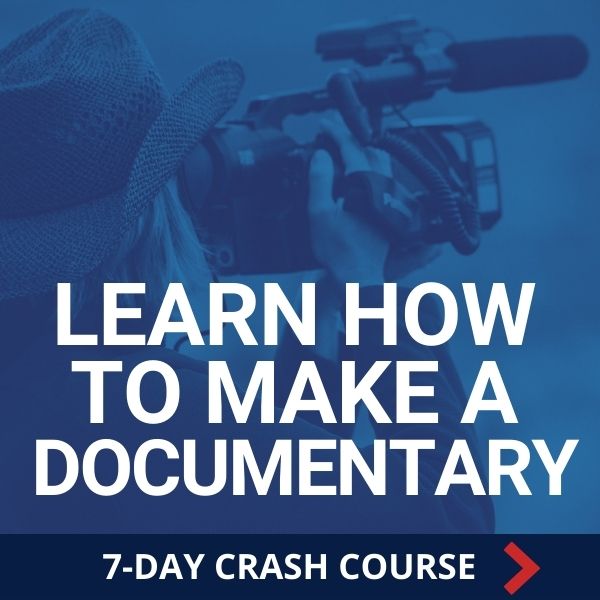 ---
YOUR Favorite Video Production Tutorials
Do you have any favorite video production tutorials that you'd like to share and recommend for this page?  Please leave a comment below. Thanks!



Return Home from Video Production Tutorials
---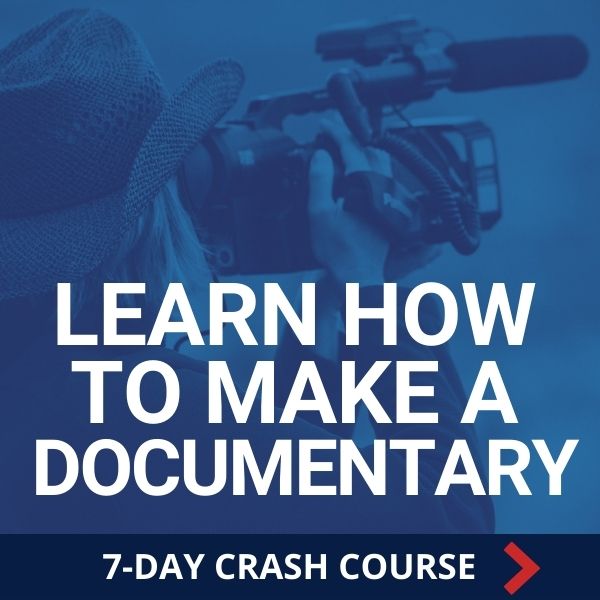 Ready To Make Your Dream Documentary?
Sign up for our exclusive 7-day crash course and learn step-by-step how to make a documentary from idea to completed film!