After Happily Ever After | Documentary
by Luna Park Productions
(San Francisco, CA USA )
AFTER HAPPILY EVER AFTER is a documentary takes a humorous, yet thought-provoking look at modern marriage. The documentary is Emmy winning filmmaker Kate Schermerhorn's quirky, funny and moving personal quest for the secret to a happy marriage and for answers to some timely questions about an institution which might just be due for some review.

An interesting twist of timing, the film was officially released just one day after Kim Kardashian ended her 72 day long union (2011).

Watch the AFTER HAPPILY EVER AFTER trailer:


AFTER HAPPILY EVER AFTER seeks to answer some of the following questions:
Why do 90% of Americans marry when half of those marriages will end in divorce? What better alternatives, if any, exist? Is marriage entering a new phase, a better and more flexible one…or is it becoming obsolete?
The film is a great example of a documentary told from a personal point of view.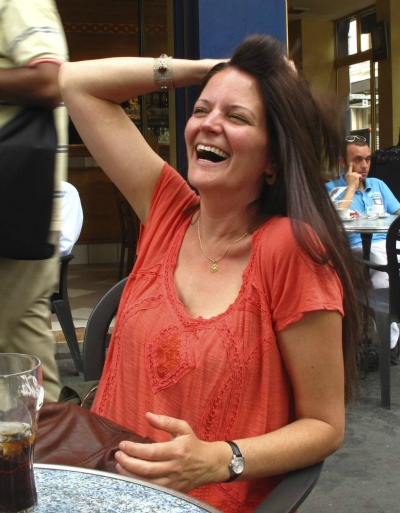 Kate Schermerhorn
(left) is the Director, Producer and Director of Photography for "After Happily Ever After".
Read an
interview with Director Kate Schermerhorn
where she shares filmmaking tips and lessons learned.
"'After Happily Ever After' took me over six years to make! It's a film about modern marriage; I started shooting it together with my second husband on our honeymoon as a quest for the secret to marital bliss", says Schermerhorn. "Ironically, the making of the film outlasted our own marriage and I became the sort of tragic comedy heroine who lead the film's journey."
Visit the film's interactive website where you can buy a DVD and share your own ideas and insights about marriage. You can also sign up to receive FREE "ten secrets to marital bliss".
http://www.afterhappilyeverafter.net
If you prefer the non-DVD route, the film will be available on ITunes, Amazon Instant Watch and other On Demand providers starting late November 2011.