Bad Gud Guy | Documentary Short
by Srikar Reddy
(Kolkata, West Bengal, India)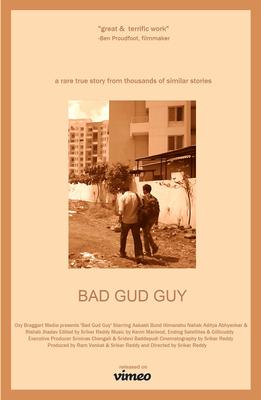 Bad Gud Guy is a 12 minute documentary based on a rare and true story of an Indian teenager with good heart but bad hormones and it is a rare story from thousands of similar stories.

Bad Gud Guy was shot on a Digital Video camera in the March of 2014 by Srikar Reddy to whom it was his second documentary project.

He came to know about the story of the guy in the fall of 2013 when his first documentary that found audience online was in the final stages of making through a common friend Himanshu Nahak( who later helped in providing details) and then he was dragged towards the subject and he says that the positive ending is what attracted him to make a film on the episode in the life of the guy. When he casually asked the guy about his idea to make a film on his life he declined feeling that his identity would be revealed.

But Reddy was so much interested towards the story that he persuaded the guy that he would take measures and precautions such that it would not reveal his identity and went on to film it in March after finishing the casting.

The documentary was shot in 2 days as the cast and Srikar himself were supposed to appear for JEE exam that was in the first week of April just 3 weeks away from the filming date.

Before premiering online Srikar showed an early version to filmmaker Ben Proudfoot whose work he immensely respected and Ben responded very positively and suggested to reduce the length of film. So he spent few more days editing and the final product was released on May 10 @Vimeo to a highly positive response and in the coming months the film will be screened in Colleges across India.

Watch Bad Gud Guy | Documentary Short

Go behind the scenes and learn how this documentary was made.
How We Made A Little 12 Minute Documentary: Bad Gud Guy
----
Your Feedback
What do you think of this documentary? Please leave feedback and comments below.
Join in and write your own page! It's easy to do. How? Simply click here to return to Submit Your Documentary.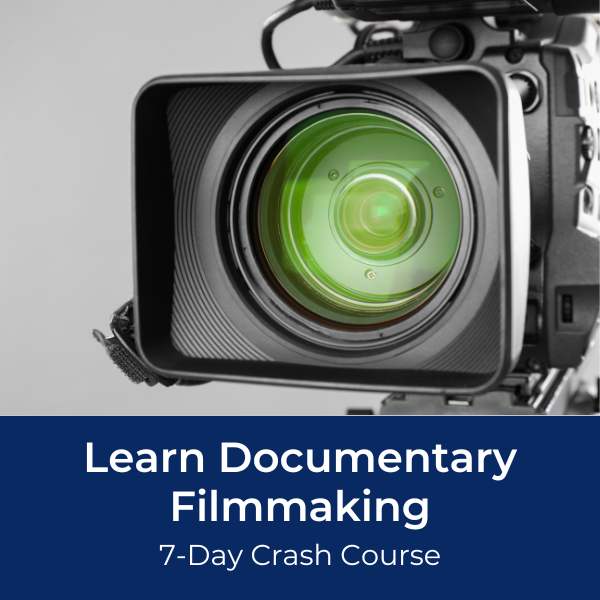 Ready To Make Your Dream Documentary?
Sign up for our exclusive 7-day crash course and learn step-by-step how to make a documentary from idea to completed movie!