Interview With Documentary Filmmaker Gail Freedman | Making Documentaries
---
Gail Freedman is a New York City-based documentary filmmaker and president of Parrot Productions. She and her team produced the documentary "Making the 9/11 Memorial" for The History Channel.
The interview below took place in 2011 shortly after the release of that documentary.
2014 UPDATE: Gail is currently in production on her latest documentary Hot To Trot.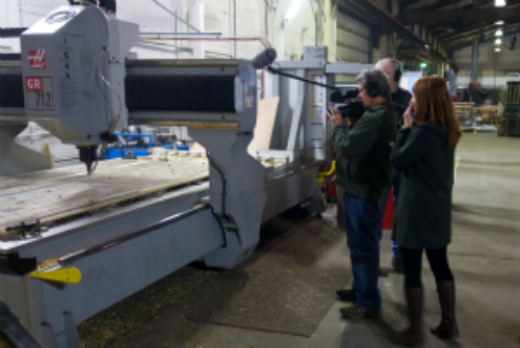 Gail Freedman and Documentary Film Crew shooting in New York City
for documentary about the 9/11 Memorial (Jan 2011)
---
Interview with Doc Filmmaker Gail Freedman
Question: When did you first start making documentaries? How did you get in the "biz"?
Gail Freedman:
Let's see, what's the short(ish) version... I basically stumbled into the biz. I'd always been the "journalist" and the writer, editing every paper from grammar through high school, on into college and beyond into my work life. But I guess for a long time, I thought of storytelling as my avocation, rather than vocation. It's a cliche, but I wanted to do something that felt like it made a difference, however small, in the world.
I was working at the NYC Dept for the Aging, running their public information department. As part of that gig, I produced a weekly radio show (on WNYC) and wrote/edited a bi-monthly tabloid newspaper that had quite a wide circulation. It was interesting and fun, but I was ready for a change. A young filmmaker with an interest in aging showed up in my office, looking for some help, and we became friends. His "day job" was at CBS News (low-level), and he suggested that was the kind of place where I should be working. He had no pull whatsoever, but he gave me someone's name, and I called her up blind, and said I was looking for a job. Dumb luck/good timing. Next thing I knew (albeit after some elaborate vetting), I was the spokesperson for 60 Minutes, which was at that time the top-rated show on television. (I didn't even own a TV at the time)
I quickly realized that I wanted to be MAKING the pieces, and tried to become a sponge, going on shoots with willing producers, hanging out in the edit rooms, etc. Gradually, I was able to make the switch, although it entailed taking a small step "backward," in terms of salary/title. It was well worth it. I worked at both CBS and ABC for some years, and figured out that what really interested me was long-form (i.e., docs) – alas, just as the Networks were largely abandoning most documentary production. So I took the leap and never looked back. That was about 20 years ago.


---
Question: What is the most challenging aspect of documentary filmmaking? 

Gail Freedman:
It's all challenging, especially if you're a compulsive perfectionist (I plead guilty). Finding the "bones" of your story before you ever start to shoot; doing crackerjack research; evolving a style that matches the content; "casting" the film (good characters can make or break your documentary); finding the right team to work with; maintaining integrity throughout a project, in all of your dealings; the whole editing/shaping/writing process. On and on. But I think for me, the single most challenging aspect has nothing to do with filmmaking per se: it's the fundraising. It's a different skill set entirely. Some people are very good at it and some even enjoy it. I envy them. I have a drawer full of unmade films – some of which I think are really great ideas – and no way (yet) to get them made. (See question 4 below...)


---
Question: You've just completed a documentary about the 9/11 Memorial for The History Channel and you've done many other documentaries for PBS, Discovery Channel, 60-Minutes, MSNBC just to name a few. For someone new just breaking into documentary filmmaking, what is your best advice on how to transition from making little films to producing for the big guys? 

Gail Freedman:
That's a hard one. I started out working for the big guys (as a very small fish), so that's the only path I know. And it was all quite unplanned – I kind of made it up as I went along. Now I actually ENJOY making little films – for nonprofits, educational purposes, foundations, etc. – and seek out work like that. I think it can be really creative and liberating and fulfilling. And I also think that the Web has opened up all kinds of possibilities that didn't exist when I was starting out. I'm really excited about that, and I think novice filmmakers should be too. Also, there are so many film festivals now, and they can offer a great venue for getting your work seen.


---
Question: Do you get commissioned to make your documentaries or are you responsible for finding the funding for all the documentaries you work on?
Gail Freedman:
I work both ways. I love the (relative) freedom that comes with finding the funding and being able to craft a documentary that feels true to my vision. But the reality is that commissioned work is more abundant. Serving a "master" can be a complicated equation. But I also feel exceedingly grateful that I have been able to make a living (most years) doing what I love. If you're going to be a working filmmaker, compromise is probably inevitable, unless you have a golden goose.


---
Question Tell me about your GREAT GIVING documentary series.
Gail Freedman:
Great Giving: The Quest to Make a Difference is one of those incomplete projects I alluded to above, although much of it is actually already in the can. It was originally designed as a six-hour series for national PBS.
More than any other nation in the world, America has been shaped by philanthropy – not only literally, in bricks and mortar, but also in ideas and ideals that promote democratic action and foster civic life, even when they sometimes misfire or miss their mark. That story has never been chronicled on film in any wide-ranging, widely-distributed way.
Our intention now is to make a single, feature-length documentary that explores the history, legacy, limitations (and by implication, future potential) of philanthropy.
Rather than an exhaustive survey catalogue of "all" philanthropy, Great Giving will sweep the landscape impressionistically, probing -- and narratively linking -- several in-depth, revelatory "case studies" of philanthropic passion, innovation, and in one case, hubris. We hope to use the power of storytelling to provoke, inspire, and move people. But we NEED some philanthropy to finish the film!


---
Question: Any final words of advice for someone new just getting started in documentary filmmaking?
Gail Freedman:
When I was teaching at Columbia, on the first day of class (and the last), I used to write on the board: BE RELENTLESS. I think that still holds up. And watch lots and lots of films of all kinds and genres.


---
About Gail Freedman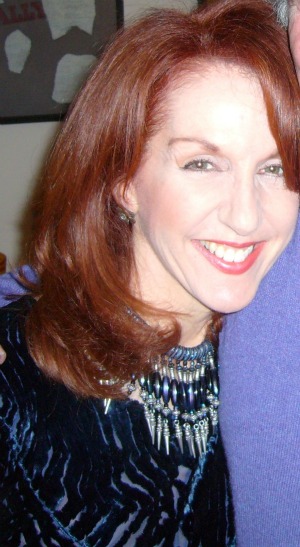 Gail Freedman has been producing for television and making documentaries for twenty-plus years. She and her production company, Parrot Productions, has an impressive resume which includes work for 60 Minutes, Discovery Channel, 20/20, The History Channel, PBS, Court TV and Lifetime Television.
Her credits include the 13-part PBS series, WORLD@LARGE with David Gergen, the PBS award-winning PEOPLE IN MOTION: Breaking the Silence Barrier (hosted by Marlee Matlin); LESSONS FOR THE FUTURE (hosted by Walter Cronkite); LifeTime Television's FINAL TAKE: Where's the Cure; LEARNING IN AMERICA: Schools That Work; and the MSNBC documentary GENERATION RX about prescription drug abuse (hosted by Al Roker).
Freedman also taught at the Columbia University Graduate School of Journalism.
UPDATE 2014: Gail is currently in production on the documentary Hot To Trot about same-sex ballroom dancing.  She appreciates all inquires for funding!
---
Other Articles You May Enjoy:
---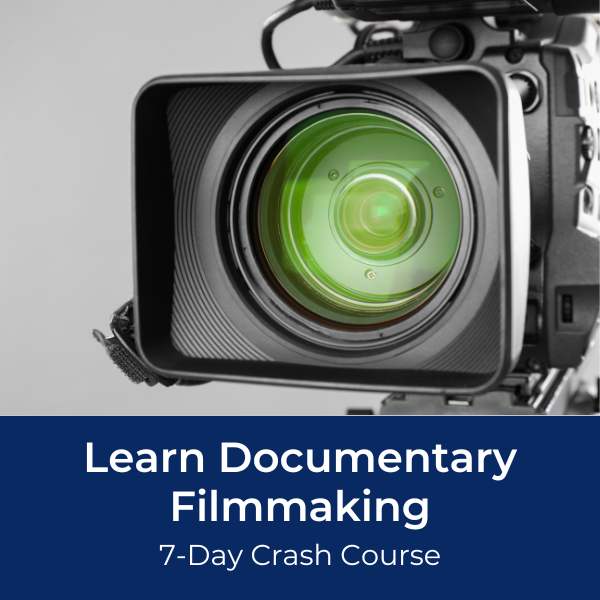 Ready To Make Your Dream Documentary?
Sign up for our exclusive 7-day crash course and learn step-by-step how to make a documentary from idea to completed movie!