Free Software For Filmmakers (Using PCs)

Free Tools for Photo Editing, File Management, Graphics, Audio Editing and much more!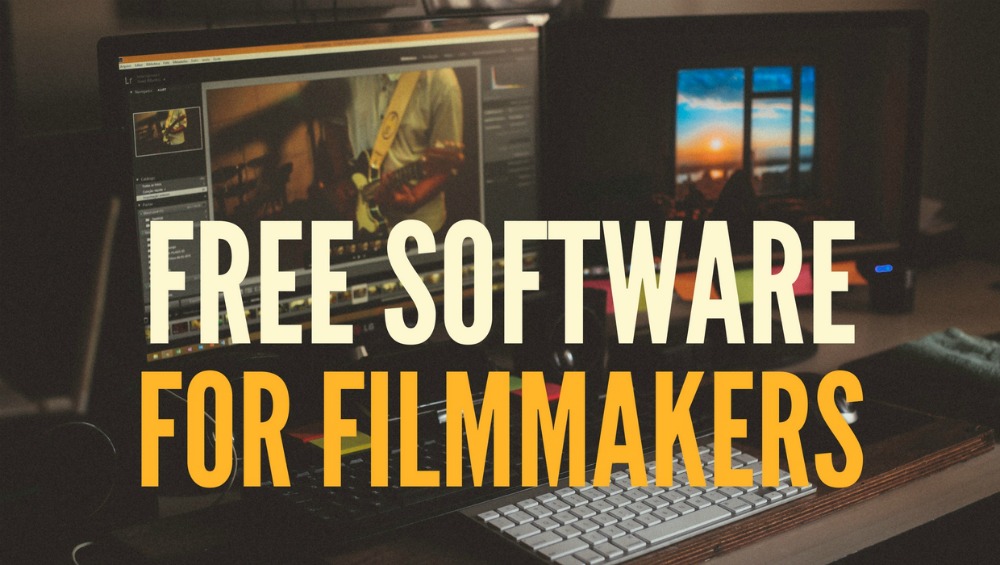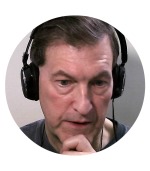 Guest Post By: David Vine
Published: December 7, 2016

Introduction To Freeware
The availability of freeware and the variety of excellent software programs available has fascinated me since the early 1980s. That's when I purchased a Radio Shack TRS-80 Model III computer and attended user group meetings where I was first introduced to the freeware concept.
I've written this article to share 35 years worth of insights I've gained analyzing, using and teaching about this subject.
A reliable source of freeware is sourceforge.net. Another good site is download.com. The later has extensive software reviews by internal editors as well as users. There are many other good sites providing access to freeware programs.
---
Free Video Editing Software Options
As of late 2016 there are only a handful of good free video editing programs.
The reasons why I don't use one of them range from not enough capabilities to the requirement of running a Linux operating system on my PC. However, work is underway to remedy these obstacles. In the meantime, check out Blender, Cinelerra, and kdenlive.
Here is a comprehensive list of video editing software from Wikipedia. 
Rather than opt for a pricey video editing alternative, I use a "second tier" program, currently version 14 of PowerDirector Ultimate from Cyberlink. PD14 has an enormous amount of advanced capabilities and a huge online repository of multimedia production elements. I started with PD version 8 and periodically updated to later versions. The "Deluxe" or "Ultimate" PD packages have more features and usually include additional related software, all for under $100.
---
Free Software For Filmmakers
Audacity
What is it: Audio Editor
Potentially Replaces: Adobe Audition, Avid Pro Tools, Sony Sound Forge
Full-featured audio software for multi-track recording and editing with universal plug-ins for many types of special effects processing and analysis. I frequently remove long pauses in interview or other audio recordings and replace them with shorter duration pauses using the "Truncate Silence" function of Audacity before editing. Comprehensive documentation is available.

---
FileSearch
What is it: Fast, powerful multifunction search
Potentially Replaces: Windows or Apple native search functions
Right now I am using an internal SSD on my laptop, a USB 3 SSD and three more USB external hard drives. Although I have a good system of folder organization FileSearch is indispensable and I use it several times a day, everyday. It is a simple, fast and efficient search tool to help you find directories and files using multiple search criteria. You can sort and/or export a list of files. It does not do keyword indexing of text inside files but unlike Windows Search it does not utilize computer resources when you are not using it.

---
Format
Factory
What is it: File Conversion Software
Frequently, I need a file in another format. FormatFactory is an exceptional multifunctional, multimedia file conversion tool. It also rips from optical disks to video or audio files with a wide variety of advanced options.
FF supports 12+ video, 14+ audio, 8+ image and 4 document file formats. It also provides MP4 file support for iPod/iPhone/PSP/BlackBerry formats, supports RMVB, Watermark and AV Mux functions.


---
GentibusCD
What is it: File Cataloguing
One of my attached hard drives has about 50,000 multimedia files including clipart, animation, photo and video stock. The only convenient way to inventory all of these files is Gentibus. Once you use the program to index a single folder of files, any combination folders or the entire content of all your storage media (internal and external drives, memory sticks and cards, CD, DVD and Blu-ray discs, etc.) you can search for files whether or not the storage media is connected to your computer. You can use Gentibus to search your inventory for a single file, directory or, using a combination of search criteria, groups of files or directories. You can export a list of files in a comma separated value (CSV) or HTML file if required. CSV files are easily imported into database and spreadsheet programs like those in the LibreOffice suite (see below).


---
IrfanView
What is it: Photo and Graphics Editor
Potentially Replaces: Adobe Photoshop, Elements, Apple Aperture

Edit graphics and view multimedia files, open, modify and/or convert a wide variety of file formats, read or edit file metadata, create slide shows with audio or contact sheets of images, batch edit and process large groups of files, use plug-ins for other options and more. I frequently use computer screen-shots (PrtSc key) that I paste into irfanView so I can crop and adjust then copy and paste into a LibreOffice Impress slide. The "slide" can be exported in many different formats. I usually export a high resolution .TIF image file for import to my video editing program. I've also tried the very powerful Gimp image editor freeware but don't have enough experience with it to write about it.


---
LibreOffice Impress
What is it: Graphics For Video
Potentially Replaces: Microsoft Powerpoint, some features of video editor titling functions
Although PowerDirector has some very powerful titling functions they do have their limitations when it comes to combining text and graphics. In Impress I set the slide format to 16x9 inches to create a mixture of text and/or graphic elements. I save the result as a .TIF file for use in PD. Impress also includes capability to create basic animations. Impress is part of the complete LibreOffice software suite which includes word processor, spreadsheet, database and graphics programs too. You can use LibreOffice programs for writing your narration script, outlines and other documents and output a variety of formats for sharing or submission. There are hundreds of plug-ins and templates available.


---
Final Thoughts (and a warning)
Freeware developers' motivation for creating free software include showcasing their programming talent, socializing (and/or making professional contacts) with a group of developers who assist the core developer(s) as well as simply the enjoyment of creating something useful for users.
In a few situations freeware developers also do custom programming of their freeware and possibly professional support services for a fee.
Many developers seek voluntary donations so they can afford to spend more time updating and upgrading their freeware.
Do be careful though because some programs, especially from download.com, contain "hitch-hiker" software.
While installing the software you must carefully review each dialog box to check or uncheck boxes to prevent additional unwanted software from being installed.
Not all freeware have "hitchhikers" but some do to help the developer or distributor derive income from the installation.
Sourceforge.net tends to have very few of these unwanted additional programs during installation.
Remember, be cognizant of the fact that any software may contain bugs or security glitches.
To minimize the potential harm to my computer and files I use Microsoft's free Windows Defender anti-virus software as well as other free programs.
CCleaner, SpyBot Search & Destroy and WinPatrol help me eliminate malware and keep my computer running at high-efficiency.


---
About The Author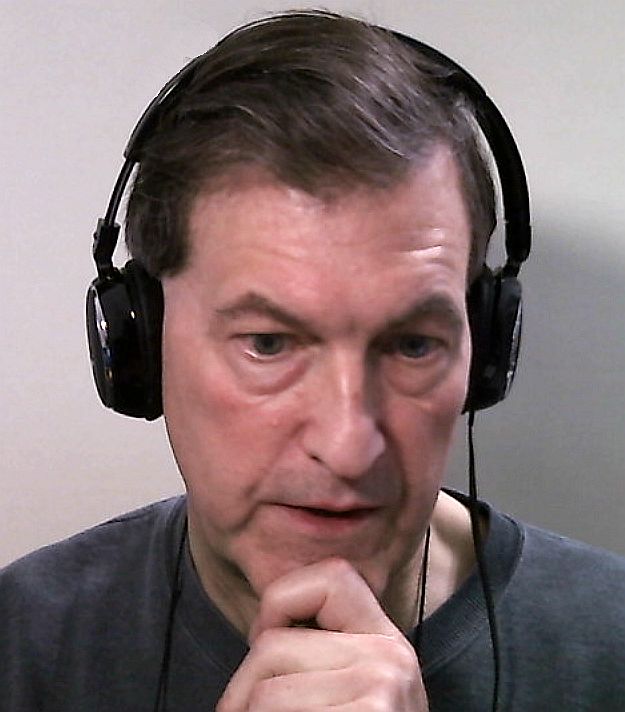 David Vine, producer/director -  relies heavily on fair use, freeware and public domain source material for his documentary and video projects. He has 15 years of experience in advanced Internet techniques training presenting workshops in 47 states. He began his career in photojournalism and authored more than 100 magazine articles. He has a background in PR, marketing, management consulting and publishing. David holds an MBA degree and resides in Aiken, South Carolina (USA).

---
Recommended For You
---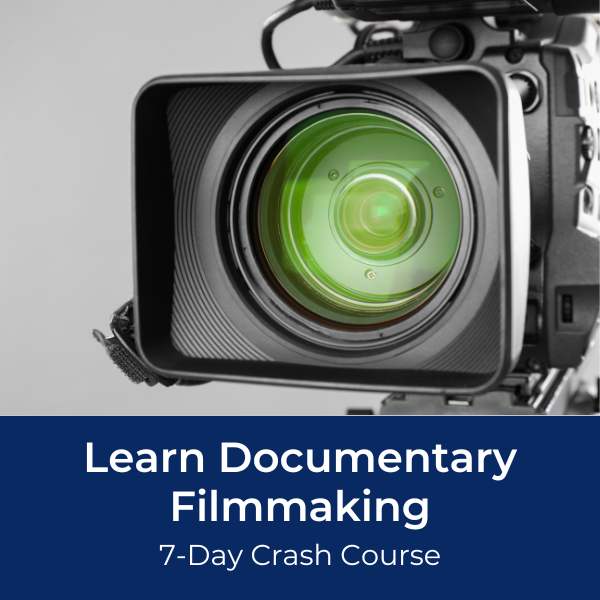 Ready To Make Your Dream Documentary?
Sign up for our exclusive 7-day crash course and learn step-by-step how to make a documentary from idea to completed movie!