DIY Homemade Videos:
10 Fun & Creative Video Gift Ideas

Create unique video gifts for the 
holidays, birthdays and special occasions
Whether you're an amateur filmmaker or professional, homemade videos are always a hit!
Here's one of the most famous viral homemade Christmas videos of all time!



For a recent Christmas, I put together a 5-minute video for my sister and her husband as a tribute to their 20 year wedding anniversary.
I asked her to send me photos that represented major events of their life together (wedding, two births, home renovations, favorite trips, happy moments, etc.).
I also asked her to send me several of her favorite songs.

It took about two weeks working on Final Cut Pro in the evenings & weekends to put it together.
It was a fun project for me and a meaningful and personalized gift for my sister -- something she and her family will treasure for many years to come.
Don't have two weeks to edit or don't know HOW to edit? Upload your photos and videos to Animoto to create an almost instant video treasure for FREE.

(Above) Video created for free with Animoto


(Above) Video created for free with Animoto


---
Homemade Videos: 10 Fun and Creative Video Gift Ideas
Mini-Movie – Grab your video camera and act out a short scene. If you don't want to edit, just shoot one continuous scene or a few scenes "live" one right after the next and upload it to YouTube.


Funny Commercial – Get creative! Come up with a silly made-up product and produce a commercial for it. For example: What is ONE thing that could resolve a longstanding family feud? or... What family vacation memory would make a hilarious reality show trailer? You want something that will really make your family laugh while sitting around the Christmas tree.


Music Video – Pick your favorite song and put photos or video clips together as a "year in review" or memento of a favorite trip you took this year. Animoto is a quick and easy option for creating this type of video. Or, download TikTok and share your story with the world!


Family History Video – Pull together old family photos, home movies & documents and produce your own History Channel type show about YOUR family. Invite family members to sit down in front of a camera (make sure you have good sound!) and ask about their stories from the past. Then, use some simple video editing software, or apps like iMovie or Spark, to piece together the interviews and images. Click here for more tips for making a family legacy documentary.


Wedding Video – Do you have a friend or family member with "raw footage" of their wedding that was never edited? Piece together some highlight clips and edit them to the couple's favorite music. What a treasured gift indeed! Learn the art of wedding filmmaking.


Family News Report – Stand in front of your camcorder and "report" the news just like a news anchor on TV. You could do a "year in review" type show highlighting the major events of your family's life that year. They'll love it!

Video Love Letter – Got a sweetheart you want to impress? Write a poem or special message and edit it to music with photos and/or video of the two of you together.


Pet Cam - Do you have a family member or friend with a favorite pet? Follow it around for a few hours and put together a video for them of their beloved companion. It could be silly or serious. One idea is to make up dialogue for the pet that fits whatever action you capture. You could dress the pet up as a character and have it "go on an adventure." Or strap a GoPro on its back for a POV shot. There is truly no limit to what you could do with this one.


Digitize old VHS tapes or film footage. If you know of someone with outdated media formats such as VHS, Hi8 or film, either transfer/digitize them yourself with a digital converter or send them off to a company that can do it for you. Simply hook a VHS machine up to the converter with RCA cables (OUT from VHS, IN to the converter). For film, there are two choices. You could set up a film projector in your home and point your camera at the screen to record it to video (please, use a tripod). Or, you can send the film off to a lab to transfer it for you. Trust me, showing never-before-seen home movies to your family on Christmas morning is one of the best gifts you can give.


What I would get you if I were rich! This is an idea I came up with when I was in college, dirt poor, studying communications and video production. I picked out an item for each of my family members showing them what I WOULD have gotten them as a gift for Christmas if I were rich. One sister got a mansion, another a red sports car and for my brother, a Toys-R-Us store! My family STILL talks about that video now 20 years later! Homemade videos are truly a great gift.


---
Convert Your VHS, Hi8, RCA, DVD to Digital
ClearClick Video to Digital Converter 2.0
---
More Video Gift Ideas
Hidden Panda | Birthday Video Gift
In the video below, the creator made this for one of his best friends. She watched the video and then realized that the panda was hidden in a box under her bed. 



Stop Motion Video | Birthday Video Gift
Learn how to make your own stop motion video


---
Related Articles: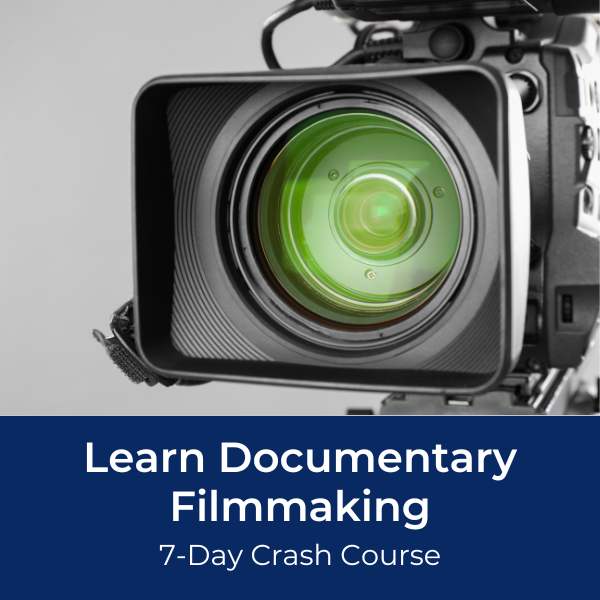 Ready To Make Your Dream Documentary?
Sign up for our exclusive 7-day crash course and learn step-by-step how to make a documentary from idea to completed movie!