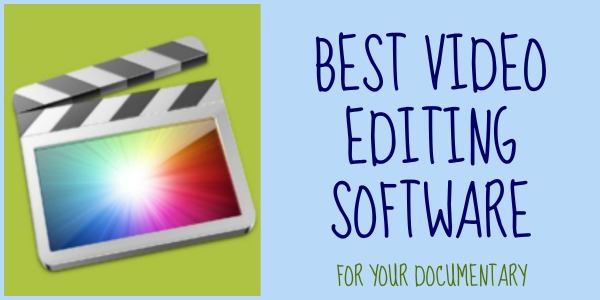 Best Video Editing Software For Your Documentary Project

Beginner, Intermediate and Professional Options

Are you looking for some simple free video editing software for basic video production editing or are you in need of something more complex for a feature-length documentary?
The great news is that there are some excellent choices in a variety of price ranges.
There are several factors to consider when looking for the right video editing software.


Are you editing a rough cut to hand over to a professional editor?


How long is your documentary?


How much fine tuning and control do you want over your footage?


Is your documentary for broadcast television, theatrical release or web/in home viewing?


Is your original footage high quality (with little need for improvement in editing) or is your footage quality lower (audio needs adjustment, video colors are off)?


Each of the video editing programs listed below offer something unique. However, if you are importing a variety of footage in different formats, you may want to consider the intermediate and professional options as they allow you to import more types of footage.
Another aspect to consider when choosing the appropriate editing software is how you plan on showing your video. The professional software programs will allow you to finalize your final video in practically any format of manner you desire. The beginner and intermediate software programs may be limited in how you export your final product.
Do you want to present your final product in Blue-Ray or simply upload it to YouTube or Vimeo for online viewing? If you are creating videos only for web use, the high end (and more expensive) editing programs may be overkill. However, if you desire to have your documentary seen in theaters, it is likely that the final output capabilities of the beginner programs will not give you the high end quality you will need to fill a huge screen while maintaining high levels of detail. So pro will be the way to go.
In the end, you must understand your level editing expertise and how you wish to show your film. 
TOP CHOICES:
Video Editing Software To Edit Your Documentary
---
Video Editing Software | BEGINNER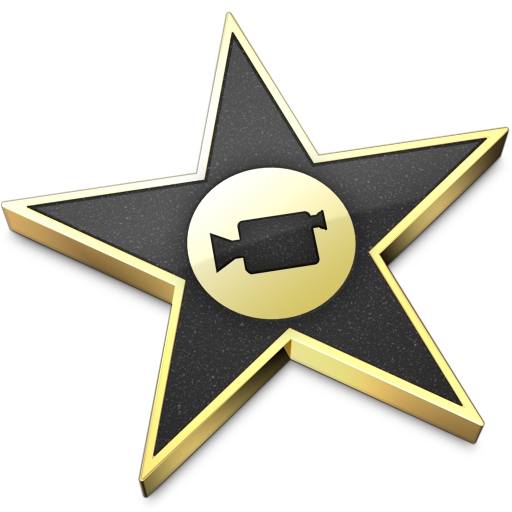 iMovie – this program comes free with Mac computers or is bundled into iLife. iMovie is a basic video editor but it packs quite a punch. iMovie provides plenty of royalty-free music for most applications as well as sound effects.

Windows Live Movie Maker – Movie Maker comes free with most PCs. While it doesn't have some of the bells and whistles that iMovie has, it has all you need for simple basic video editing.

| | |
| --- | --- |
| | Animoto – Another free editing software. Animoto is an online editing software that does much of the work for you. Animoto allows you to upload video clips and photos. Simply arrange them in the order that you want and Animoto creates a professional looking product. While it is easy, it does not give you much control over the final outcome. It comes with basic templates and a wide variety of royalty-free music. |
| | |
| --- | --- |
| | YouTube Editor – Everyone is aware that YouTube is a great place to watch videos, but did you know that you can actually edit videos within YouTube? Like Animoto and Picasa, YouTube may not be the best choice to edit your documentary. However, depending on the length and control you desire YouTube may be a reasonable choice for a beginner in this realm.  |
| | |
| --- | --- |
| | Canva – You may know Canva as a great graphics program. We use Canva for a lot of our own graphics. But they also have a unique video editor that makes it easy to create videos. Canva could be for you if you are looking for an all in one place to create graphics and short videos.  |
---
Video Editing Software | INTERMEDIATE
DaVinci Resolve (free - $299) - Compatible with Windows, Mac and Linux, this program has many fun features. With the free version you get all of the most essential tools and the ability to pick a 'look-alike' platform if you've used Adobe Premiere or Final Cut Pro in the past. This feature makes the learning curve much less intimidating if you don't want to get stuck working off any one type of operating system.
| | |
| --- | --- |
| | Pinnacle Studio (Series) ($50-$129 for Windows users) - Pinnacle Studio offers three progressively better programs within a reasonable price range. Pinnacle Studio provides users with many options to create stunning videos. As you progress within the Pinnacle price range you are afforded additional effects and authoring opportunities.  |
---
Video Editing Software | PROFESSIONAL
| | |
| --- | --- |
| | Final Cut Pro – ($299 for Mac users) Final Cut Pro has long been a standard in video editing. With Final Cut Pro X, Apple has refocused their marketing more toward intermediate and semi-professional editors. Final Cut X is a mix between Final Cut Pro and iMovie. The user interface is more user friendly and it has the power to handle most editing needs. |
Adobe Premiere Pro - (starts at $19/month)
In 2013, Adobe Premiere went into the "Cloud".  Instead of a one-time software buy, you now subscribe to access Premiere's suite of creative services.  Adobe Premiere Pro is a favorite among many video professionals. You can still grab a copy of the old Adobe Premiere Pro CS6.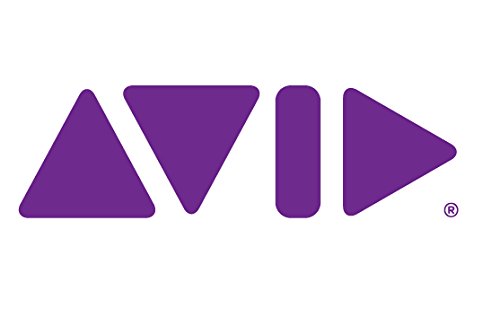 Avid Media Composer (Free - Price varies based on plan) - If you have the budget and really want to go all out with your filmmaking career, Avid Media Composer is one of the top used video editing programs in the industry, along side Final Cut Pro. With some incredible graphics capabilities and a serious arsenal of tools at your fingertips, there is no limit to the creativity you can accomplish in post. The best part is you can give it a test run with Media Composer First, which is their free version. 


---
Sponsored Links from LinkedIn Learning
Video Editing Tutorials
| | |
| --- | --- |
| | Creating A Mini-Documentary With Premiere Elements - This course shows beginning filmmakers how to make a short documentary from footage they have already shot, and walks them from the editing process through uploading a finished movie to platforms like Vimeo or YouTube.  |
---
Enjoy this article? 
FREE Documentary Tips! Yes!

Get free weekly documentary tips sent straight to your inbox. This is our special gift to you to help you stay motivated and inspired. Just enter your info below and let's get started!



FREE Documentary Tips! Yes!
Get free weekly documentary tips sent straight to your inbox. This is our special gift to help you stay motivated and inspired. Just enter your info below and let's get started!


Filmmaking Quick Links
---
More Articles:
---
Ready To Make Your Dream Documentary?
Sign up for our exclusive 7-day crash course and learn step-by-step how to make a documentary from idea to completed movie!