How To Qualify Your Documentary For The Academy Awards

Interview With Documentary Director Jeffrey Karoff
By Faith Fuller | July 25, 2013
---
"CaveDigger" Official Trailer

Have you ever wondered how documentaries get nominated for an Academy Award?  That's a question Documentary Director Jeffrey Karoff had to figure out for his new film "CaveDigger" which has already received critical acclaim at various film festivals.  


---
How To Qualify Your Documentary For the Academy Awards
Interview with Documentary Director Jeffrey Karoff
[Question] When did you first realize that you wanted to pursue the Academy Awards?  (How did you know that your film would potentially be a good fit)

[Jeffrey Karoff] I suppose winning a few festivals can make you believe anything.   But also, CaveDigger is a serious film with universal themes, stuff the Academy could find appealing.  Finally, another filmmaker told me that very few short docs qualify (he said only 40, I haven't verified that), and the Academy picks up to 8 to be short listed, so why not play those odds?


---
[Question] It seems that the Academy purposely makes up crazy rules as a natural process to weed out the weak.  As someone currently jumping through all the hoops, does it feel like that?

[Jeffrey Karoff] Yes.  I'm of two minds about it.  To have to screen my short in a NY or LA theater for a one-week run is weirdly artificial, as shorts don't run in theaters in the US.  And to have to create a DCP when a BluRay or QT file looks perfectly fine seems arbitrary.  Basically, the Academy wants my independently produced short doc to mimic features in release.
The other way that films qualify is by winning specific awards at specific festivals, and as CaveDigger hasn't done so (yet), and qualifying has to be completed by August 31st this year, they've given me another opportunity.  I think the Academy's standards are fast becoming dated, though, and they're going to have to rethink them.


---
[Question] Okay, so in a nut-shell, what is the process for qualifying for the Academy Awards?

[Jeffrey Karoff] Two options:  You can win a qualifying award at one of the qualifying festivals.  For each category, that festival/award is different, and it changes year by year, so one has to check Academy rules.  
The second option (and this is for doc shorts - it differs for other categories) is to have a one-week run in an LA or NY legitimate movie theater.  You can't four-wall it in a movie house that doesn't regularly show films, like LA's Crest for example.  Then you run an ad in a qualifying NY or LA paper (and they mean paper, not online.  I have to mail the physical print ad to the Academy to prove I've complied.)  You have to make a DCP - no other format qualifies.  And you have to fill out a form with all this information and send it to the Academy -- before your screening.  I had a lot of contact with Michelle Ayala at the Academy at every stage to make sure I was doing everything correctly.  If every "i" isn't dotted, one gets the feeling one won't qualify.
The Landmark and Laemmle chains in LA are accustomed to this process and know the drill.  I found the most attractive deal with Jim Nicola at the Landmark's Nuart.  They take a little more of the door, but the overall fee is less.


---
[Question] What does DCP stand for?

[Jeffrey Karoff] DCP is Digital Cinema Package - it's the industry's standard for digital projection of major and minor motion pictures.


---
[Question] What has been your biggest surprise about the process?

[Jeffrey Karoff] The cost of making the DCP.  In part, that's because I shot CaveDigger in 29.97 (on Canon 5D before the firmware upgrade), and DCP standard is 24fps.  So I had first to do a conversion to 24fps, a frame interpolation process that creates unpleasant artifacts in shots with a lot of movement.  I called a lot of places - one house told me one indie doc filmmaker spent $30K to do his 30-24 conversion!  But I also found out there's another philosophy, which is to make it look good enough, because the DCP is only going to be seen by those attending the 1-week run, and a few Academy members.   I ended up doing the conversion at Different By Design, relatively cheaply.  They showed me some money-saving tricks that saved me a bundle.  I made the DCP at Simple DCP, the most affordable.


---
[Question] What is the ONE thing documentary filmmakers should know before trying to pursue an Oscar?

[Jeffrey Karoff] These things were relevant to me:  Shoot in 24fps (see above).  Also, the Academy will disqualify your film if it has shown on the internet or been on TV before it finishes its qualifying theater run.  It's the Academy's way of distinguishing movies from other forms of entertainment, and their line in the sand to avoid being inundated. Finally, the process is costly and time consuming. Are your odds high enough to warrant it?
---
[Question] What stage are you currently in as part of your process to qualify for The Oscars?

[Jeffrey Karoff] I found another filmmaker to screen my short with, Jason Lee's "Letters from Pyongyang".  This did not halve the costs, but cut them by about 20%.  We will be screening a series of matinees at the Nuart Theater from July 26-Aug 1 (2013).  http://documentaryshorts.tumblr.com
After that, I have to submit 40 DVD screeners to the Academy.  If CaveDigger is short-listed, I'll have to submit 50 more, with two DCP's.
 
---
[Question] When will you find out if your film has been nominated?

[Jeffrey Karoff] It's a two-stage process, potentially.  They short list eight films and then nominate 3-5 of those. According to the 86th Academy Awards Wikipedia page, nominations will be announced January 16, 2014.


---
Information about The Oscars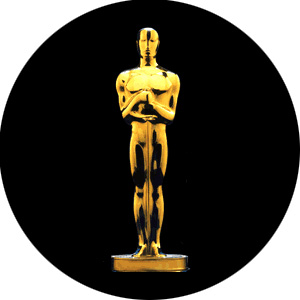 The Academy Awards, now officially known as The Oscars, are a set of awards given annually for excellence of cinematic achievements.  The awards are organized and overseen by the Academy of Motion Picture Arts and Sciences. [Source: Wikipedia] 
The 86th Academy Awards Ceremony is scheduled for March 2, 2014 at the Dolby Theater in Los Angeles, California.


For more information:
Oscars.org | Academy of Motion Picture Arts and Sciences 


---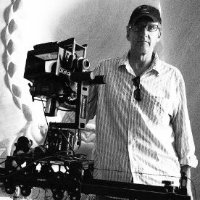 About Jeffrey Karoff
Jeffrey Karoff directs commercials and documentaries for non-profit organizations like New York's philanthropic powerhouse, Robin Hood Foundation. Jeffrey honed his skills at UCLA, at American Film Institute's director's program, and was a founder of the director/actor workshop, Paradox Works.
Jeffrey first saw Ra Paulette's work in 2000 (the subject of the CaveDigger documentary) and was determined to bring it to life on film. This led to a spec spot featuring Paulette for Canon Cameras, and eventually to Cavedigger, the story of Ra's singular work and monumental struggles.
Jeffrey lives in Venice, California.
Visit CaveDigger Official Site
---
Other Articles You May Enjoy
---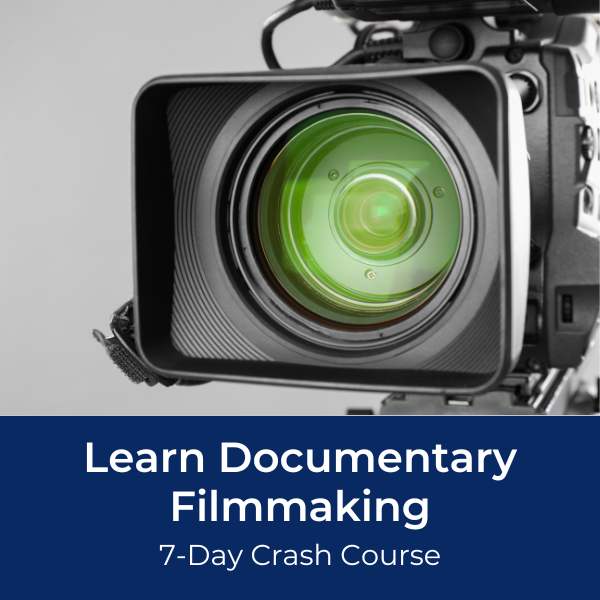 Ready To Make Your Dream Documentary?
Sign up for our exclusive 7-day crash course and learn step-by-step how to make a documentary from idea to completed movie!