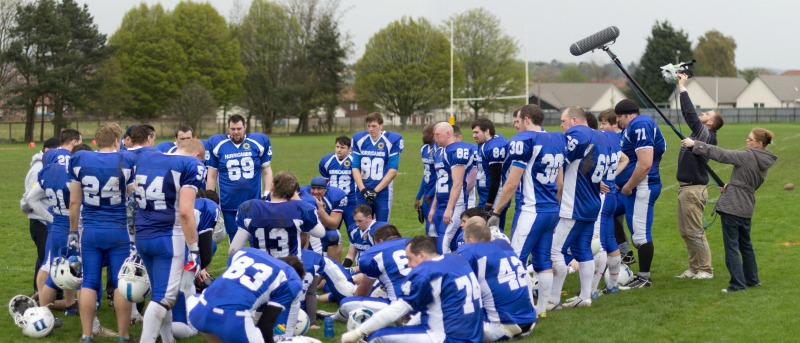 Making A Sports Documentary

Published: May 30, 2018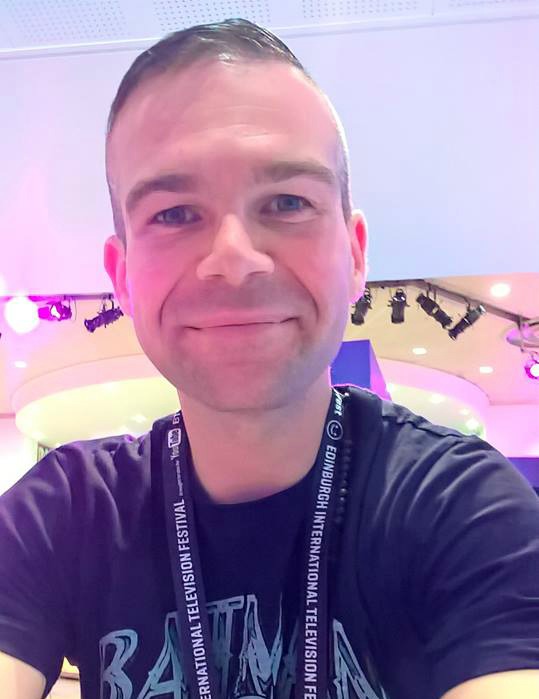 Alex Harron
Alex Harron is a Scottish based documentary filmmaker with a background in self-financed sports documentaries and community-based documentaries for local council and charities. 
His previous short films "Wrestling is like ballet with violence" and "Not Set Door Price" were screened on BBC 2 and BBC respectively as well as several film festivals including the Edinburgh short film festival, British Shorts Film Festival, Berlin and Toronto Indie doc fest.
His latest documentary, Bend Don't Break, puts a lens on "the worst football team in Britain."

He shares with us why he made the documentary, the challenges he faced, gear list and his plans for distribution.



"Bend Don't Break": Documentary Synopsis
The Dundee Hurricanes are an amateur American football team in Dundee, Scotland who haven't won a game in two years.

They're officially the worst team in Britain.
With rising costs to keep the club afloat and the team struggling to retain and recruit players, they are close to the brink of calling it a day.
The new season finds the club with a new coaching team. Will they make it?
A true underdog story. Follow this team through their struggles, disappointments.. and ultimately, their (unexpected) success.



Why I Made This Documentary
I've made a lot of shorter length sports documentaries and I was looking to make a feature. I was a big fan of the film Friday Night lights and the "30 for 30" ESPN documentary, Small Potatoes, about the USFL.

It got myself wondering if there was American Football being played in Britain and Scotland.
Turns out there was and there was team local to me.
Interestingly they were in disarray. They hadn't won a game in two years and were on the verge of giving up. But they had decided to give one last shot.
I got in touch and started filming immediately.
There was no plan for the film other than to have a local screening. But once the trailer was sent to distributors and tv channels there's been a lot of interest in it.
That's when things got a bit more serious and I worked hard to follow the different stories that were unveiling. After three months of post-production, the film is finally finished.
---
Challenges, Wins and Surprises
The biggest challenge was deciding who to follow and where their story was going.

We chose to follow up to 9 people at one point, but ultimately a few stories didn't go anywhere and in the edit we decided to follow five people with some minor characters.
The weather in Scotland isn't great and we had to cope with the cold and heavy rain at times. Which is hard to film in but we got there.
The hardest part was finding the story structure in the edit.
We shot so much footage with interviews, games, and training sessions, it was a mammoth task to organize.
The original cut was three hours long. The final cut is 82-minutes which we're very happy with. 
---
Our Gear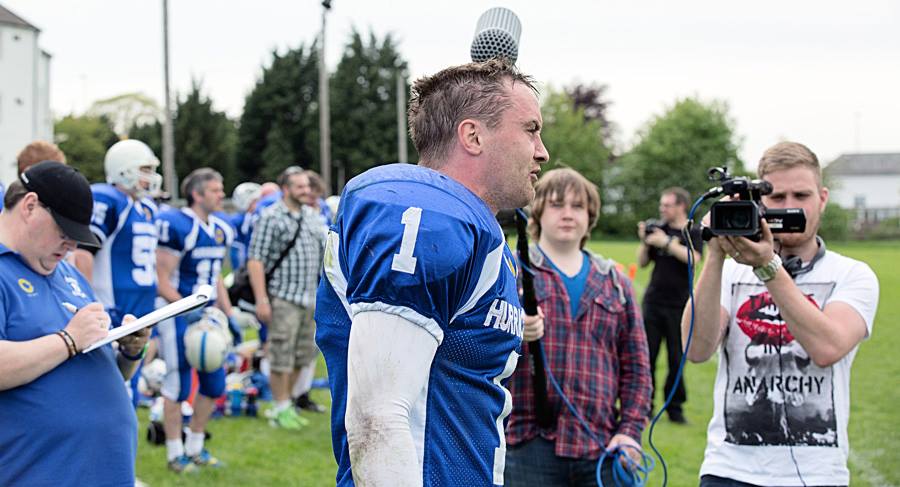 Cameras
My background is working on documentaries for charities and local council, so I've always needed a camera that was small and good quality HD. But that had to temper with something affordable.
The Sony EX1 is a great camera we used as the main camera on the shoot.
One of the most important factors when shooting a documentary, especially sports is how good is the auto settings especially the focus as you don't have time to focus manually with players crashing into each other.
Thankfully the Ex1 auto focus is really good and gives a constantly sharp image with good clarity for the most part.
The Sony EX3 which is lightly bigger is the same in terms of quality of image but has more functionality to it in regards to color balance which gives it a more vibrant image, with the ex1 it's a little washed out lacking in color which needs to be graded.


Microphones
For audio, we used Rode NTG 2 directional microphones with rode booms and the Rode Blimp Windshield and Shock Mount system. These are a cheaper equivalent to using Sennheiser. Again with being a low budget production the goal most of the time is find good quality gear but keep it affordable.
I use these mics all the time and the quality of sound is so good you can't tell the difference between them and Sennheiser mics.
We occasionally used tie clips (at interviews) but I've always be a big fan of using directional mic on a stand for interviews as they won't get handling noise or pick up the interviewee moving.


Lighting
For lighting, we used a basic cheap reflector, a Lastolite, that we sometimes used during interviews.
It so important to have these. It adds just a bit of light to the interviewee's face and is less harsh and more naturalistic than an electric light.



---
---
Post-Production/Distribution
I'm currently seeking distribution and have interest from several channels and distributors.
I'm attending the Sheffield doc/fest in June to get more interest in the "Bend Don't Break" project and seek out more opportunities for the film. 

For more information: buytheticketproductions.com


Recommended For You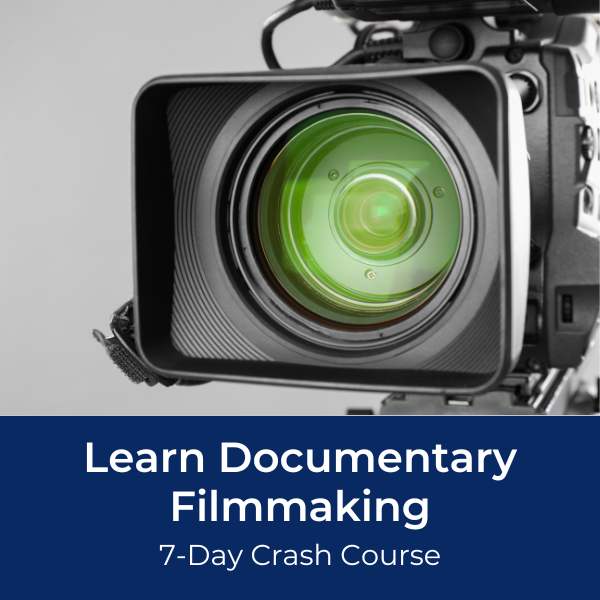 Ready To Make Your Dream Documentary?
Sign up for our exclusive 7-day crash course and learn step-by-step how to make a documentary from idea to completed movie!