Why Michelle Obama's Story must be heard | Director Nadia Hallgren on creating 'Becoming'

Published: June 25, 2020

Thanks to the International Documentary Association (IDA) for sharing this interview.

Description from the IDA:
"How do you prepare to meet with the former first lady Michelle Obama and figure out a way to land this job?"

This, and many other questions, were on filmmaker Nadia Hallgren's mind before being brought on to document Michelle Obama's book tour.
The project eventually snowballed into 'Becoming', a rare glimpse into Mrs. Obama's personal life which is often filtered through the US presidency's political discourse.
In this conversation with journalist Tre'Vell Anderson, they discuss capturing Michelle Obama with unprecedented access and how Hallgren took on multifaceted roles behind the camera to tell her story.
Interview with 'Becoming' Documentary Director, Nadia Hallgren
Nadia's Documentary Run & Gun Gear List
"My first day shooting with Mrs. Obama, I realized that this was not like any other documentary that I had worked on," says 'Becoming' Director Nadia Hallgren.


Nadia's Documentary Run & Gun Gear List:
Camera: Sony FS7
Canon lenses (24-105mm and 16-35mm)
'Becoming' Official Trailer

Documentary Description:
"Becoming is an intimate look into the life of former First Lady Michelle Obama during a moment of profound change, not only for her personally but for the country she and her husband served over eight impactful years in the White House.
The film offers a rare and up-close look at her life, taking viewers behind the scenes as she embarks on a 34-city tour that highlights the power of community to bridge our divides and the spirit of connection that comes when we openly and honestly share our stories."
Watch 'Becoming" on Netflix: https://www.netflix.com/Becoming
---
Related Articles
Selling Your Documentary To Netflix and the Streamers 2024

---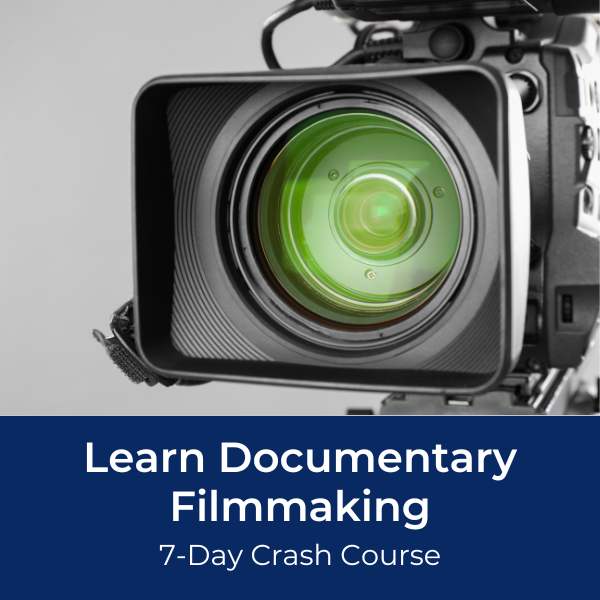 Ready To Make Your Dream Documentary?
Sign up for our exclusive 7-day crash course and learn step-by-step how to make a documentary from idea to completed movie!