Selling Your Documentary To Netflix and the Streamers 2023

Telling Stories That Create Change | 'St. Louis Superman' Documentary and the Power of Grassroots Activism

Published: July 9, 2020

Thanks to the International Documentary Association (IDA) for sharing this interview.

Description from the IDA:
"St. Louis Superman is the Academy Award-nominated story of Bruce Franks Jr., a 34-year-old Ferguson activist and rapper, who was elected to the overwhelmingly white and Republican Missouri House of Representatives. With his background in grassroots activism, how did Franks Jr. overcome personal trauma and political obstacles to champion his community?
IDA's Awards Spotlight conversation with Directors/Producers Smriti Mundhra and Sami Khan, and Film Subject Bruce Franks Jr., along with moderator and special guest Judd Apatow, revisit how the incredible story was brought to life on screen, and how the structural and societal change that we so desperately need begins with us and our immediate community."

Interview with 'St. Louis Superman' Documentary Director/Producers Smriti Mundhra and Sami Khan, and Film Subject Bruce Franks Jr.
'St. Louis Superman' Official Trailer

Documentary Description:
Bruce Franks Jr. is a 34-year-old battle rapper, leading Ferguson activist and state representative from St. Louis, Missouri.
Known as Superman to his constituents, he's a political figure the likes of which you've never seen — full of contradictions and deep insights, who has overcome unspeakable loss to become one of the most dynamic and unapologetic young leaders in the country.
This verite documentary follows Bruce at a critical juncture in his life. He's forced to deal with the mental trauma he's been carrying for nearly 30 years, ever since his 9-year-old brother was shot and killed in front of him. Only by confronting his pain can Bruce find peace and truly fulfill his destiny as a leader for his community.
Directed by Smriti Mundhra and Sami Khan
Produced by Poh Si Teng
Executive Produced by Sheila Nevins and Fiona Lawson-Baker
A Production of AJE Witness and MTV Documentary Films


---
Related Articles

Selling Your Documentary To Netflix and the Streamers 2023

---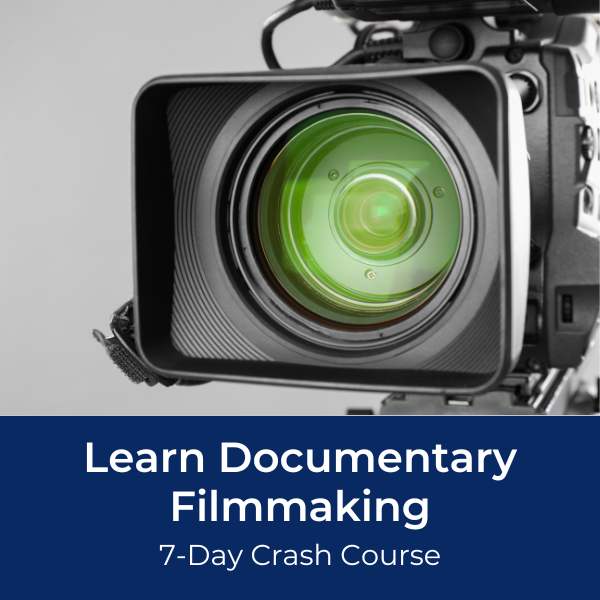 Ready To Make Your Dream Documentary?
Sign up for our exclusive 7-day crash course and learn step-by-step how to make a documentary from idea to completed movie!