NAB 2018 Highlights

Top Picks For Documentary/Independent Filmmakers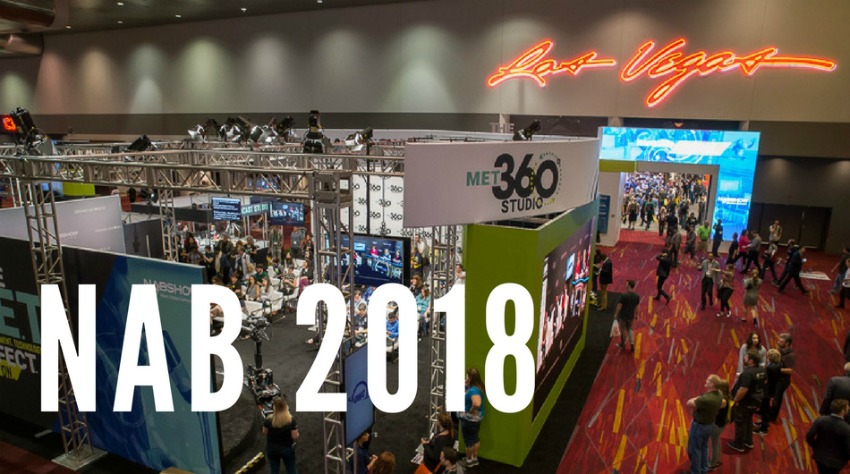 Published: April 17, 2018
Staff Reports - Las Vegas, NV (USA)
It's a wrap! We came, we saw, we were inspired.
The NAB show is an overwhelming crush of technology, people and information.
Held this year at the Las Vegas Convention Center April 9-12, 2018, the NAB (National Association of Broadcasters) brings together the biggest names in the industry including Sony, Panasonic, Canon, Adobe... too many to list!


NAB 2018
17,000+ exhibitors
100,000+ attendees
160+ Countries
200+ Sessions


Four massive conventional halls are packed with vendors, gear and industry experts.
According to NAB's website, it's "the world's largest marketplace showcasing technologies for every aspect of Media, Entertainment and Technology."

Okay, so that's impressive, but what's this convention have to do with ME, the low-budget independent documentary filmmaker? Great question!
Here are a few things we found at NAB that may be of interest to you (in no particular order).


NAB 2018 Highlights:
Blackmagic 4K Pocket Cinema Camera

For budget-conscience filmmakers wanting to shoot gorgeous 4K Raw cinematic video, the brand new Blackmagic 4K Pocket Cinema Camera ($1,295) is a show stopper.
It has a full 4/3 HDR sensor, dual native ISO expandable up to 25600 ISO as well as 13 stops of dynamic range. Great for low-light shooting. Plus a large 5-inch screen. And you can plug a hard drive straight into the camera via a USB-C Expansion Port. So no more transferring footage to your hard drive for editing, it's already on there!
This camera is a serious competitor to the Panasonic GH5 for cinematic filmmaking coming in at nearly half the cost.

Major bonus, it comes with FREE Davinci Resolve video editing software.
Release date: September 2018. 

UPDATE: If you want to use the camera for run-and-gun news gathering with auto-focus, you'll need to attach an auto-focus compatible lens (look for an "active MFT micro-four-thirds lens").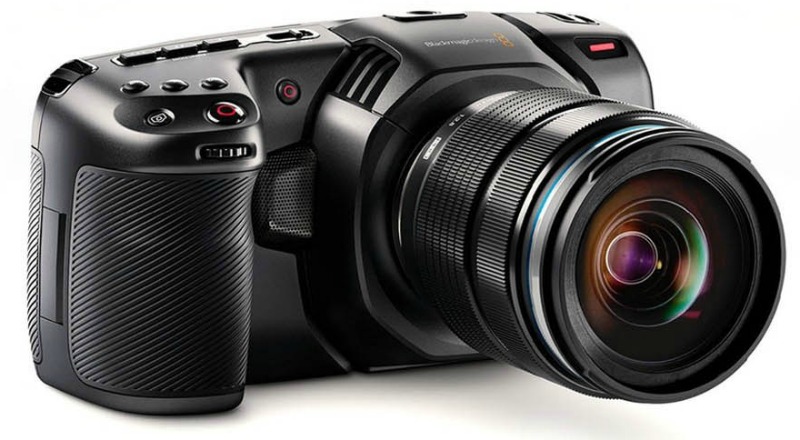 Pre-Order the BlackMagic 4K Pocket Cinema Camera




Gorillapod Rig

Here's a new twist to the gorillapod… five legs instead of three!

Gorillapod Mobile Rig on Amazon: https://amzn.to/2qyniQS



360° Video Is Not Just For Virtual Reality!

Want your footage to look as if you were using a crew of six people with drones, dollies and cranes?
How 'bout use a tiny $299 360-degree 4K camera with an "invisible selfie stick". Then have that 360° footage automatically stitch together into one seamless 2-dimensional clip. Just watch this quick demo from Insta360.

Learn more: Insta360 ONE 360 Camera
Tiny Audio Recorders
Get big results in a tiny package with ultra-compact audio recorders such as the Tascam DR-10X and the Zoom's F1 recorder.

*These are external audio recorders, not wireless!
As a side note for wedding videographers, check-out Tascam's white DR-10L Digital Audio Recorder which blends perfectly on the bride.
#GalsNGear
For you lady filmmakers, you'll appreciate this tip. 
The NAB held a great session focusing on female industry leaders in gear and tech. You can watch the full #GalsNGear session here (oops... video no longer available).

Robotic Cameras
While not exactly for the budget filmmaker, we were mesmerized!


Documentary Cinematography Panel
A terrific panel with award-winning documentary filmmakers Claudia Raschke ("RBG"), Jake Swantko ("ICARUS") and Rudy Valdez ("THE SENTENCE"). Definitely worth watching! Moderated by Canon's Tim Smith.

---
Final Thoughts: NAB 2018
While impossible to cover every single item at the NAB, the hot buzzwords at NAB 2018 included Full Frame, Pro-Res Raw, 4K/8K, RGB Lighting, Augmented Reality and Artificial Intelligence.
And it's always important to keep these tech events into perspective. While it's fun to explore the latest and greatest gear, in filmmaking it's the STORYTELLING that rules. Your camera, mics, lighting and software are simply the tools to gather and create your story. Don't worry if you have an outdated camera. Usually the best camera is the one you've got in your hand and you can always upgrade later once you have the budget.
Did YOU Attend NAB 2018 (Or Have Questions)?
Did YOU attend NAB2018? What were YOUR take-aways??
Or do you have questions or comments about our NAB wrap-up? Please share below...

FREE Documentary Tips! Yes!

Get free weekly documentary tips sent straight to your inbox. This is our special gift to you to help you stay motivated and inspired. Just enter your info below and let's get started!



FREE Documentary Tips! Yes!
Get free weekly documentary tips sent straight to your inbox. This is our special gift to help you stay motivated and inspired. Just enter your info below and let's get started!


Recommended For You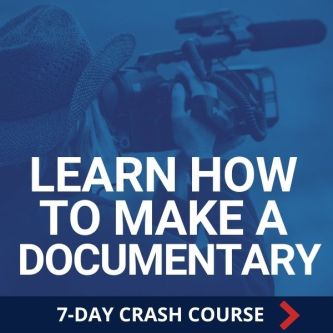 Ready To Make Your Dream Documentary?
Sign up for our exclusive 7-day crash course and learn step-by-step how to make a documentary from idea to completed movie!