Should I Send A Link Or DVD Of My Film To A Distributor
by Yaz
(UK)
Hi, I found a potential distributor. They have asked me to see the film.

1. Is it best to send them a link?
2. Is it best to send them a DVD?
3. What should we agree upon before I send them the DVD or the link?
4. Is there a chance he would copy it? (Don't want to be paranoid, just careful)

Thank you
Yaz


---
Answer | Desktop Documentaries
Hello Yaz, thanks for your question. We sent your inquiry over to Jason Brubaker who is a distribution expert based in Hollywood, California. Here's his advice to you (we included your questions with his answers below).
Question & Answer | Jason Brubaker/Distribution Expert
I found a potential distributor. They have asked me to see the film.
Great news. It is always exciting when a distributor reaches out to see your movie. First of all, make sure the distributor has a track record and a good reputation. If so, this makes your next two questions easy to answer.
1. Is it best to send them a link?
You are welcome to send a secure, password protected link to the movie. Most people do it this way these days.
2. Is it best to send them a DVD?
In most cases a DVD is also fine. With this, you could arrange to have the DVD returned to you.
3. What should we agree upon before I send them the DVD or the link?
As most good companies have an acquisitions team, you should agree that your movie will ONLY be screened by a select few people within the company.
4. Is there a chance he would copy it?
While extremely unlikely, if you are working with a horrible distributor, anything is possible. Again, conduct your own due diligence on the company prior to pushing forward.
---
About Jason Brubaker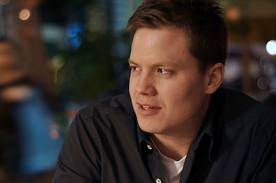 Jason Brubaker
is a Hollywood based Independent Motion Picture Producer and an expert in internet movie distribution. He's the publisher of
FilmmakingStuff.com
and a regular contributor to Desktop Documentaries.
Read our interview with Jason here
.
Got questions or comments about this post?