How To (Easily) Upgrade Your Smartphone Audio

Shooting Your Documentary With A Smartphone? These 5 Plug-In Microphones Will Dramatically Improve Your Smartphone Audio


If you are just beginning to use a smartphone to shoot footage for your documentary, you will quickly learn that the built-in microphone often provides sub-par audio quality. For example, you may hear a lot of wind or background noise during your interviews which can be extremely distracting.
If you want to improve your smartphone audio quality, a quick and simple solution is to plug in an external microphone. Don't worry, you don't need to become an audio expert.
The following five microphones are a great start for the budget-conscience (and non-techie) filmmaker. 


Related Article: How To Maximize Smartphone Video Footage


---
5 Plug-In Microphones That Will (Dramatically) Improve Your Smartphone Audio
The Movo PM10 Deluxe is a great starter mic for your smartphone. Priced for less than $20, this wired lavalier mic will definitely take your audio quality up a notch.
Although not a professional mic, the Movo PM10 will provide an improved audio recording over the built-in mic inside your smartphone (especially for interviews).
---
Rode SmartLav+ Lapel Microphone
The Rode SmartLav+ can be used in the exact same manner as the Movo PM10. The difference is that the Rode SmartLav+ is simply a much better microphone. It records with broadcast quality output and is able to plug directly into your smartphone.
---
Samson Go Mic Wireless Lavalier Microphone
The Samson Go Wireless Lavalier Mic does the same thing as the Rode SmartLav+. But the Samson does it without wires. The Samson Go Mic provides high quality audio recordings without the hassle and danger of wires. 
---
Finally, something other than a lav mic. The Rode VideoMic ME is a directional microphone that cancels out sound coming from behind the mic. This is a great mic for everyday shooting. It is easy to mount to your smartphone and it greatly enhances the audio that is recorded with your video. 
---
Samson Go Mic Wireless Handheld Mic 
The Samson Go Mic Wireless Handheld Microphone offers a variety of advantages over a directional mic attached to your smartphone and over lavlier mics.
With a handheld mic you can interview multiple people or isolate sounds. It can also be passed around allowing multiple people a chance to be heard. And the best part -- no pesky cables or wires!
---
Wireless Vs. Wired Microphones
Why would you choose a wired mic over a wireless microphone? For one thing, PRICE.
Mics that connect directly to the camera with a wire are much less expensive, generally speaking, than a comparable wireless mic.
There are a lot of smartphone-ready wired lav mics under $20 that will give you improved audio.  
HOWEVER there is an issue with these wired mics. They have wires (cables) that can be tripped over, pulled out of the camera and limit the movement of the person wearing the mic and the position of the camera.
With a wireless mic, you can follow your interviewee around and conduct a walk and talk interview or simply position your subject in a better location.
So if you can afford it, a wireless mic for your smartphone is a great choice for maximum safety and flexibility. 
---
Lavalier vs Handheld Mics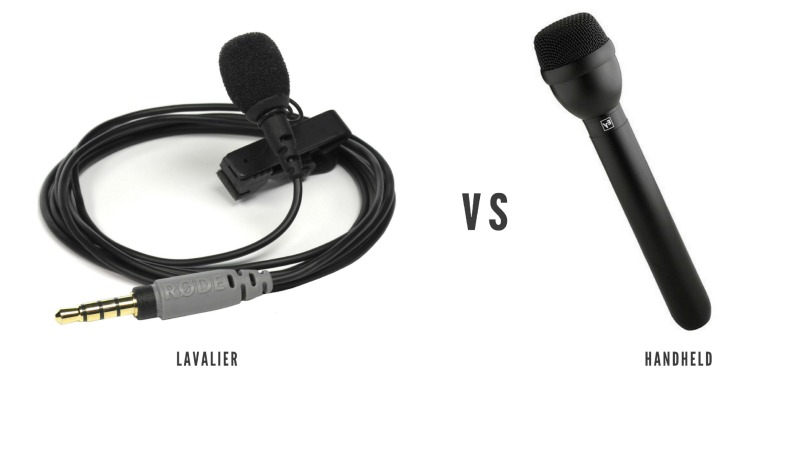 A great way to record better audio for your sit-down interviews is to use a lapel or  lavalier microphone. These mics are small and can clip onto the clothing of the person you are interviewing. 
However, if you are shooting on the go, a directional or handheld mic is a better choice.
---
A Note About External Audio Recorders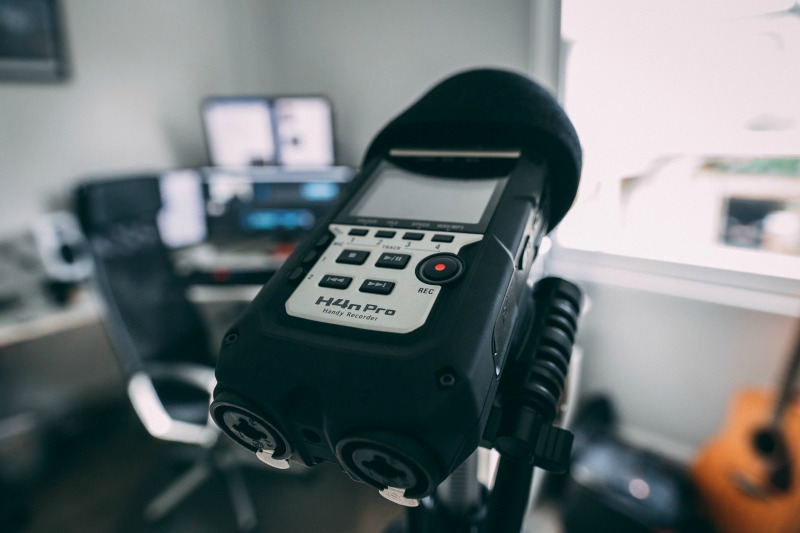 If you want true professional audio along with your smartphone footage, you'll want to consider using an external audio recorder which will record audio separate from your smartphone.
You can either use the external audio recorder by itself or attach a microphone to the recorder.
The only problem with this method is that recording audio separate from the footage creates some complication and hassle when you have to sync your smartphone video with your audio later in post production.

If this is a hassle you're willing to put up with for superior audio, then go for it!
The Zoom H6 and the Sennheiser EW122P G3 kit should give you all the excellent audio you will likely ever need.

Otherwise, to keep things simple and improve the sound quality for your smartphone at an affordable price, stick to a made-for-smartphone mics listed at the top of the page. 
---
---
Do YOU Shoot Video With Smartphone?
What experiences do you have shooting and recording audio with your smartphone? Let us know in the comment section below.
---
Recommended For You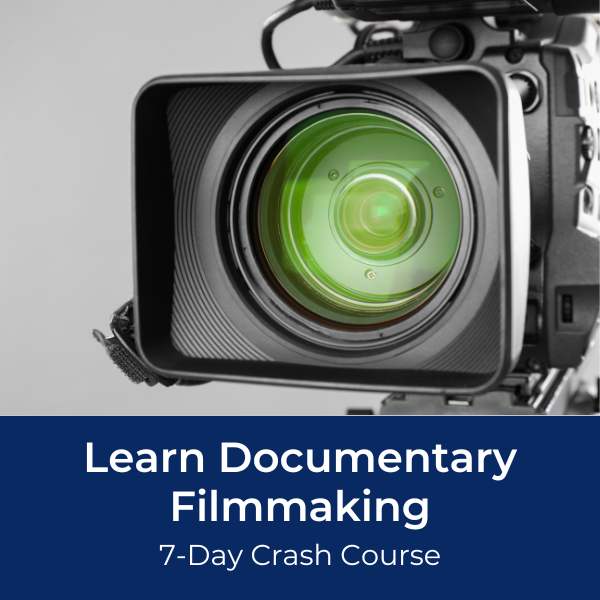 Ready To Make Your Dream Documentary?
Sign up for our exclusive 7-day crash course and learn step-by-step how to make a documentary from idea to completed movie!