Documentary Budget
Budget Templates, Budget Samples, 


Tutorials, Going Rates Table
---
A documentary budget is a key item you'll need if you're raising money for your film.
Do you know what to include in a doc film budget? Do you know the going rates for a documentary production crew and other costs involved in documentary filmmaking? Do you know how to organize a budget to reflect the true scope of your project? Do you know whether to give yourself a salary and what that salary should be?
Whether you are pitching your documentary project to foundations, businesses or individuals, you're going to need a budget that illustrates how much money you'll need to complete the project and a line-by-line itemization of every cost item. Each item needs to be accurate and realistic to the best of your knowledge.
Funders are often people in the business world and they can tell the difference between a realistic budget and a trumped-up one. So you've got to get it right the first time!
---
Documentary Budgeting System
If you're in need of budgeting help, you're in luck.
There is a superb in-depth Documentary Budgeting System created by an award-winning documentary team to help filmmakers just like you.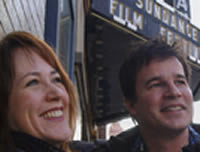 Jilann Spitzmiller and Hank Rogerson, aka Documentors, have been producing documentaries since 1985 through their production company Philomath Films.
Their most recent documentary, SHAKESPEARE BEHIND BARS, showcased at the prestigious Sundance Film Festival. Their documentaries have won dozens of awards including Audience Award at AFI Fest, Best of Show at BendFilm, and many Best Documentary Awards.
They have successfully raised hundreds of thousands of dollars for their projects (including 3 ITVS Grants) and they intimately understand the importance of a budget and exactly what to include.
When I contacted Jilann and Hank to learn more about their budgeting and documentary making tools, they had just wrapped up a six-week shoot in New Jersey for their latest documentary STILL DREAMING. I spoke with Jilann by phone shortly afterwards and she told me how much she loves teaching and helping other documentary filmmakers. In addition to making documentaries, both Jilann and Hank teach documentary filmmaking at their local university and they offer a robust collection of filmmaking tutorials on DocumentaryHowTo.com.
They have put together an incredibly detailed and thorough package of budgeting tools specifically designed for documentary projects. Even if you've done a documentary budget before, you are guaranteed to learn something new. 
---
Documentary Budgeting System 5-Parts
The entire 5-Part DocuMentors Documentary Budgeting System can be purchased together in one pack or separately as listed below. 

Documentary Budget System
5-Parts (full series) - $77.00
SAVE $70! 

Order Now from DocumentaryHowTo.com 

The System includes:

A concise, in-depth
3-part Video Budgeting Tutorial
(85 minutes).

An Easy Budget Template
for simple projects (short docs, promo videos, etc)

A Detailed Line Item Budget
for more complicated films (features, shooting overseas, etc..)

A Going Rates Table
, giving you a starting place on costs for virtually every line item in the detailed budget.

Actual Budget Samples
from award-winning films.
---
What You Will Learn:
How to create the most accurate budget for your film


How to come in under budget


Why and When you might need different versions of your budget, and How to create them


How to negotiate the best rates for equipment and crew


How to use the 2 included Templates for any project you might have


How to use the Going Rates Table for your particular production parameters


---
Documentary Budgeting Template *Easy*
This one-page budget template works great on smaller projects, such as a 10-minute promo video for a business or non-profit.

Budgeting Template *Easy*
- $7.95

Order Now from DocumentaryHowTo.com 
---
Documentary Budgeting Template *Detailed*
If you have a more complicated, long form or feature length documentary, this six page budget is the mack-daddy of budget templates. Everything you can think of is in here.

Budgeting Template *Detailed*
- $19.95

Order Now from DocumentaryHowTo.com
(and view a sample page) 
---
Documentary Going Rates Table
Ever wonder how much a director makes? Or how much YOU should make? This is a comprehensive 12-page rate sheet on everything from documentary crew rates to insurance to closed captioning to attorney fees.

Going Rates Table
- $37.00
Order Now from DocumentaryHowTo.com
(and view a sample page) 
---
There is no substitute for seeing a REAL documentary budget. This package contains actual samples from five different documentary films ranging from 10K to 545K.

Budget Sample Package
- $37.00
Order Now from DocumentaryHowTo.com 
---
Three Part Budgeting Tutorial (Video)
Go step-by-step through the budgeting process and learn exactly what to include and why to include it.

This 85-minute tutorial is packed full of fantastic information that will explain every line item in detail. Great for experienced filmmakers as well who need help refining their budgeting skills.
Three Part Budgeting Tutorial
(video webinar series)
- $47.00

Order Now from DocumentaryHowTo.com 
---
More Filmmaking Tips and Tools
SAVE $70!
By purchasing all five of the above budgeting items together as a package deal - Doc Budgeting System 5-Part Series, the cost is just $77 -- a savings of $70 which is nearly half off!
After reviewing each and every item and listening to the full tutorial, I can tell you that this is the real deal. Jilann is a natural teacher and very thorough in covering every detail of the budgeting process.
For more filmmaking tips and tools and to learn more about these budgeting items, visit Jilann and Hank over at DocumentaryHowTo.com. They've got tons of great tutorials and articles that can help you in your filmmaking journey. They're not only talented people, they genuinely care about your success as a filmmaker. You could also consider signing up for membership with DocuMentors for even more perks and insider info.
FREE Video:
How To Raise Money In 2 Weeks Or Less
And if you sign up for the DocuMentors e-newsletter, they'll send you a free video with some great tips on raising money for your documentary. Visit DocumentaryHowTo.com. 

---
Documentary Proposal
The budget is just one item in your documentary proposal package. In addition to the budget, you'll need a documentary treatment, a crew list, distribution plan and a list of any experts or partners who have come on board to help with the documentary. Learn more about Documentary Proposals. 
---
Related articles:
Return Home from Documentary Budget Template


---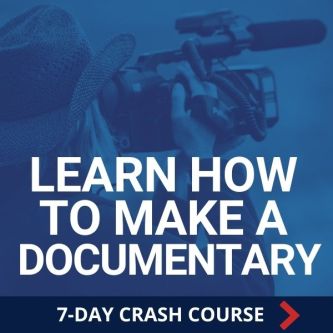 Ready To Make Your Dream Documentary?
Sign up for our exclusive 7-day crash course and learn step-by-step how to make a documentary from idea to completed film!