Video Editing Software Reviews
---
Video editing software is often the centerpiece of any filmmaking endeavor.  It's where the "magic" happens!
What video editing software are you using?  What are the pros and the cons?
Here's your chance to share your personal experiences with the filmmaking community. 
Ideas for your review:
Have you had a good or bad experience with a certain video editing software?


Got a top 3 list of best software?


Your pick for worst video editing software EVER?


Got a story to tell about a video editing software experience and how the software came through for you (or not)?


Favorite video editing software features?
Make it short or make it long. Let's hear what you've got to say about video editing software! 
Learn about the different types of video editing software.
---
Review Video Editing Software
Do you have experience with video editing software? Tell us what you like or don't like about it. Share now!
Other Video Editing Software Reviews
Click below to read other video editing software reviews...
VideoPad by NCH Video Editing Software Review Day 1

Today, I learned that the video editing software I planned on using to document a cross-country bike trip was not compatible with my Windows 7 Home Premium …
---

Return Home from Video Editing Software Reviews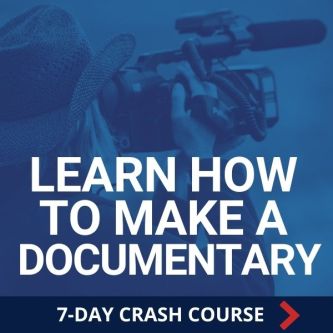 Ready To Make Your Dream Documentary?
Sign up for our exclusive 7-day crash course and learn step-by-step how to make a documentary from idea to completed film!