A Low-Budget Cinematic Camera Rig For Under $1,200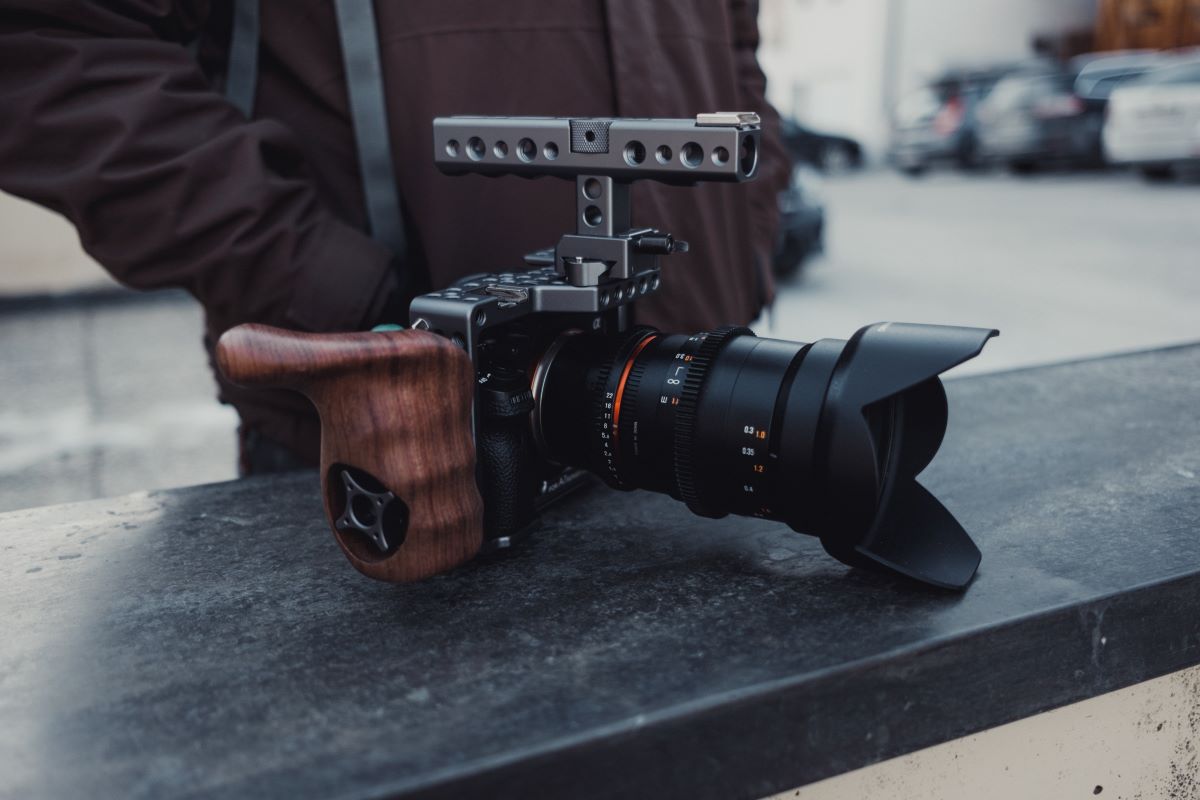 When you're just getting started as a filmmaker, the price of camera gear can be overwhelming.
With tech upgrades and yearly product releases, it's easy to feel like you need to go all out with the most expensive gear in order to shoot anything good.
But actually, some of the best filmmaking gear is more affordable than ever.
Here's a big tip: start shooting on a DSLR camera. Why?
Most DSLR cameras released in the last 5-10 years will give you VERY similar results.
And not only that. DSLR cameras can be rigged out for only about $1,200 dollars (or LESS if you buy used)!
For real!
Here's how to get a cinematic rig on a budget.
Thanks Jake M Media for this great tutorial!
Update: Since this video was produced, the price of the SL2 increased making this cinematic rig closer to $1200.
---

Camera - Canon SL2

Price: $750 (body only)

We love a Canon camera for its color profile. And the SL2 delivers the Canon standard!
Released in 2017 (yes, still perfectly acceptable in 2022), the SL2 is Canon's smallest DSLR camera. Its max resolution is 1920 x 1080 Full HD, and gives you the option of shooting at 24, 30 or 60 frames per second.
Beyond that, it also has Canon's dual pixel autofocus system, which is worth the price of the camera body alone.
The Canon SL2 is available new for around $750, or used for even less. A great price for an awesome camera!
If you want to be able to shoot at a higher resolution, that'll hike the price up a bit, but take a look at the Canon 90D if you're interested in 4K footage.
---

Microphone - BOYA by-MM1

Price: $30
Next up, your microphone.
This little BOYA by-MM1 shotgun microphone is one of the cheapest options on the market.
Still, it delivers standard audio output and is perfectly versatile.
Use it on your DSLR or your smartphone! It comes with a cord for both.
However, if you're able to snag a deal on the camera, consider also budgeting for a lavalier microphone.
Leave the ambient noise to the shotgun and record the important stuff with one of these affordable options:
BUDGET LAVALIER MICROPHONES
---

Lens - Canon 50mm f/1.8

Price: $125
This lens is a classic kit lens that performs pretty well. For only around $125, it's also a steal.
The aperture range will give you the cinematic blur you want and the 50 mm distance is ideal for handheld videography.
---

ND Filter - K&F Concept ND8-ND128
Price: $67
For the run-and-gun videographer, an ND filter is an essential piece of gear.
You might be thinking, "why is this plastic filter almost the same price as the lens?"
Here's why.
ND filters work like sunglasses for your lens.
When you're working in harsh daylight, it can be hard to control your exposure because of the light.
In other words, too much natural light limits how much you can adjust your aperture. Say goodbye to that bokeh look behind your interview.
An ND filter allows you to bypass this problem. So, it's worth the money.
---

Step Up Ring - Sensei

Price: $7
So, you've got a tiny lens but an 82 mm wide ND filter. How do you get them to fit?
It's called a step up ring, and you can find them for around $7-$15!
---

Camera Cage - CAMVATE
Price: $82
One downside of this specific DSLR camera is its lack of in-body stabilization.
But, you can get nice, stable shots without a fancy stabilizer.
Most budget-conscious filmmakers work with a camera cage before making the investment in a gimbal.
Cages have a few advantages, mainly, their low cost, durability, and ease of use.
Basically, they stabilize your camera by surrounding it in a box so it's easy to balance when filming handheld.

---

Tripod - many options!
Price: $100 and under
Lastly, all filmmakers need a trusty tripod. And luckily, there are some great options for under $100, bringing our final total to about $1200.
In the below video, get recommendations for the best low-budget tripods and learn what to look for when you're shopping.
And just like that, you've got a fully functional cinematic camera rig!
---
Filmmaking Resources & Courses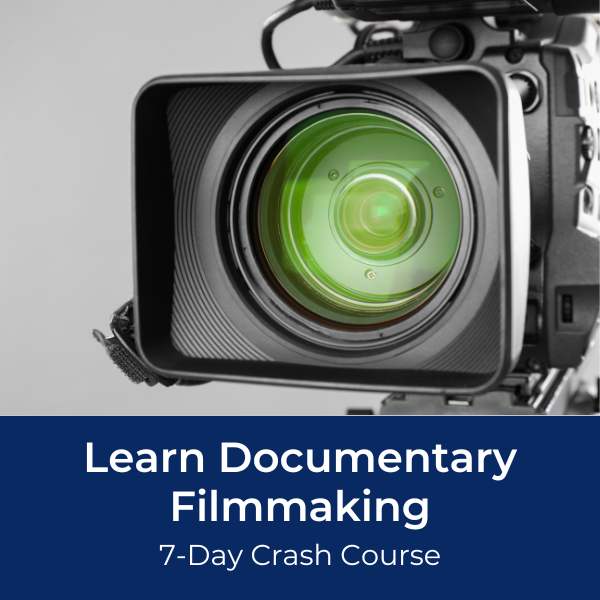 Ready To Make Your Dream Documentary?
Sign up for our exclusive 7-day crash course and learn step-by-step how to make a documentary from idea to completed movie!