2020 Oscar Nominations for Best Documentary

-THE 92nd ACADEMY AWARDS-
---
Winners announced! Watch the trailers for this year's Academy Award nominations for best documentary (feature and short subject). 

2020 Nominations for Best Documentary (Feature)
AMERICAN FACTORY - WINNER

Steven Bognar, Julia Reichert and Jeff Reichert

HONEYLAND
Ljubo Stefanov, Tamara Kotevska and Atanas Georgiev

THE CAVE
Feras Fayyad, Kirstine Barfod and Sigrid Dyekjær

THE EDGE OF DEMOCRACY
Petra Costa, Joanna Natasegara, Shane Boris and Tiago Pavan

FOR SAMA
Waad al-Kateab and Edward Watts

---
2020 Nominations for Best Documentary
(Short Subject)
LEARNING TO SKATEBOARD IN A WARZONE (IF YOU'RE A GIRL) - WINNER
Carol Dysinger and Elena Andreicheva
IN THE ABSENCE
Yi Seung-Jun and Gary Byung-Seok Kam

LIFE OVERTAKES ME
John Haptas and Kristine Samuelson

ST. LOUIS SUPERMAN
Smriti Mundhra and Sami Khan
WALK RUN CHA-CHA
Laura Nix and Colette Sandstedt

---
Information about the Oscars
The Academy Awards, officially known as The Oscars, are a set of awards given annually for excellence of cinematic achievements. The awards are organized and overseen by the Academy of Motion Picture Arts and Sciences. 
The 92nd annual Academy Awards was presented at the Dolby Theatre at Hollywood & Highland Center in Hollywood on Sunday Feb. 9, 2020.

---
How To Submit Your Documentary For an Academy Award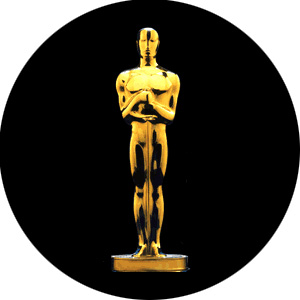 To submit your documentary, visit Oscars.org for the rules and guidelines:
oscars.org/oscars/rules-eligibility
---
Recommended For You
---