3 Ways To Shoot B-Roll
With Your Smartphone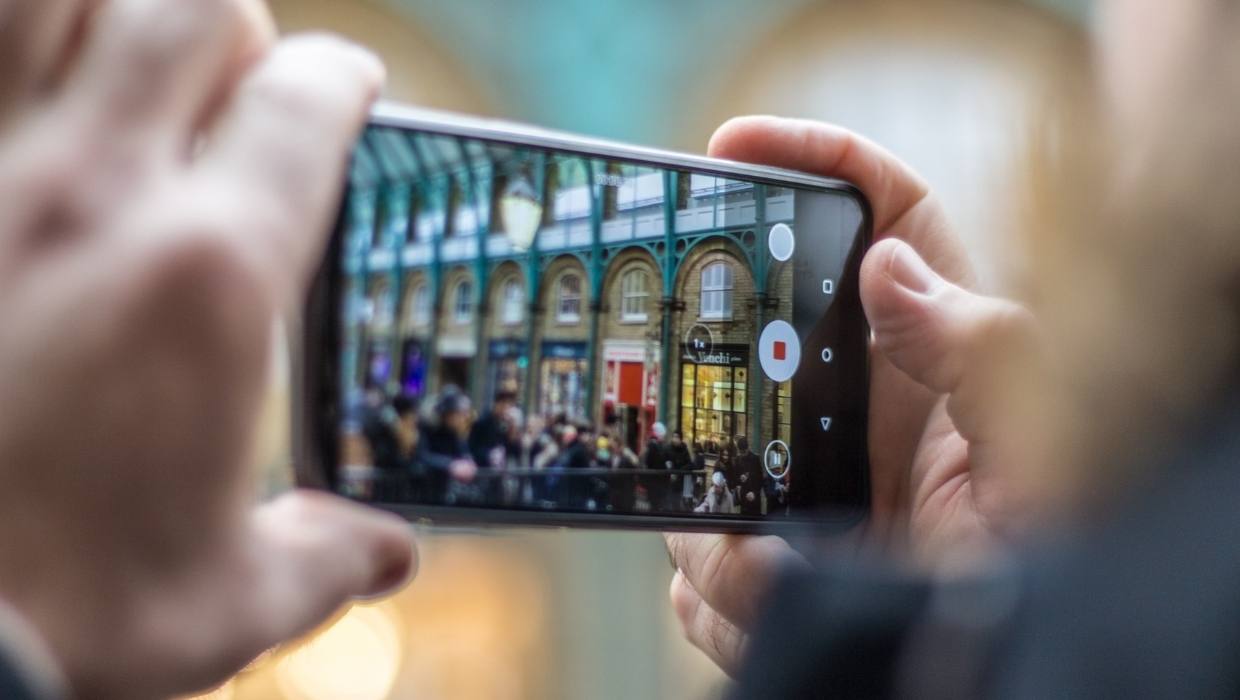 What Is B-Roll?
Learn How To Make A Documentary

B-roll footage gives your film substance and dimension. It can be a way to talk to your audience without saying anything. 
In documentaries, b-roll footage is often what's shown over the voice of someone speaking.
For example, if your documentary is about a football player, B-roll may consist of your subject playing and practicing football, driving to practice, shots of his home life or whatever footage is needed to support what is being driven by the A-roll footage (A-roll footage is what's driving the story such as the interview/voice/narration).
The manner in which you approach shooting B-roll footage gives you an opportunity to express how you feel about your film and the story you are telling. 
The video below from iPhoneographers walks you step by step in how to implement three different ways you can approach your B-roll footage depending on the type of video you are making.
3 Ways To Shoot B-Roll With Your Smartphone
1. News B-Roll
News footage is meant to display the facts. News B-roll is best approached with this in mind. There is not much room for personal expression on the part of the videographer.
A steady shot on a tripod pointed in the direction of your subject is enough. Unless the action dictates this is not the time to zoom in and out and pan up and down and left and right. 
But all creativity isn't lost with this approach. You still need to determine what B-roll footage you need and if given time, you want to set the camera up with light and background in mind.
2. Marketing B-Roll
Marketing B-roll is like news B-roll in that you don't want to overwhelm your viewer with lots of camera tricks. When shooting marketing B-roll take a news approach but add some additional creativity.
Rather than simply pointing and shooting, take some time to find a more colorful background or better lighting. Or position your camera in a more dramatic location that adds more detail to the foreground or background of your shot. 
Don't forget that whatever product or person or idea you are promoting is the star. You don't want people at the end of the video asking, "Who was the cameraman for your video? He was really good and tried a lot of things." This takes away from the point of the marketing video you are making.
3. Cinematic B-Roll
Ok. Now you can show off. Cinematic B-roll gives videographers the chance to show what they can do.
Slow-motion shots with dramatic lighting? Yes, you can do that if you are shooting cinematic B-roll.
Extreme close-ups and quick camera movements you thing? You can shoot that if you are shooting cinematic B-roll.
Want to put your smartphone gimbal to good use? Cinematic footage and smartphone gimbals go hand in hand.
Cinematic B-roll gives videographers a chance to really show the beauty or ugliness behind a story. Extra time can be given to the needs of the videographer if you are shooting cinematic B-roll. 
---
Smartphone Filmmaking Kits
---
Summary
There is a proper time for each of these approaches when shooting B-roll footage. If you are at an event and reporting what is going on, the NEWS approach is the way to go. 
If you are at an event and shooting video to promote the event or a story behind the event, the MARKETING approach to shooting B-roll may be what is needed.
If you are at an event and you need to express the beauty behind what is happening or if you filming a dramatic re-enactment for your film, the CINEMATIC style may be your best bet.
Knowing your story and how your smartphone B-roll is going to be used, should be the driving factor in what style you choose to shoot your B-roll footage.
---
Your Thoughts!
What kind of B-roll footage do you like to shoot? Which approach is best suited for your film? Share your thoughts below.
---
Are You A One Person Documentary Crew?
Recommended For You
Gear Kit For One-Man Documentary Film Crew with Bob Krist
Free Film, Video, Audio and Photos For Your Documentary
One Man Film Crew (Can I Make A Documentary By Myself?)
Get a Free Documentary Starter Kit
---
---
---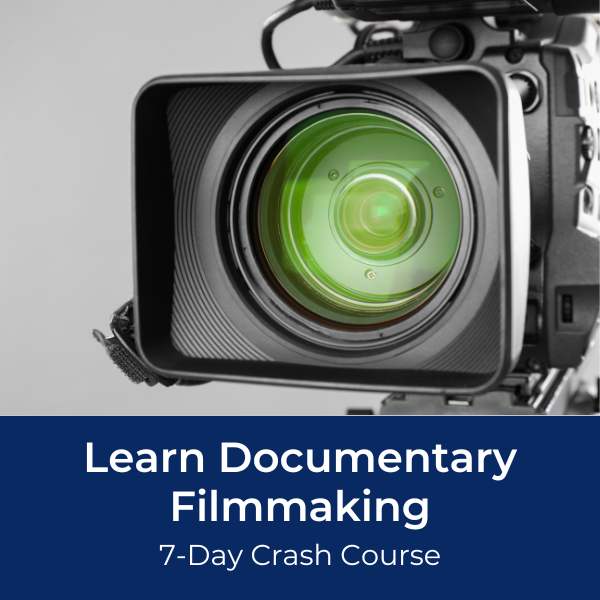 Ready To Make Your Dream Documentary?
Sign up for our exclusive 7-day crash course and learn step-by-step how to make a documentary from idea to completed movie!