What Is The Desktop Documentaries All-Access Pass?
Are you ready to start your documentary adventure with unlimited access to Desktop Documentaries' entire collection of courses, templates & trainings?
We created the Desktop Documentaries All-Access Pass for filmmakers like you to have a one-stop shop online learning experience that is 100-percent focused on helping you start, create and successfully distribute your documentary.
Interested in learning more? We've got you covered:


About The All-Access Pass
The All-Access Pass is the best single source for documentary learning, giving you unlimited access to our extensive library of courses, templates and resources.
All-Access Pass holders have full access to everything in our documentary learning center, including live Q&A's with instructors, Netflix & Distribution databases, downloadable PDFs & templates, step-by-step tutorials, audio & video recordings, case studies and more! 
Who Is The All-Access Pass For?
The All-Access Pass is for anyone looking to invest in their documentary filmmaking learning.
Newbie Filmmakers. We serve first-time filmmakers who are just getting started.


Advanced Filmmakers. We help professional and advanced filmmakers who are looking to take their craft to the next level.


What's Included In The All-Access Pass?
The All-Access Pass gives you unlimited access to the entire Desktop Documentaries Learning Center.
You can attend live Q&A webinars, watch on-demand courses, download educational material, search our Netflix & film distribution databases and more.

See everything the All-Access Pass has to offer below:


How Desktop Documentaries Can Help You
Our All-Access Pass gives you unlimited access to: 
Professional-level online courses with training across all areas of the documentary filmmaking process, with courses for both newbies and intermediate skill levels.


Live Q&A's with Instructors. We work with Oscar and award-winning filmmakers who will personally guide you through the course content.


Netflix and Distribution Databases. You get access to two interactive databases containing 1000+ listings of Netflix producers, film buyers and sales agents. 


Downloadable Assets. PDFs, Templates, Script Samples, Pitch Decks, Check-Lists, Reports, Deliverables, Legal Contracts and many other assets to help you during the various stages of production.


50+ Documentary Case Studies - Get inside strategies & data from more than fifty award-winning documentaries, unscripted & reality series projects.


Access to ALL recorded webinars & trainings - If you miss any of the live Q&As or trainings, get instant access to all recordings located inside the instructor's classes.


Legal Advice and Live Legal Q&A's - This item ALONE is worth the cost of the All-Access Pass! Get a chance to ask a top Entertainmnet Attorney YOUR legal questions live.


Our next-generation Learning Platform so you can easily manage and navigate your personal training.

Whether you're just starting out, expanding your filmmaking skills, or simply want to feel more confident making documentaries, the Desktop Documentaries All-Access Pass will help you reach your filmmaking goals. 


---
Documentary Courses & Templates:
---
---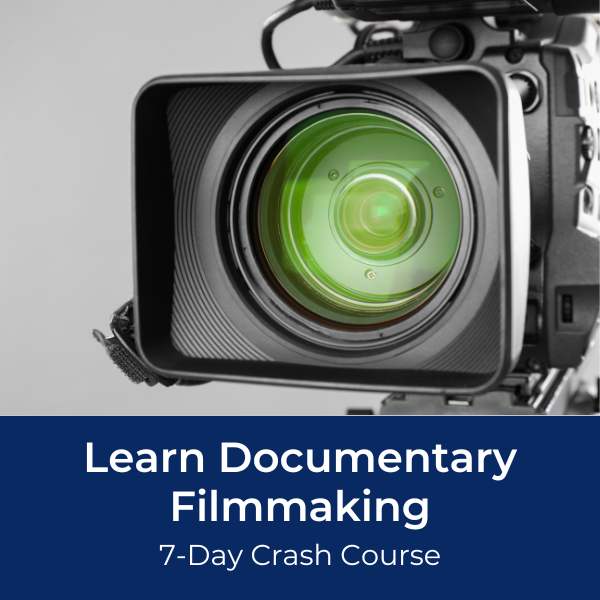 Ready To Make Your Dream Documentary?
Sign up for our exclusive 7-day crash course and learn step-by-step how to make a documentary from idea to completed movie!