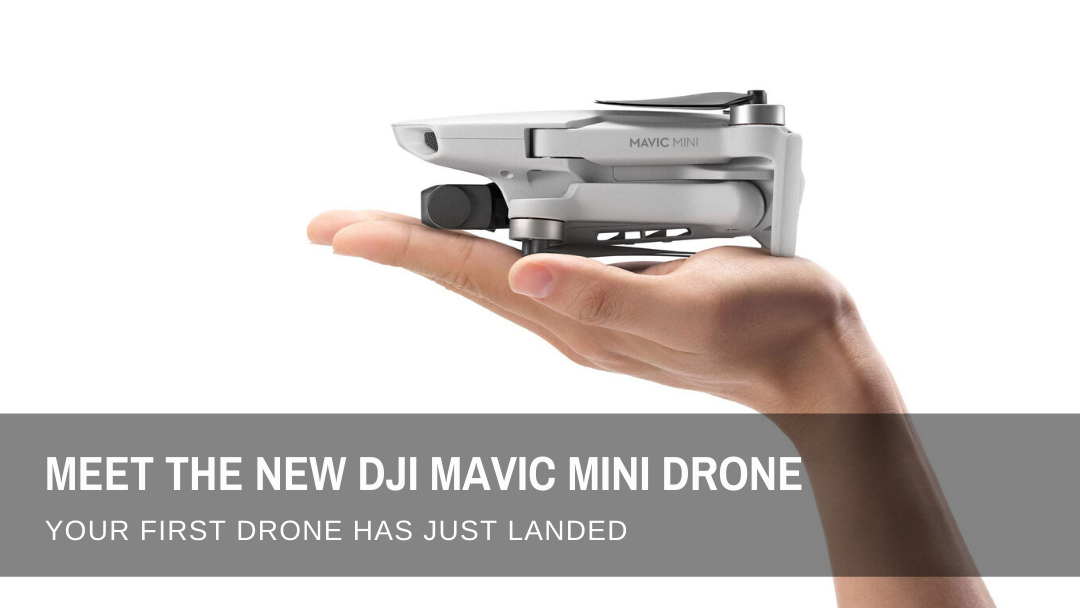 Meet the New DJI Mavic Mini

Published: November 2019
Learn How To Make A Documentary
There's a lot to be said about the new DJI Mavic Mini. It fits in your hand. Costs under $500. And, because it weighs only 249 grams, it does not require a government permit.
The FCC (US) requires registration if your drone is 250 grams or more. With the battery included, the Mavic Mini comes in 1 gram shy of the government's radar.
What To Know About The Mavic Mini
1. No Government Interference
Drones are filling our skies and regulations are definitely needed to ensure big drones don't cause mayhem and that people know how to handle these flying rocks. The Mavic Mini is teeny tiny (coming in at 249 grams) and the US government only tracks drones that weigh over 250 grams.


2. Small And Light
Again, we reference the size and weight of the Mavic Mini. But this time to show how portable it is. Folded into its sleeping position the Mavic Mini fits in the palm of your hand. Imagine, you can take this drone everywhere you go. You can get about 30 minutes of flight time on a single battery charge.


3. Affordable
Affordable has different definitions, to be sure. But the Mavic Mini is well-priced in the drone world. Offering a great intro to the world of flying cameras, the Mavic Mini may be a gateway drone for a lot of first time flyers.


4. Easy To Use
One thing that keeps those interested in getting a drone is the learning curve that goes with the fun that can be had. An inexperienced flyer can cause harm if he panics or misdirects his drone. The Mavic Mini can cause harm too. But not nearly as much. This will likely make it a fun experience for those not used to flying drones. The makers of the Mavic Mini know first timers will be using it and have made flying the Mavic Mini very easy. 
5. Good Video. Not GREAT Video.
Alright, something had to give and this is where it is. So much is great and impressive about the Mavic Mini but you won't get 4K video from its camera. 2.7K at 30 fps and 40 Mbps is what the Mavic Mini offers. Later versions will likely have an improved camera. That said, the camera brings back good and very useable footage. If you're not used to shooting in 4K this may not even matter to you.
Other Articles You May Enjoy
Are You A One Person Documentary Crew?
Recommended For You
Gear Kit For One-Man Documentary Film Crew with Bob Krist
Free Film, Video, Audio and Photos For Your Documentary
Get a Free Documentary Starter Kit
---
Top Smartphones For Filmmaking
---
Smartphone Filmmaking Kits
---
---
---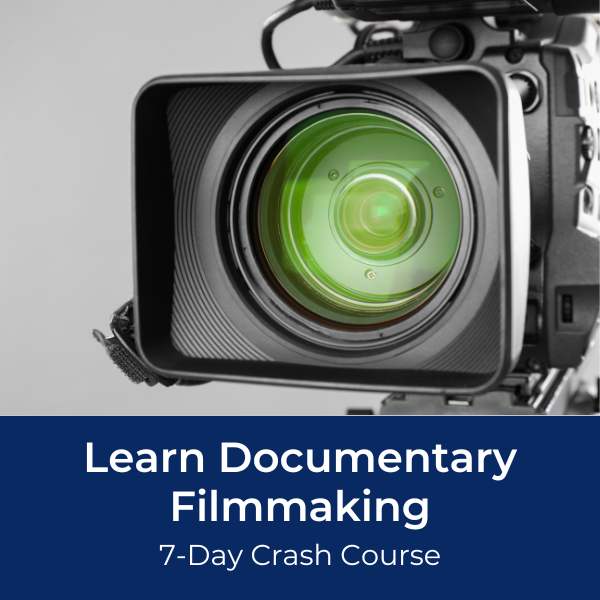 Ready To Make Your Dream Documentary?
Sign up for our exclusive 7-day crash course and learn step-by-step how to make a documentary from idea to completed movie!