Documentary Channel Announces
Best of Doc 2011 Sweepstakes
---
Every night in December, the Documentary Channel will air the best documentary premieres of 2011. And YOU have a chance to win some prizes when you watch and vote for your favorites.
The documentary series kicks off December 1st at 8pm EST with Oscar nominee "Operation Homecoming." A total of 31 films will air throughout December, with one film showing every night at 8pm. It's a stellar selection of Academy Award nominated documentaries, film festival favorites and other noteworthy documentaries from 2011.
A special online sweepstakes gives the general public (US citizens only) a chance to vote for Documentary Channel's 2011 Audience Award. If you participate, you can potentially win a variety of prizes including iPads, Sony Camcorders and more.
Here's the page to vote: VOTING HAS ENDED.
---
How Can I Watch?
The Documentary Channel is only available through select cable outlets or satellite television. 
---
Best of Doc 2011 Lineup
Here's the line up of documentaries that will be airing as part of the Documentary Channel's exclusive 2011 "Best of DOC" programming line up (all airing at 8 p.m. ET/PT):
Thursday, December 1 "Operation Homecoming"
Friday, December 2 "Honeyboy and the History of the Blues"
Saturday, December 3 "The Story of the Weeping Camel"
Sunday, December 4 "Eat the Sun"
Monday, December 5 "King Crawfish"
Tuesday, December 6 "The Anatomy of Hate: A Dialogue to Hope"
Wednesday, December 7 "The Chair"
Thursday, December 8 "John Lee Hooker: That's My Story"
Friday, December 9 "Autumn Gold"
Saturday, December 10 "A Good Man"
Sunday, December 11 "Prosecutor"
Monday, December 12 "The Last Days of Shishmaref"
Tuesday, December 13 "The Secret to a Happy Ending"
Wednesday, December 14 "Tell Them Who You Are"
Thursday, December 15 "For the Love of Movies: The Story of American Film Criticism"
Friday, December 16 "Full Disclosure"
Saturday, December 17 "Ghost Bird"
Sunday, December 18 "Gathering Remnants"
Monday, December 19 "Sing: The Hotel Café Tour"
Tuesday, December 20 "October Country"
Wednesday, December 21 "Burzynski: Cancer is a Serious Business"
Thursday, December 22 "Against the Tide"
Friday, December 23 "Kurt Cobain: About a Son"
Saturday, December 24 "Puppet"
Sunday, December 25 "Space Tourists"
Monday, December 26 "Crisis: Behind a Presidential Commitment"
Tuesday, December 27 "Beah: A Black Woman Speaks"
Wednesday, December 28 "Killer at Large"
Thursday, December 29 "Trimpin: The Sound of Invention"
Friday, December 30 "Virtual JFK: Vietnam if Kennedy Had Lived"
Saturday, December 31 "Plagues and Pleasures on the Salton Sea"
---
Other Articles You May Enjoy:
---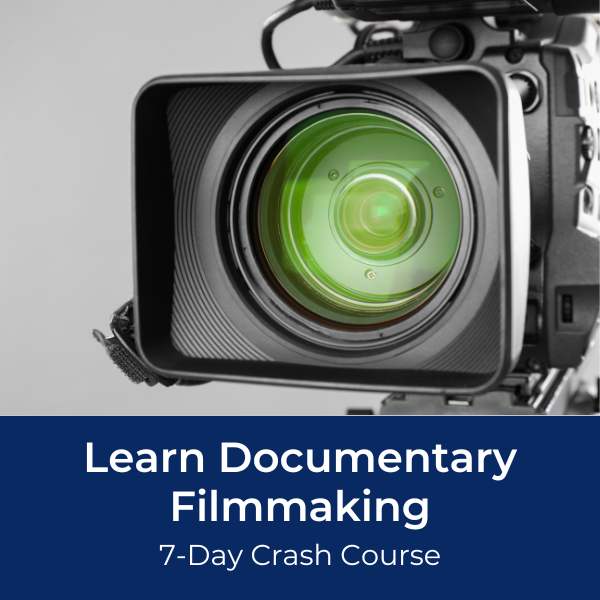 Ready To Make Your Dream Documentary?
Sign up for our exclusive 7-day crash course and learn step-by-step how to make a documentary from idea to completed movie!