10 Helpful Hints For Writing A Cash-Winning Documentary Grant Proposal

| | |
| --- | --- |
| | Guest Post by: Hank Rogerson, Filmmaker/Instructor |

Are you ready to raise some serious cash for your documentary?
Here are 10 helpful tips for writing a successful money-winning documentary grant proposal.

See Related: Documentary Pitch Deck / Proposal Template Pack

HINT #1. STRONG LOGLINE
Loglines need to be short and to the point, fitting the key elements of your story into 2-3 sentences. (You won't be able to fit in all the key characters, plot points or issues, even though you may want to.)
A great way to think about your Logline is this:
With your Logline, you want to sell the story, not tell the story.


HINT #2. CATALYST IS A MUST
If you didn't get the Catalyst (aka Inciting Incident, aka the starting moment of your story), don't worry, all is not lost! You can get interviews about it, look for news stories or home videos about it, finds ways to re-create it through live action or animation, and so forth.
Your creativity will save the day!
You can then write into your proposal how you will have your catalyst presented in your story.


HINT #3. INCLUDE DYNAMIC CHARACTERS, ACTION & STORY
Action comes from Character and Action creates Story. 
You need interesting and dynamic Characters, who create Action and Events in your Story. (You've also got to be there to capture it – you don't want to have your characters only recounting things if you can help it.) Action will create your Story. Dynamic action creates a dynamic story.
 

HINT #4. CANDID
Visit Candid (formerly the Foundation Center) to identify funders for your project, either online, or use the library subscription at a large library near you. You'll need key words to get started. A reference librarian can help you learn the process of searching the database of thousands of foundations. This can be tedious, but it can also be a goldmine. 
HINT #5. "DATE" YOUR FUNDER
Find those funders who will "get you" right away, and go to them for money first. Don't waste your time with ones who don't seem like a great fit.
Look for factors such as funding sweet spots, geographical limits, past grant recipients, and most of all – make sure your project aligns with the foundation's current mission and initiatives.


HINT #6. REVISIT PAST FUNDERS
Go back to former funders once you reach another stage on your project, such as when you go from finishing production into editing.
Funders like to see that their money they have given you has 'paid off', and since they know all about your project already, they might feel good about giving you additional funds. Fingers crossed!
Make sure to articulate how their funding specifically moved your project forward.


HINT #7. USE WORD OR GOOGLE DOC
Always work in a Word or Google document (or anything similar) when you are drafting your proposal. Do not work directly in the online Non-Fiction Core Application, or in any online application.
When you're finished with your draft, just cut and paste each section of your proposal from your Word or Google doc into the online application. This way you do not lose any hard work to internet glitches and so forth! And you don't lose any hair either!


HINT #8. MATCH YOUR PRODUCTION SCHEDULE WITH FUNDING
Make sure to align your production schedule with a funder's disbursement schedule. In other words, if the funder gives money for production or shooting, and they take 6 months to make final decisions, make sure that in 6 months you will still be in production.
If you only have 4 more months of planned production and then you're done shooting, the funder will likely not give you money, since your timeline doesn't match up with their disbursement. Avoid this little oversight and costly mistake!


HINT #9. OVER-BUDGET
The total amount of money you plan to raise for your project, as outlined in your Fundraising Strategy section of your application, should equal more than your total documentary budget, because it's highly unlikely that all pending proposals will get awarded. It could happen, but just in case, you should always pad the amount you plan to raise to be above your total budget. Funders expect this.
HINT #10. FIND EXPERIENCED MENTORS
Get help from those more experienced than you. This will make your project and proposal all the better.
Even after 30+ years of documentary filmmaking, I am always asking for advice at all stages of my projects to get an outside perspective. Get help with your writing on your proposals, advice from a distribution strategist or a PMD (Producer of Marketing & Distribution), and it's always good to get feedback from other filmmakers.
Help is out there!

---
About The Author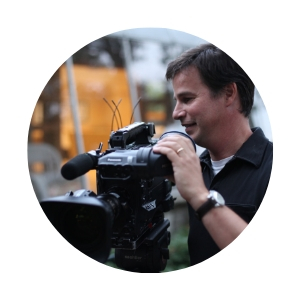 Hank Rogerson is an award-winning documentary filmmaker with credits including SHAKESPEARE BEHIND BARS, which had its world premiere at the Sundance Film Festival, picked up 11 awards on the festival circuit, and was broadcast worldwide. He produced and directed HOMELAND and CIRCLE OF STORIES for National PBS.
He is the co-founder of DocuMentors and is a former professor of filmmaking at Santa Fe University of Art and Design. Hank's latest feature documentary STILL DREAMING premiered at DOCNYC and debuted nationally on PBS.
Hank has worked on a range of documentary projects—from feature docs to interactive non-fiction, from TV episodic doc shows to branded doc content. He has worked with such clients as PBS, BBC, Sundance and Discovery, and his films have twice premiered at Sundance, and been shown the world over.  
Hank is the instructor/co-creator of the Documentary Pitck Deck / Proposal Template Pack.
---
---
Other Articles You May Enjoy
---
Documentary Resources
Documentary Pitch Deck / Proposal Template Pack
Documentary Budget Template Pack (Bundle)

Documentary Fundraising Tool Kit