Desktop Documentaries Student Qualifies for the 2023 Oscars!
(In THREE Categories)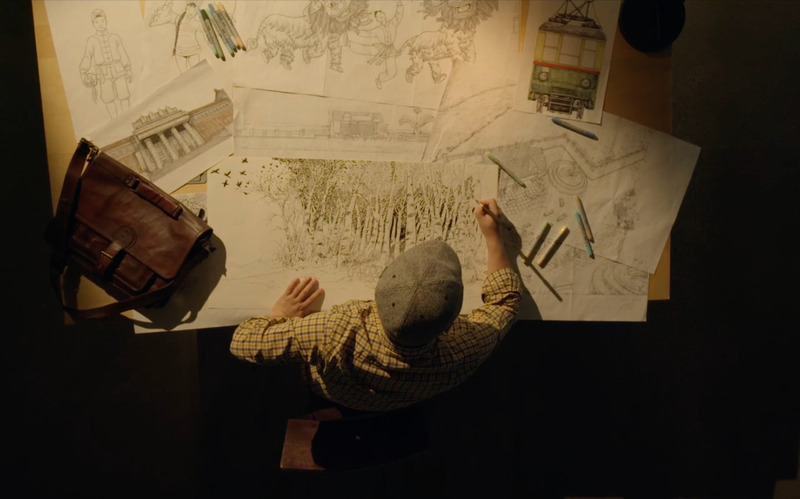 Jason Loftus' ETERNAL SPRING (長春) qualifies for the 95th Academy Awards
Published: Nov. 27, 2022
Excited to announce another Desktop Documentaries success story.
Last week we announced that Desktop Documentaries member Dominic Streeter sold his documentary to Netflix and THIS week another success story.
We've just learned that a Canadian filmmaker inside the Desktop Documentaries community has qualified for the 2023 Oscars in THREE categories: Best Documentary Feature, Best Animated Feature and International Best Feature. 
Jason Loftus' animated documentary ETERNAL SPRING (長春) has won 13 festival honours (7 jury and 6 audience awards), including the HOT DOCS Audience Award when it screened at the Hot Docs Canadian International Documentary Festival.
The film's director, Jason Loftus, is currently enrolled in several Desktop Documentaries Courses and was also mentored by Desktop Documentaries instructor Daniel Raim, an Oscar-Nominated filmmaker based in Los Angeles.
Combining present-day footage with 3D animation, Jason's 86-minute ETERNAL SPRING (長春) documentary tells the story of Chinese activists' takeover of a state television station. 
It's the first Canadian film to qualify for the Academy Awards in 3 categories at one time.
The film is produced by Lofty Sky Entertainment and the international sales agent is Sideways Film. 
Oscar nominations will be announced in January 24, 2023 and we'll be pulling for Jason, his team and the ETERNAL SPRING documentary.
Congrats to all involved!
Eternal Spring (長春) TRAILER
Learn More
Visit Lofty Sky Entertainment for more details at https://loftysky.com/


---
YOUR Documentary Success Story
Have you had success with YOUR documentary? We want to hear about it!
Click here and share the details: Submit Your Documentary Success Story
And please also make sure to introduce yourself and sign the Desktop Documentaries Guest Book.


---
Documentary Resources
Ready To Make Your Dream Documentary?
Sign up for our exclusive 7-day crash course and learn step-by-step how to make a documentary from idea to completed movie!