How To Choose Your Next Documentary Idea

"Good Stories Are As Close As Your Nose"
---
Guest Post By: Mike Raab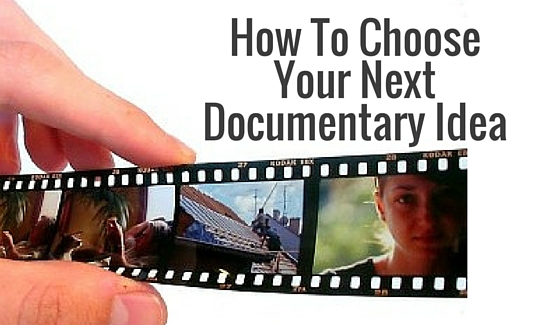 I have never had to look for a story to tell. They always present themselves to me. Why?  Because I recognize them when they do. My latest documentary, "The Disappearing Church," is a prime example of the story finding me, instead of the other way around.
I have lived in Burgaw, North Carolina, since 1991. The city of Wilmington is 30 minutes south of Burgaw.
For 23 years I would take either Interstate 40 or Route 117 south to Wilmington. One day a friend of mine who works in the area, suggested I take the road past where he works. Told me it was a shortcut to 117 and would save a few minutes. I did and it took me through a rural farm area and a small village called St. Helena. There, in St. Helena, was this strange-looking church in the middle of a field. 

I soon used this shortcut on a regular basis and every time I passed this church, the lawn was always freshly cut but there were never any cars there.  I decided to ask the person who knew everything about this region, the Pender County Librarian, Mike Taylor. And he told me some fascinating history.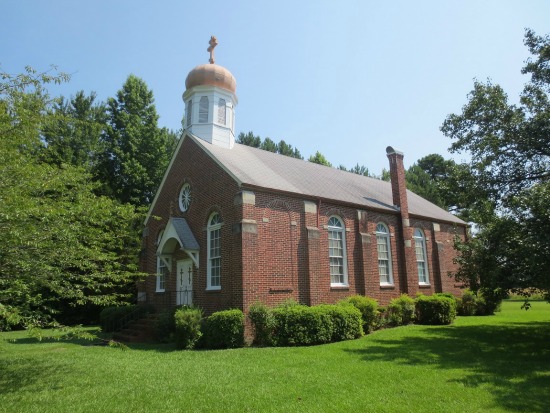 Peter and Paul Russian Orthodox Church (St. Helena, North Carolina)

It was a Russian Orthodox church built in 1932 and there were but three of the faithful members remaining.  Every Sunday they held mass, without fail, at exactly 10 a.m., by playing a CD of a mass they had recorded in 1975.  That's when the wow factor kicked in for me. I knew I had something worth saving here.

Bottom line: You don't necessarily have to travel to do a documentary, you can just open your eyes to where you are at. 
Another example, I did a documentary about the town I live in, Burgaw. With a population of only 3,700, it has had over 30 movies and television shows shot on location at the Pender County Courthouse in a span of 30 years. Every store facing the Courthouse had a story about different movies filmed there, had photos of the shooting and stories behind each one. This is what prompted me to make "Hometown Hollywood", a short documentary about the most famous filming location you've never heard of.

My next tentative documentary is about a local dancing school, called the Cripple Creek Cloggers. They have participated in national competitions, danced everywhere from Washington D.C. to Disneyworld and all points in between. And clogging didn't start in Appalachia, it originated from the other side of the Atlantic. I learned this over coffee in a local shop.  The story found me, not the other way around.


---
About The Author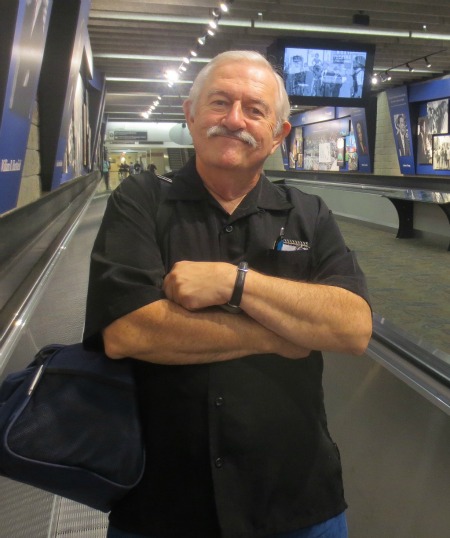 Mike Raab in Atlanta
Mike Raab has produced several dozen videos and documentaries over the past 15 years, getting serious when video equipment starting going up in quality and down in price. He's been a musician all his life, and an LP his band The Jelly Bean Bandits recorded on Mainstream Records in 1968 is still selling today.
Mike asks two questions when selecting a documentary topic: "Is this a good story that other people will want to watch?" and "Can I do justice to this story if it is." Mike does everything except the final editing, which he does with good friend Patrick Ogelvie.
---
Let Mike know your thoughts on his article below.
Join in and write your own page!  It's easy to do.  How?  
Simply click here to return to Write An Article.

---
Filmmaking Tools Quick Links
---
Other Articles You May Enjoy
---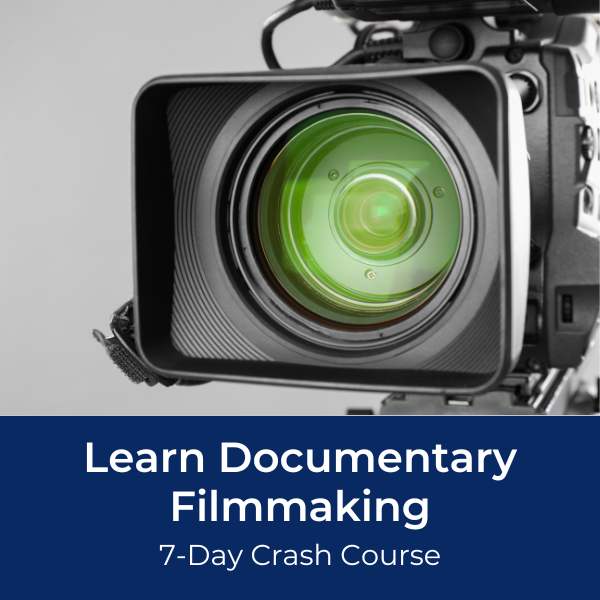 Ready To Make Your Dream Documentary?
Sign up for our exclusive 7-day crash course and learn step-by-step how to make a documentary from idea to completed movie!