How To Shoot Cinematic Video With Your Smartphone
5 Tips to Improve Your Smartphone Video Output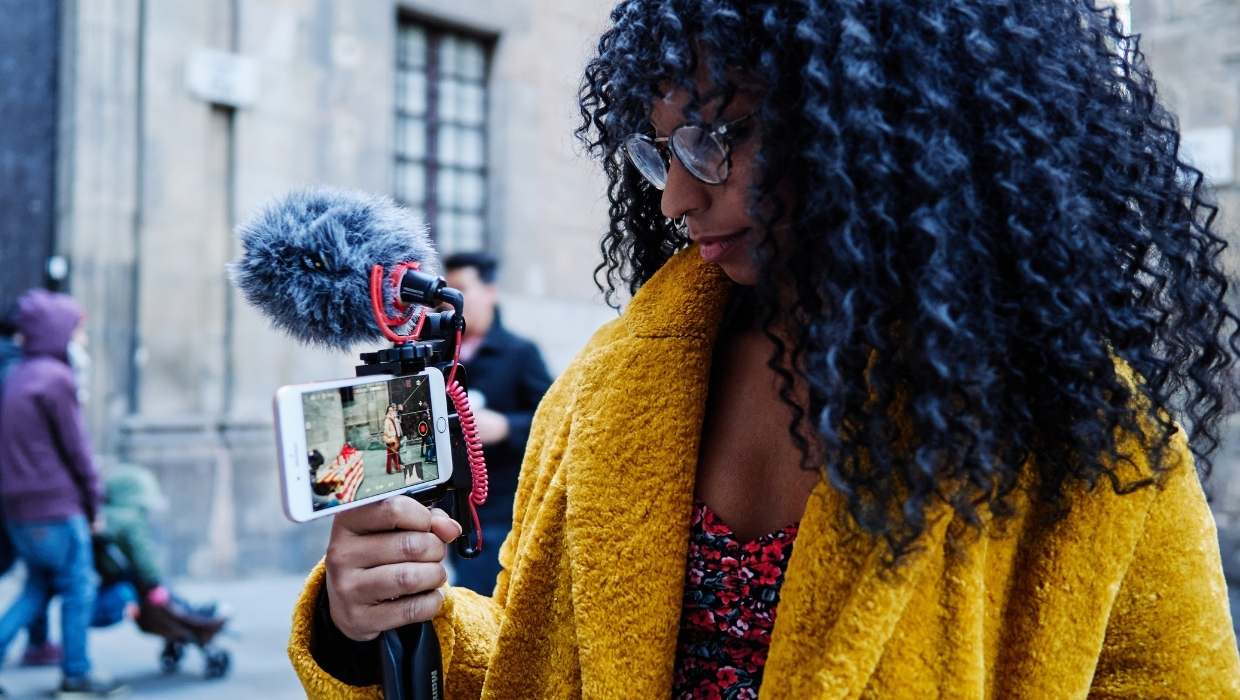 Learn How To Make A Documentary

As you shoot new footage for your documentary, an important thing to consider is your b-roll footage and more importantly, how your b-roll footage will look. 
B-roll footage is simply the additional footage needed to complete your film's narrative.
You can simply point you camera at the game and hit the record button on your smartphone to document the visual aspects of your film's narrative...
Or you can take a more stylistic approach that helps to immerse your viewer into a visual narrative that compliments, enhances, and advances your story.
In other words, you can shoot cinematically.
Remember, it really is not about your camera. Every camera has limitations. You can be a great shooter no matter what camera you find yourself using.
Some elements that cinematographers need to consider before venturing out to gather footage: composition, color, type of film, camera, lenses, costumes, set design, hair and make up, filters, editing, effects, and music.
Filmmaker Gab Scanu understands the value of achieving cinematic looks no matter what budget you are working under.
Here are Gab's five tips to help you get a cinematic look to your film's b-roll:
5 Tips for Better Mobile Footage
1. Camera Settings
There are only a handful of settings to worry about to help you get more cinematic footage from your smartphone.
First, make sure you are shooting in your camera's highest resolution. This will give you the best image your camera can produce.
Secondly, shoot in a frame rate higher than 24.
60 frames per second will give you the lead-way you will need in editing to produce a slow motion effect. Slow motion helps to give the viewer the idea that your footage is epic.
Third, set your exposure and then lock it. Filming with your exposure set to auto will result in distracting fluctuations and changes in the exposure of your video. The same may be true for you with your camera's auto-focus.
Sometimes it will be necessary to lock in your focus to avoid your camera losing focus and getting stuck searching for focus.
2. Movement
Movement is essential for making your film look more cinematic.
You can move closer or farther from your subject or move from side to side. Of course there is up and down as well. Above all else make sure your moves are smooth.
Move as though you were dancing with the camera.
Using a gimbal or other accessories that help you get a better grip on your camera will be useful as well.
3. Include A Subject
It may sound overly simple, but don't just shoot empty rooms or landscapes.
Viewers want to feel as though as story is being laid out before them.
Keeping your attention on your subject(s) will not only help keep you focused and moving your story forward it will make things much more interesting for your viewers.


4. Focal Lengths
This is an important aspect for all video shooters to know. You need to shoot with a variety of focal lengths.
This gives you much more latitude and options in editing and it gives your viewers a more textured video.
Shoot wide, medium and tight shots to cover different aspects of your surroundings when shooting in the field.
If your smartphone comes with multiple lenses use all of them equally to give you more options when editing footage from the field.
5. Color Grade
How you edit your film for color is another way to create a more cinematic look with your smartphone video. Luckily, there are many filters you can easily apply to your footage to create mood and atmosphere.
While it is tempting to add lots of color and contrast to your videos that is exactly what you do not want to do if you are trying to achieve a more cinematic feel to your film's footage.
A simple editing trick to get a more cinematic look is to desaturate and lower the contrast of your footage.
Having a consistent white balance is another pro-level tip to increase the cinematic feel of your footage.
Does Your B-Roll Sizzle?
Have you created an epic b-roll sizzle reel? Show us your stuff in the comments below.
Got questions or b-roll ideas? Let us know below.
---
---
Recommended For You
Gear Kit For One-Man Documentary Film Crew with Bob Krist
Free Film, Video, Audio and Photos For Your Documentary
One Man Film Crew (Can I Make A Documentary By Myself?)
Get a Free Documentary Starter Kit
---
Smartphone Filmmaking Kits
---
---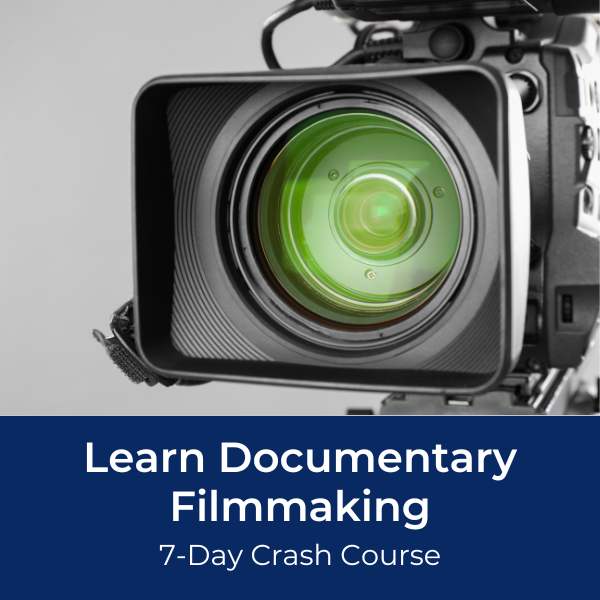 Ready To Make Your Dream Documentary?
Sign up for our exclusive 7-day crash course and learn step-by-step how to make a documentary from idea to completed movie!