3 Key Features of a Documentary
What THREE Things Every Documentary Has In Common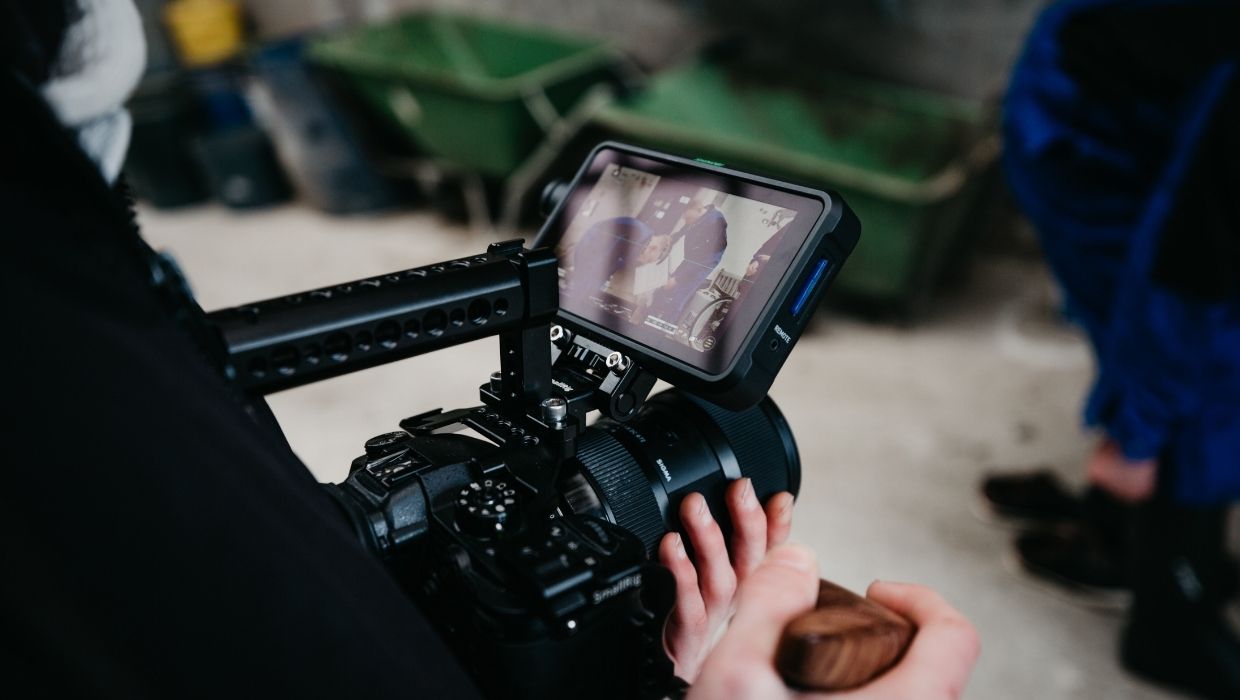 What is a documentary? It's not easy to agree on the definition of a documentary film.

But ask filmmakers about how they made their documentary, and you'll be able to detect a few common features.
In the below interview with Film Courage, award-winning documentary filmmaker Peter Nicks breaks down his experience making The Force. 
In the process, he discusses three key features of any documentary.
Knowing these principles will help you identify good practice and stay true to the trade.
---
KEY FEATURES OF A DOCUMENTARY
#1 - Documentaries focus on real people and real stories

The number one feature of a documentary film is access to a true story.
You can't write a non-fiction story - you can only document it! And in order to document it, you have to have access to the whole picture.
A documentary filmmaker does not just parachute in, parachute out, find the most dramatic moments of a story and exploit them. Nor do they distort the reality of the context, use scripts, or actors. 
Nicks spent three years filming The Force, which follows a police department forced to reform after a civil rights crisis.
According to Nicks, three years was the minimum time he would spend with this story in order to achieve a true portrait of the situation.
Because the only way that you can tell a non-fiction story is by spending time in the setting, with your eyes and ears on real characters, in-person or through archival means.
| | |
| --- | --- |
| | Q: How do you get access to characters as a documentary filmmaker? |
| | Nicks recommends building support around the periphery of the story, institution, or person you want to document.  |
| | | |
| --- | --- | --- |
| | Nurture relationships with people who understand exactly what you're trying to do, and who support that narrative. When the time comes to make that "ask" to film, those people can come back and say "we know this person and what they're about." | |
Learn How To Make A Documentary
---
KEY FEATURES OF A DOCUMENTARY
#2 - Documentaries present the truth (according to the director)

Documentaries are a window into the truth of the subject matter. 
At the same time, everybody looks out at the world from a different window. Documentary directors are no different.
Nicks's way of approaching the subject matter was with the simple question: "What is it like to be a cop in Oakland?"
The way Nicks looked for the answer to that question was by doing daily rounds with the cops, through the good and the bad. 
The story that Nicks presents is therefore shaped by this approach. But another filmmaker might capture a different story, led by a different question. 
In this way, documentaries undoubtedly reflect the perspective of the director, but never at the expense of the truth.
Trailer for Peter Nicks's documentary The Force
In addition, documentary filmmakers will always have their personal reasons for making a film. Nicks, for example, was motivated to make The Force for a few reasons. In this interview, he names:
A lack of "deep dives" into American police departments
His personal experience within the criminal justice system
Having grown up during the civil rights movement
A director's personal experience with the subject matter may be completely different from someone else's. Nicks, for example, recognized that he had a more positive experience with the police than most.
So, for Nicks, his challenge as a director was to:
"thread the needle through diverse (positive and negative) realities, while also holding respect for the subject matter to present itself as it TRULY is."
In general, the second main feature of a documentary is that it is truthful, and that it strikes a balanced portrayal of its subject. 
---
KEY FEATURES OF A DOCUMENTARY
#3 - Production methods are minimalist and natural

A third key feature of documentaries is that they use simple production methods.
Nicks directed and filmed The Force. He had one producer along with him, and his editor did the sound. That's only three people!
Nicks and his crew followed along the everyday activities of their characters: responding to emergencies, attending city council meetings, and other naturally occurring situations in the life of a police officer.
Typically, documentaries don't rely on any sets or artificial lighting. However, that's not to say you can't get creative with what you've got in front of you.
One of the tricks Nicks used while filming in a dark police car was to open up the officer's laptop to add a little fill light to the scene.
These are the production methods of a documentary - minimalist and natural.


---
Filmmaking Gear:

What Peter Nicks used to film The Force:

Explore Cameras and Gear!

Documentary Video Production Equipment Check-List


---
The Force is Nicks's second documentary in a trilogy of films about the public institutions of Oakland, California. 
Hear from Peter Nicks about the making of The Waiting Room (2012) and Homeroom (2021) in the below talks:
---
Recommended For You:
---
Related Articles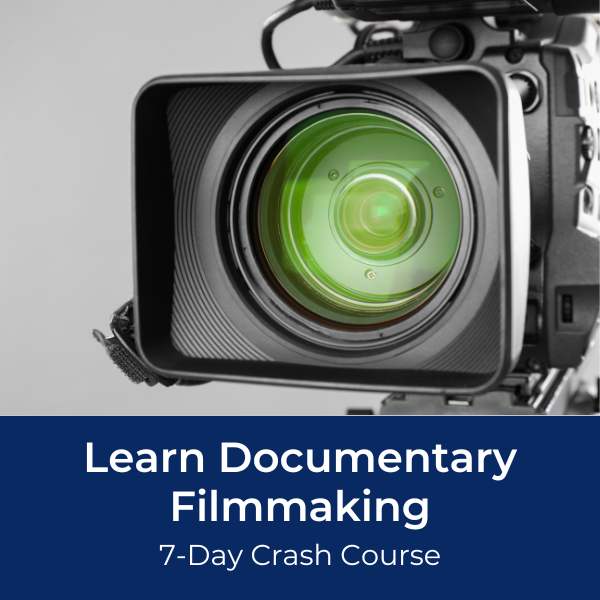 Ready To Make Your Dream Documentary?
Sign up for our exclusive 7-day crash course and learn step-by-step how to make a documentary from idea to completed movie!