SCARS: An insight into The Hungarian Uprising | A Short Documentary
by Jake McBride
(United Kingdom)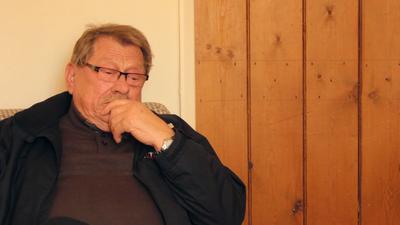 Hi, I'm Jake, I'm 19, and this is my debut documentary revolving around the topic 'The Hungarian Uprising'. The documentary explores the mind of an aged man who once fought in a revolutionary era in Hungary. The short film delves into his emotions as he relays stories and anecdotes from his time spent as an activist in The Hungarian Uprising, following stories of his survival and the loss of his friends. Covering infamous happenings like the desolation of the Stalin statue, and the shootings which followed.

This is a story told with passion, ranging from experiences in Budapest all the way to conflicts on the Austrian borders. A man witnessed, and now speaks of, the deaths of many of his close friends.

Learn the tactical approach to disengaging powerful armed tanks and how the pressure and fear can break you; but how courage steps in and allows you to move on through the tough and trying times that he faced in the age of a challenged country.

A sincere intimate conversation takes you deep into his mind, unveiling every instance which scarred him, releasing all the information weighing down his conscience.

Delicately condensed into 8 minutes, this documentary highlights a lot of life-changing events that occurred in the life of Gyorgy Szabo.

Now living in England, we can appreciate the dramatic change in his life, and mostly how incredible a man he is for adapting between situations as well as he did.

This documentary is accompanied by harrowing and lonely-sounding tracks by Simon Wilkinson, a composer of cinematic music for film and television – the rights to these royalty-free songs have been purchased by myself.
Pictures sourced by Google.

See through the eyes of a scarred man.


Watch Now
"SCARS: An insight into The Hungarian Uprising" | A Short Documentary
Please see my YouTube channel for my other work; I'd really appreciate any feedback and comments you can give!