Top 10 Filmmaking Lessons Making My Documentary Short "Mr Gele"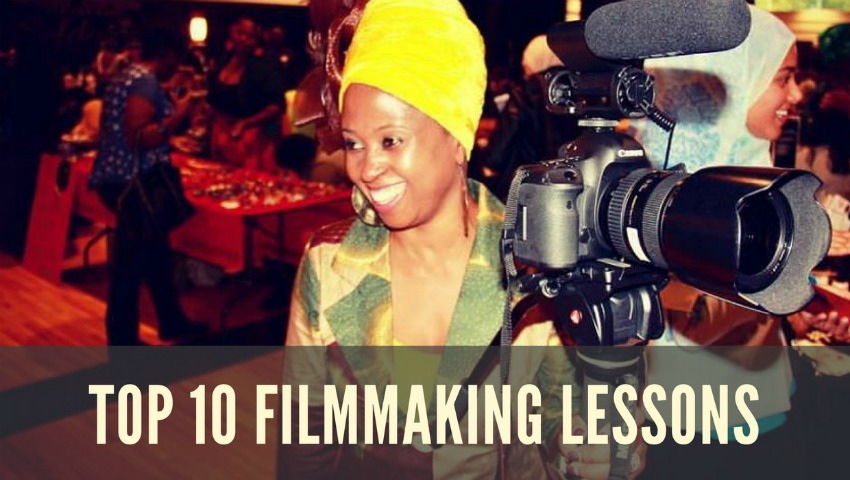 Guest Post By: Gladys Edeh, KokoAtDawn Productions
Published Oct 31, 2017
My mission as a filmmaker is to always use this platform to create content that aims to showcase positive and uplifting images about the African experience. An experience that is rarely shown in the media.
So, a few years ago, I started a web series called "Who Is" which focuses on African creatives living in the diaspora that are successful in their respective fields.
I have always been intrigued by their stories and how they overcome challenges in areas such as photography, music, fashion, etc. So, you can imagine my delight when I saw Segun Gele (my documentary subject) being featured on CNN's African Voices in 2013. I immediately thought he would be an intriguing person to profile in a documentary. But for some reason, I sat on the idea for about three years and did nothing.
I managed to convince myself that he wouldn't be interested if I approached him about the idea of doing a documentary on him.
However, something magical happened when I returned from the 2016 Sundance Film Festival. I constantly ran into several filmmakers who had completed a film and were either there to promote their completed project or had a film screening at the festival.

This was enough inspiration to move ahead and get started on my documentary.
And this leads to lesson #1...

1. Don't Wait. Start!
Upon my decision, I informed my husband of my plan of working on a documentary about a Mr. Segun Gele. Shortly thereafter, my husband told me that they were actually neighbors while living in Lagos, Nigeria. Yes, you heard me right. Segun once lived next door to my husband while they were kids!! Go figure! Additionally, I found out that my mother-in-law was actually in the same church choir as Segun's mother!
At this point, I don't need to explain my shock as well as regret as to why I hadn't started three years earlier.
So, the moral of the story here is, when you get an idea, don't wait, trust yourself and go for it. Just do it!
2. Before You Start, Get the Money!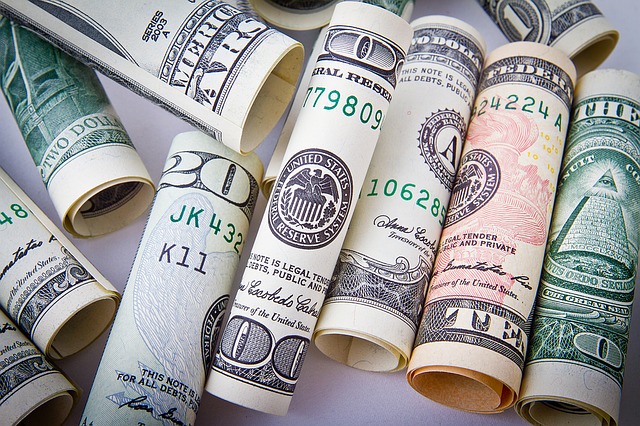 Even though I had produced a couple of films (both narrative and non-fiction), I still did not feel qualified enough to call myself a filmmaker (weird, I know). And as a result, I was not confident enough to ask for money. So, I felt the need to use my own money to fund my film from start to finish.
To be honest, I am not a big fan of asking for money. I can create all day but ask for money…no thank you! But after exhausting all my savings towards the film and depending on my 9-5 pay check, I got worn out pretty fast, both financially and emotionally.
My advice to any filmmakers out there (especially first timers) is to get all the money you can from grantors, angel investors, etc. before embarking on making a film (short or feature). Why? Because there are people and companies out there (with money) that are hungry for content and are simply waiting for your bright film idea to come to life, with their help!

3. Build Your Audience Early
If you can get a PR person or someone on your team to document and be responsible for gathering all your BTS (Behind The Scenes) photos and video clips from production, DO IT! These tools can become very handy when promoting the film on social media and on your film website, if you can afford to have one.
Also blog as you go along the process because you can build and get your audience engaged from the very beginning of your film's journey.
Take your audience for a ride and they'll never get off because they start to root for you and cheer you on during the process. This can also keep you accountable too.
Filmmaking can be a lonely process especially during post-production when all the fun production stuff is over with. You'll need all the encouragement and support you can get.
4. Get Lots Of It! B-roll, That Is...
We were supposed to be a crew of four but ended up with three – Associate Producer, Cinematographer and Producer/2nd Camera (myself). We were so focused on getting our interviews locked in and as a result there was no time in between to capture b-roll.

Our interviews took place in Houston, Texas and we didn't take the time to tour the city to get lovely scenery, street signs, etc.
I was able to capture some video clips to and from the airport, interview locations, e.t.c but once I reviewed all the b-roll footage, they seemed pretty rushed. So as a result, I ended up having to purchase b-roll clips from a royalty-free website, an expense I could have saved up for film festival fees!


5. Hire A Professional Photographer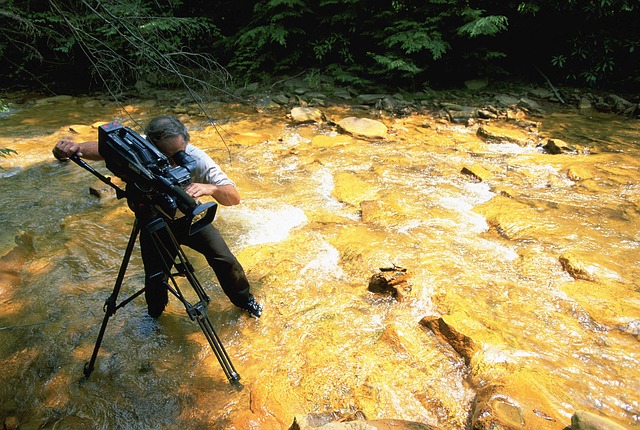 It's simple. Hire a professional photographer to solely be responsible for capturing those professional looking, high-res images during production. This will enable you to have great material to promote your film during post production (poster, website, digital and email marketing, fundraising campaigns, etc.). In this visual-driven world, packaging content is golden.

6. Recognize Red Flags
I needed all the crew I could get when planning to head out to Houston to start filming. So, I reached out to a filmmaker friend of mine who had helped me on previous projects to be a second camera person. I provided all the details of the production by text, phone calls and emails. We were on the same page with all the plans and read to go (or so I thought).

Now for the red flags; First, they were a "no-show" at conference calls scheduled for the crew. Second, they were a "no-show" to the airport on our way to Houston. Now, I could write a book on the reasons (or excuses) why this particular flight was missed, so I'll just stop here.  But yet, because of the friendship, I still gave this friend the benefit of the doubt and hired them on as an editor. Let me just say that that was the biggest and most expensive MISTAKE I ever made.
Always recognize those red flags, set your friendships aside and focus on the business of getting your film done.
7. Plan Ahead For Archival Photos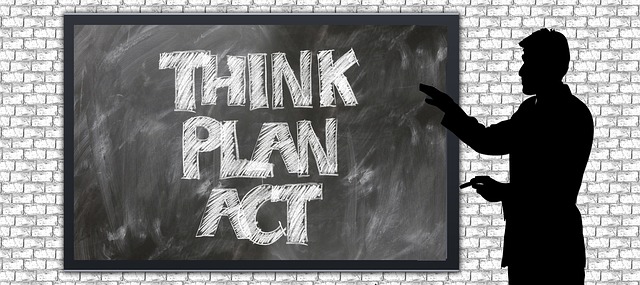 Archival photos are the backbone of any documentary production and you need to do your best to gather all the photos (or at least the ideas of photos) you will need ahead of time, if possible.
In my case, it would have been helpful if I had written down the kind of photos I had in mind to be included in the documentary and then sent them to my subject. This would have given them enough time to rummage through photos and have them ready by the time production began. Unfortunately, I started this process a little late in the game and found myself having to ask for photos at different intervals during the editing process.
Luckily, there was a lot of cooperation on the other end but I felt horrible for reaching out more than I should have.
At one point, I almost had Segun's mother miss her flight from Lagos to Houston because I had unknowingly called her a few hours before her flight asking for childhood photos…sigh. Never again!
8. Find A Music Composer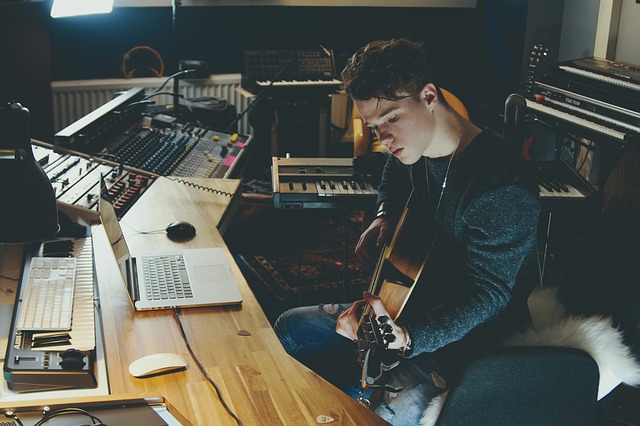 The thought of hiring a music composer sounded scary. I assumed that only Hollywood types could afford this luxury and so I never even gave this option a thought. I went the typical independent route and purchased music licenses from a royalty-free website (again).  
The music my editor and I selected fit the story so beautifully and I was in love and happy with the end product. But not too long after the film was completed, while watching a T.V commercial, I heard one of the songs we had selected!
Not long after that, I heard another song play while I was placed on hold! I quickly came to the realization that if you want your film to stand out and be unique, take the time to invest in hiring a music composer who will create music specifically for your film. Now, that is worth the investment, isn't it?
9. Get Traveling Insurance
I had planned for a trip to Kansas, Missouri to film Segun Gele working at a Nigerian wedding that had been planned for months in advance. I purchased an airline ticket for myself and my Associate Producer but a few days before the trip, I received word that the wedding had been cancelled due to unforeseen circumstances.
Shortly thereafter, I called the airline but due to one reason or the other, there was no way for me to get a refund or a credit towards another flight. In the end, it was cheaper for me to just forfeit the cost of airfare and consider it a loss. In this line of work, plans change constantly and so in every situation, protect yourself. It will save you money and a severe headache.
 
10. Always Use Credit Cards!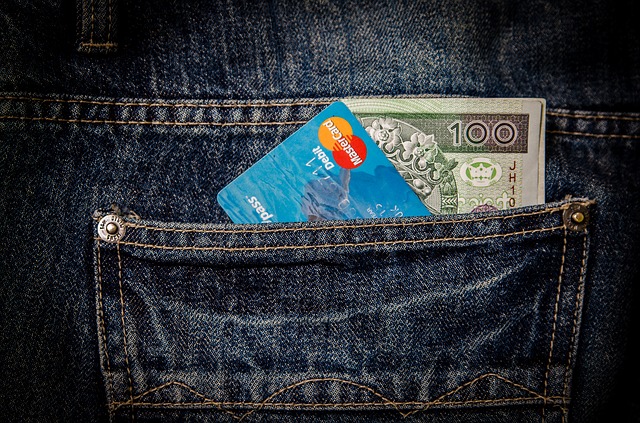 For my trip to Kansas, I had made reservations ahead of time for transportation from the airport to the hotel and vice-versa. As I mentioned above, the wedding I was to attend got cancelled. As a result, I called the transportation company to cancel my reservation and even received an email shortly after confirming the cancellation. But alas, a few months later, I noticed several charges on my credit card from this company.
Upon calling to get this issue resolved and get my money refunded, I found out that the company I had made reservations with had been bought out by a different establishment.
To make the story short, I did not get ANY co-operation from the new company to remove these charges. In the end, I called my credit card company and they took care of it and eventually I was able to get my money back. That was a big relief.
Final Thoughts
As hard as it is to admit some of my mistakes in making my documentary, I do hope that a lesson or two will be taken away from this.
The process of making a film (short or feature) is grueling, frustrating, heart-wrenching and lonely but I have to admit that there is nothing I'd rather do.
It is the best feeling in the world to take an idea that formed in your head and bring it to life. I will continue to make films over and over again but of course learn from my mistakes and become better each time.


---
About The Author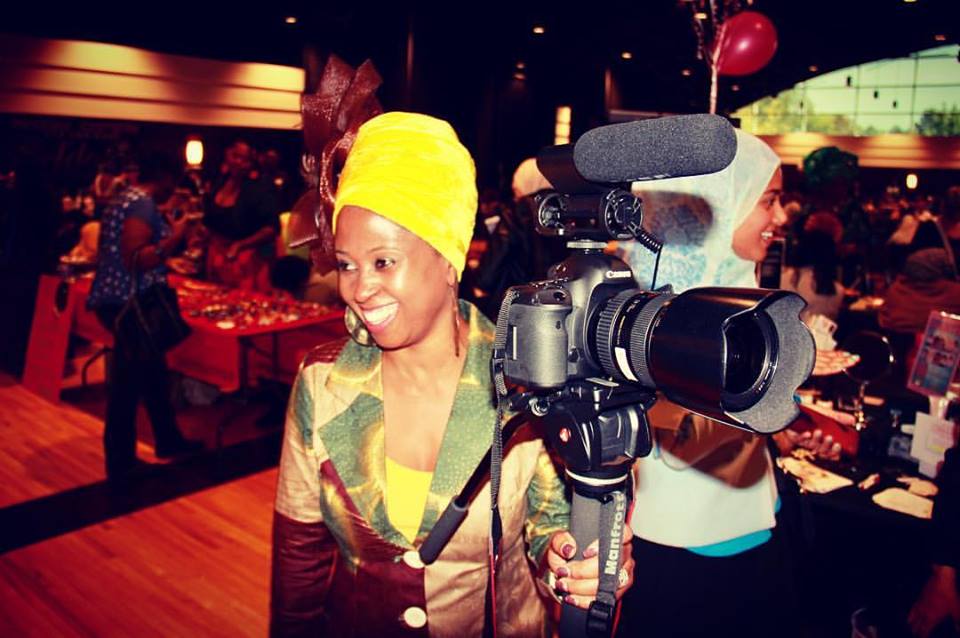 Gladys "Gee" Edeh started her film career in 2008 when she participated in the Atlanta 48 Hour film project where she and her team had to write, shoot and edit a film within 48 hours.
Her first short film, But Mamah screened at the Landmark Midtown Art Cinema in Atlanta, GA and subsequently got selected to be part of the ION Film Festival which which took place in Port Harcourt, Nigeria.

Shortly after, she formed her production company, KokoAtDawn Productions, LLC where she serves as the cinematographer, director and producer. Her company's mission is to focus on telling stories about the African experience and sharing positive images of a culture that is mostly portrayed in a negative light. Gladys has been a resident of Atlanta, GA for over 20 years and currently lives with her husband and two beautiful children. 
Company's website: www.kokoatdawnproductions.com
Official film website: mrgelefilm.com
---
---
Recommended For You
FREE Documentary Tips! Yes!

Get free weekly documentary tips sent straight to your inbox. This is our special gift to you to help you stay motivated and inspired. Just enter your info below and let's get started!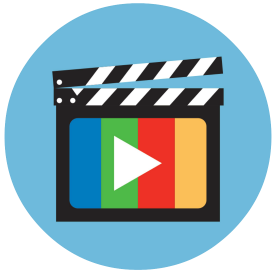 FREE Documentary Tips! Yes!
Get free weekly documentary tips sent straight to your inbox. This is our special gift to help you stay motivated and inspired. Just enter your info below and let's get started!


Ready To Make Your Dream Documentary?
Sign up for our exclusive 7-day crash course and learn step-by-step how to make a documentary from idea to completed movie!