How to Break Into Documentary Filmmaking
5 Easy Steps To Get Started Making Your First Documentary!

Everyone is a filmmaker these days.
And that's a good thing.
It means that filmmaking is available to everyone.
So, are you eager to break into documentary filmmaking?
Here are some tried and true steps that all of us have followed.
Thanks to filmmakers Patrick Creadon and Brenda Er for sharing their experiences breaking into documentary filmmaking!
---
Steps to Break Into Documentary Filmmaking

1. Light, shoot, produce or edit films.

You gotta start somewhere! These may not be your favorite films to make. They might not even be documentaries!
But for a lot of filmmakers, just being able to pay the bills with filmmaking is enough while you get your footing.
Studying camera or other disciplines such as editing and production design are a few really good places to start. Those are the kinds of jobs that production companies need to hire constantly. 
Didn't study film? 

Get yourself afloat in adjacent work or careers.
Brenda Er from Lovorth Production started by filming weddings, and found her way into documentary after a bit of practice behind the camera. Her business partner Jasmine Teh, on the other hand, found photography after studying IT, and later segued into documentary film.
Have faith that your first clients will give you the opportunity to start somewhere.
And keep shooting on your own. While you may have to press pause on your personal project for a while, time and experience will help you make the best impression with your first documentary.
2. Start small and constrain yourself.

For your first film, don't go for a documentary subject that is so ambitious that you're not going to finish it. Start small with something that you will absolutely finish.
Keeping a story going over 5, 10, even just 2 years is really difficult. In the words of Creadon, "it's like going on a road trip and taking dozens of pitstops."
Take advantage of your initial momentum, and commit yourself to a reduced timeline.
Brenda did what many filmmakers do which is to start with something close to you. In most cases, that means documenting a family member or a family story.
3. Know and follow what you love.

If you love a specific documentary style, or a director, watch as much of that as you can. Take notes. Memorize the names of the people who worked on those films.
Find those people, people who have worked with them, or people doing similar work.
In other words, pinpoint who your heroes are.
And if you're not able to work with your heroes yet, you should be able to find some work with other kindred spirits.
4. Invest in affordable, quality gear.

Most filmmakers start shooting with whatever they have available to them. Got a new smartphone? Chances are, its video capabilities will surprise you.
When shopping for gear, remember to prioritize portability. Since you might be shooting alone at first, set yourself up with something you can handle as a one-man film crew.
Invest in gear that is durable and valuable. Check out this documentary video production gear check list.
Popular Filmmaking Gear

5. Find your partners.
Filmmakers need a lot of support - financial, creative, emotional - you name it. Don't isolate yourself!
Know the story you want to tell, and figure out how to explain it to other people. 
Introduce yourself to likeminded people, organizations, and fellow filmmakers. Get them interested in your story, and don't ever forget the power of personal relationships.
Most filmmakers still work with the friends that have supported them since film #1.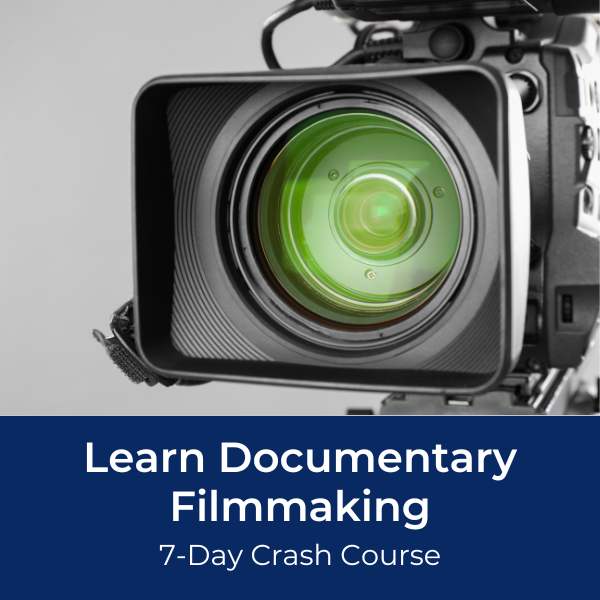 ---
Final Words of Wisdom
Be honest about your intentions.

When approaching subject(s) for a potential documentary, remember that the film is a collaboration. It's not your way or the highway.
If you're going to devote two years with someone to bring their life story to a broader audience, that's a really important conversation that you need to have.
Communicate your intentions with your subject as soon as you know you'd like to make a film about them. 
Also, if you're interested in becoming a millionaire, this probably isn't the field for you.
Most filmmakers spend years working on and learning from other people's projects, living somewhere between starving artist and weekend warrior.
If this is your passion, have patience. 
Leave the camera in your bag (sometimes).

This will seem counterintuitive. But your first steps of making a documentary should actually be focused on getting to know your subject and your story.
At the end of the day, your documentary will only be as good as the time you've spent with your subject(s) BEFORE the cameras start rolling.
Don't be afraid to work by yourself.

So many documentary filmmakers will tell you, truthfully, that their first films were made from footage they shot themselves. They didn't have an assistant director, an editor, or even a sound guy. 
Building your A-team takes time, so don't be afraid to work on your own for a little while.
---
Filmmaking Resources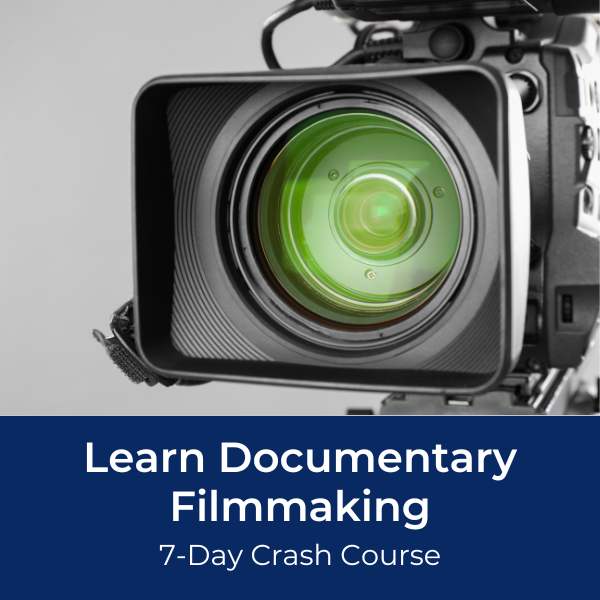 Ready To Make Your Dream Documentary?
Sign up for our exclusive 7-day crash course and learn step-by-step how to make a documentary from idea to completed movie!