Video Production Gear List:
Singalila in the Himalaya Documentary
Filming in Remote and Extreme Conditions
Filmmaking is a passion for George Thengummoottil. Since losing most of his sight at an early age, he has tried to show others the beauty that he sees in the world.
And filmmaking has become his preferred way of sharing. 
Below is our interview with George regarding his short documentary film, Singalia in the Himalaya, which documents his 14 day trek along the Singali la ridge, overlooking the views of Mount Kangchenjunga and Mount Everest. Specifically, we wanted to know how he managed to keep his equipment working while filming in remote areas of the Himalayas.
---
Interview Date: November 14, 2016

Filmmaker Q and A
Desktop Documentaries - George, thanks for taking the time to share your process with us. Can you give us a little background information about yourself and how you came to be a filmmaker?
George Thengummoottil - During my teenage years, I was affected by a rare eye disorder called Keratoconus. Keratoconus is a degenerative disorder of the eye in which structural changes within the cornea cause it to thin and change to a more conical shape than the more normal gradual curve. It cause substantial distortion of vision, with multiple images, streaking and sensitivity to light.
It changed the direction of my life completely, and shattered all my dreams. Traveling was one way I could free up myself. That is where I started traveling.

I found that the best medicine for my eyes is to show them the most beautiful places on this planet. I believe that this film will help a lot of other keratoconus patients like me to come up in life, present them with a lot of confidence and make a positive change in their life.

Film-making is my passion, a tool with which I want to make a positive change in the society. I don't know how deep I will be able to do it, but what ever happens for the good of our society is what I want to earn through my films.

Desktop Documentaries - You were in very remote areas throughout your travels, how did you manage to keep your gear working? 
George Thengummoottil - When I wanted to make this film in the remote corner of The Himalayas, the first challenge which stuck my mind was, "How do I charge the cameras?". I could not afford to pick up a heavy generator and get porters to carry it all the way during my 14 day long trek over rugged terrain to an altitude of above 5000 meters above sea level.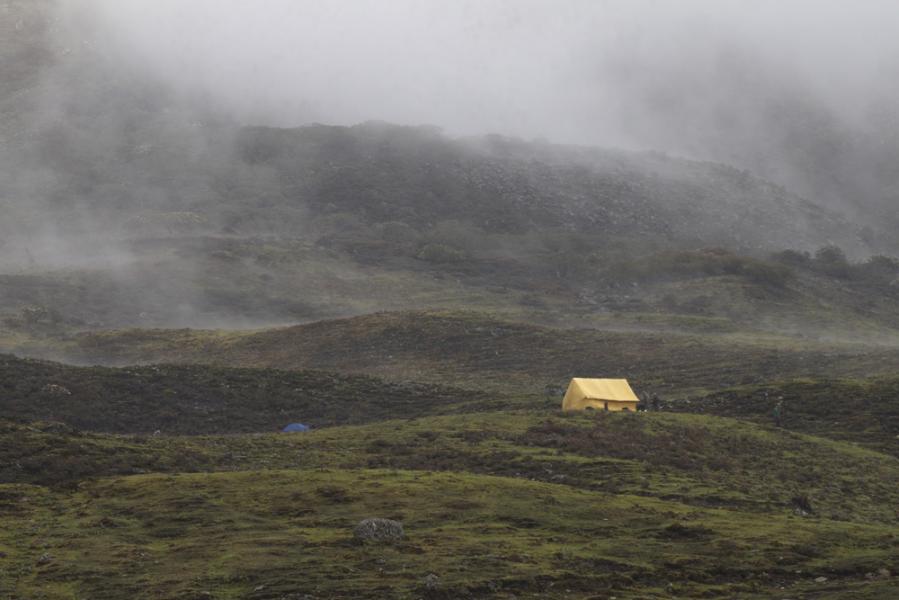 The only solution was to harvest solar energy: a method which has never been tried and tested successfully for Gopro and DSLR cameras. Most solar backpacks:  backpacks that comes with solar panels, could not even charge one battery in two days: it was a technical failure for my requirement.

So I bought a few 12 Volts 1 Ampere solar panels from my hobby shop. I connected the output of panel to a car cigarette lighter to USB converter and then to the USB Gopro battery Charger. A grand success! Very simple and affordable solution indeed!
The good side of solar panel is that it works even at low temperature and high altitude:  all it needs is just light! As the sunlight was limited to a few hours a day, one of our porters had to carry the panels on his back and charge camera batteries during the trek.


Singalila in the Himalaya Video Gear List
Desktop Documentaries - What gear did you use to make your film?
George Thengummoottil - I knew I would have to travel light as carrying tons of gear for 14 days over mountain passes is not advisable. So, I used a very simple set up to get the footage needed.
---
Canon Rebel T1i (500D)
This early version Rebel came out in 2009 and can be found used for just a few hundred dollars. A lot can be done with just a little. Remember, your real investment is in lenses anyway.
---
GoPro Hero4 Black Edition
The GoPro Hero4 Black Edition offers extreme portability and it shoots 4K video. Anyone who wants to film travel and adventure documentaries should consider this camera.
---
Canon 10-22mm f/3.5-4.5 USM Lens
This Canon lens is a great addition for anyone shooting video or taking photos.
It's focal length is not as wide as the GoPro's but, this lens can be used on Canon DSLR's and can be used in low light situations that render the GoPro all but useless. 
Plus, it zooms in and out. Beat that GoPro!
---
Tamron 90mm f/2.8 Macro Lens
While the wide angle of the GoPro and the Canon 10-22mm are great for showing "everything", the Tamron 90mm lens is great for shooting portraits or close up shots of vegetation.
It's important to add these types of shots into your film as the different focal lengths can help to add texture to your story and it opens up another way to show your audience what is happening.
---
Zoom H6 Audio Recorder
The Zoom series of portable audio recorders just keep getting better and better. If you are out in the field, a recorder like this is a must-have.
Sure, you can record audio directly from your camera, but that audio is simply not at a professional level.
The Zoom H6 is great for capturing nat-sounds like rivers or wind or the sound of feet walking over rocks. It is also a great mic for interviews and for doing post-production voice overs.
---
Solar Power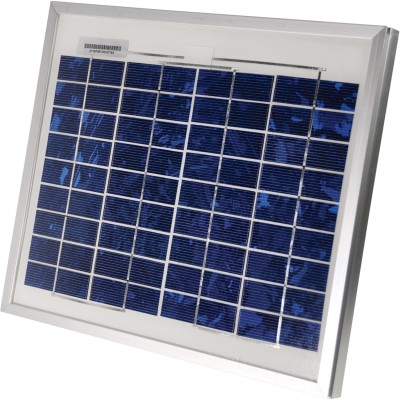 12 Volt Solar Panel
Solar Power Gear List
Solar Panels 12Volt 1Amp


Car Cigarette Lighter to USB


Wasabi Gopro Battery Charger


Car Cigarette Lighter to Canon Charger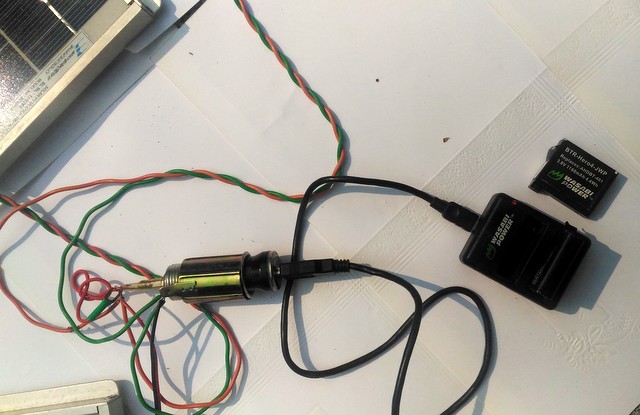 George's solar power set-up
For a more detailed explanation of how George created his own solar powered supply source, check out this article on George's blog: Solar Power for Camera: All About Charging Your Cameras Using Solar Panels. [Link no longer exists]


---
Watch Singalila in the Himalaya Documentary
---
About the Filmmaker

Born, programmed and booted in God`s Own Country (Kerala), George is not your run-of-the-mill IT guy. He is a virtuoso designer with all-round technical prowess in both photography and web development. He has more than a decade of experience in SEO and online campaign management. Stricken by the travel bug like the rest, he has been involved in several film making and book making projects. This is his personal YouTube channel, where you can see his works. 


---
Got Questions?
If you have any questions for George about how he made this or any of his other films be sure to share below.


---
---
---
Other Articles You May Enjoy
---
Ready To Make Your Dream Documentary?
Sign up for our exclusive 7-day crash course and learn step-by-step how to make a documentary from idea to completed movie!