Interview with Documentary Filmmaker Shannon Cohn



---
July 17, 2012
Shannon Cohn is living the filmmaker's dream. She travels the world and makes films for a living. We wanted to know how she got here and what lessons she's learned along the way.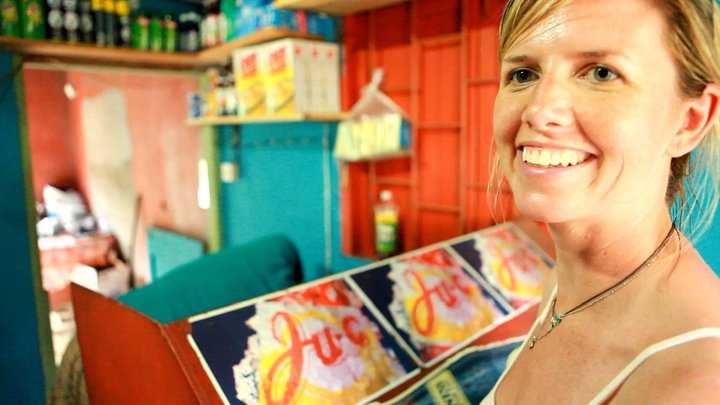 Born and raised in rural Mississippi, Shannon earned a law degree from Vanderbilt University and practiced international law before deciding to change course and go into filmmaking. She attended the Graduate Film Program at NYU's Tisch School of the Arts and has worked as a producer on numerous documentary and film projects including the feature documentaries Being in the World (2010) and 2012 Time for Change (2010).
She recently co-produced an 11-part television documentary series with Globe Trekker host Megan McCormick and Director Gethin Aldous called Sea Nation which is airing in more than 60 nations on Discovery Channel International and National Geographic.
Watch Sea Nation Trailer:
---
Interview with Documentary Filmmaker Shannon Cohn
Question: This is a huge question right off the bat, but what led to your decision to transition from being a lawyer to becoming a filmmaker? Did you have an "Aha" moment?
Shannon Cohn: Not one big "Aha" moment, but a general uneasy feeling that my life wasn't the one I wanted. From a certain point of view, I was quite successful - working at one of the nation's best law firms, making a six-figure salary. However, as I sat at my desk each day, I felt something inside slowly withering (I've always had a flair for the dramatic). I basically just quit one day without any real plan in place. I just knew I wanted to go to Africa. That was it - my only plan. So, I looked into jobs with various NGO's, took one working with Liberian refugees in West Africa. I was in Cape Town, South Africa, after leaving the refugee camp and met a handsome Argentine in the hostel where I was staying. He was also working in Africa, leading overland tour around the southern countries. And.......We've been married 7 years now and have 2 fantastic children. My point being - you don't need your life mapped out. Even if it is, I guarantee you'll veer off course. That's when the fun starts.
---
Question: Why did you choose NYU Film School. Was it worth it for you in terms of time and cost?
Shannon Cohn: I've always enjoyed the academic environment and all that entails. Given that and the fact that I knew nothing about how to make films, I applied to NYU. For me, it was absolutely worth the time and cost, but I wouldn't recommend film school to everyone. It really depends on your situation. Do you have access to film sets or shoots where you could volunteer your time and energy? Do you know or can you reach out to established filmmakers to offer your help so you can learn from pros? If so, you can learn just as much, if not more, about making a film.
---
Question: As mentioned above in the introduction, you recently wrapped up a very exciting and interesting documentary/television series called Sea Nation that aired on National Geographic and the Discovery Channel.
Is it true that you and Megan launched the project with zero funding and sold all your possessions to make it happen? Would you recommend this funding model to other documentary filmmakers?
Shannon Cohn: It is indeed true. We had absolutely no funding whatsoever. Just a sincere belief in the idea behind the show, which is that if one is not happy in his/her life, it's okay to leave the comfort and security behind. Amazing, unexpected things will open up to you. We captured that all on camera. We did little to no pre-production. Literally woke up each day to see where the winds would take us. Of course, I wouldn't recommend that for other documentaries! However, it was certainly liberating (and incredibly stressful at times) to have that idea as part of the project concept.
---
Question: What worked and what didn't with Sea Nation? What were your biggest lessons learned?


Shannon Cohn: A few lessons from Sea Nation:
When an opportunity comes knocking, answer quickly without hesitation. When fate hands you good fortune, recognize it, say thank you and grab it with both hands! For example, we were in Tortola filming with a fantastic local artist, Aragorn. Being that Sir Richard Branson's private Necker Island is just across the way, we ask how we might film there. He said pick up the phone and call the island management. The number is in the phone book. Without thinking about the hilarity of the situation, I cold call. The call leads to a couple of emails and two days later we find ourselves on Necker Island having breakfast and swimming with Sir Richard himself.


Trust your instincts. When we were filming in Anguilla, I asked around the island about places to stay on the cheap for the crew. I came in contact with a lovely older woman who offered us her tiny guesthouse. Without even seeing it, I said yes based solely on the fact that she was so kind and gracious. I knew absolutely NOTHING about her. We go to the tiny house and get settled in. About 30 minutes later, her 80-something year old husband, Sir Emile, knocks on the door and offers to take us to the grocery store. We decide to film everything. Megan asks about his name "Sir" and we learn that he is the former Prime Minister of the country and was knighted by Queen Elizabeth.


Always, ALWAYS, be kind and treat people with respect. It matters. The world is a small place and word does travel. I learned it travels especially fast in the Caribbean. On a professional level, because we were open, friendly and honest to the people we met, we always had friends of friends to find on the next island. It made a world of difference during the filming and the stories that opened up.
---
Question: Any advice for someone who wants to become a successful documentary filmmaker?
Shannon Cohn: As one of my film professors used to say: "Shut up and shoot." Yes, value exists in watching, studying and discussing films. Yes, one must research and develop ideas and stories. However, when it comes down to it, you just need to pick up a camera and start shooting. If you don't know how, you will learn. Don't be afraid of making mistakes. You'll learn from those mistakes and not make them again. As someone once said, "to live a creative life, we must lose our fear of being wrong." Trust me, you'll start seeing the world in ways you've never imagined.
---
| | |
| --- | --- |
| | Shannon Cohn interviewing holistic nutritionist Karen Roth for a new documentary she's directing/producing on Endometriosis. |
---
About Documentary Filmmaker Shannon Cohn:
Shannon Cohn is a filmmaker born and raised in rural Mississippi. The roots and realities of such an upbringing keep her compelled to tell authentic stories that inspire and challenge an audience to look beyond differences to the common threads that make us all human.
Shannon produced the feature documentaries Being in the World (2010, winner Audience Award, Brooklyn Film Festival and Best Documentary, Vail Film Festival) and 2012 Time for Change (2010) featuring Sting, Ellen Page and David Lynch. She produced the short narrative films Sulphur Mountain (2012) with Mark Webber, The Memento Mori Project (2011) with Paz de la Huerta and The Potential Wives of Norman Mao (2010) with George Takei. She produced and appears on camera in the documentary series, Sea Nation, which follows her and a friend as they sell their possessions and hitchhike on boats across the world. The show currently airs in over 60 countries on Discovery Channel International and National Geographic. She most recently filmed a short documentary, Don Goyo, about the effects of overfishing on a small Chilean fishing village.
---
Related Articles: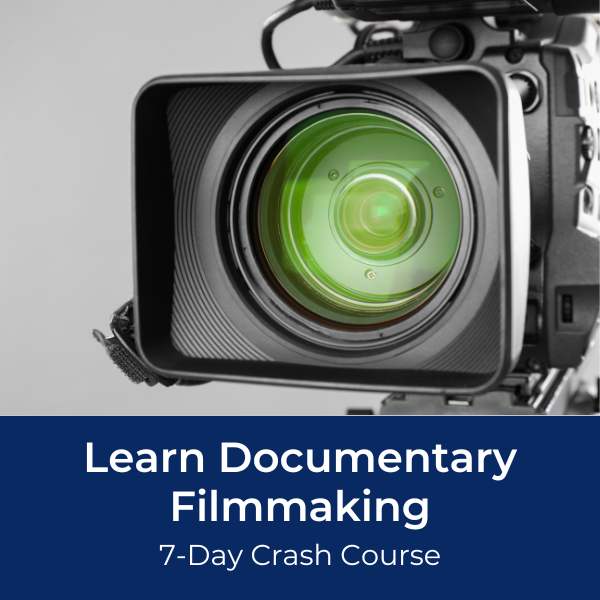 Ready To Make Your Dream Documentary?
Sign up for our exclusive 7-day crash course and learn step-by-step how to make a documentary from idea to completed movie!