Behind-The Scenes:
Ex-Cop's Son Makes Documentary About Controversial 1970's Police Task Force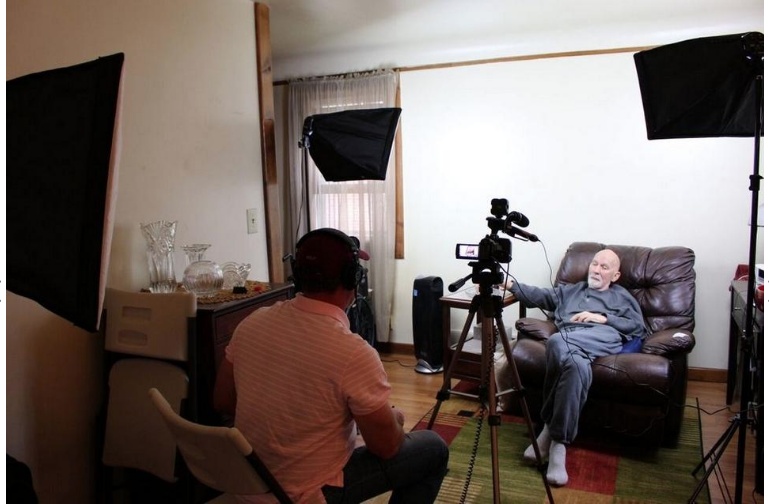 The Making Of "Detroit Under STRESS" Directed by David Van Wie
---

Reporting by Alyssa Burkett
Published: Nov. 21, 2017
For David Van Wie, the idea for his documentary, Detroit Under STRESS, came after learning about his father's involvement with a controversial special police task force in the '70s, known as S.T.R.E.S.S (Stop The Robberies, Enjoy Safe Streets).

This unit, which was formed in an effort to minimize crime in certain neighborhoods, gained a reputation for unjustly targeting African Americans and using controversial tactics to "bait" and "lure" residents into criminal acts.

During its 2 ½ years of existence, the unit of mostly all-white officers was reportedly responsible for the deaths of twenty-two residents, 21 of them African Americans. And critics claim hundreds more were arrested without proper cause.
After about a year of research and attempts from Van Wie to get his father to interview for his documentary, the former Detroit policeman eventually agreed to it. "It turns out that my dad was part of Ray Peterson's STRESS Crew 1, the decoy unit of S.T.R.E.S.S. that was responsible for most of the fatal shootings," explains Van Wie.
First Steps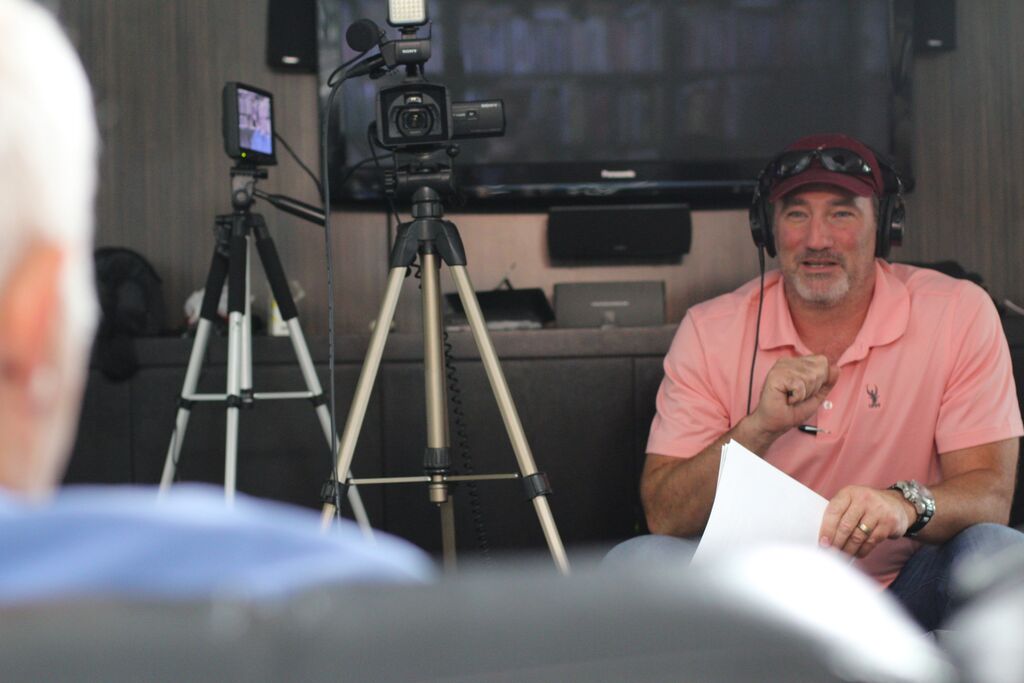 Q: How did you come up with the title for your documentary?
A: The title for my documentary, Detroit Under STRESS, came from a pamphlet written by the Anti-STRESS movement.  I thought it was a perfect title given the situation, story, and perception from both sides of the issue.


Q: What did you learn was the most crucial first step to starting your project? 
A: The most crucial step was continuing to push forward all the time with this project.  Never letting it sit on my desk and get cold.  Always taking some time everyday to do something to make it better.  Making calls, researching, learning how to edit, reaching out to resources and most importantly never letting a negative turn of events stop me from moving forward.

The Filmmaker's Tools
Q: What were your tools for the job (gear, editing software, management software, etc). What gear did you find was the most useful during the filmmaking process?
A: I wanted to hire a cameraman for this project, but they were all too expensive and I figured I was really only shooting interviews… point the camera, add a little light, and hit record.  So, I did a lot of research, used Desktop Documentaries website [7-Day Documentary Crash Course], and talked with people I knew in the industry. 
I bit the bullet and bought a Sony NX-30 with the XLR sound package, a Sanken mic, a cheap light kit, and some supporting equipment so I could shoot it myself.
I was still using Final Cut Pro 7 for editing at the time and knew that I needed to make the switch, so I upgraded my operating system on my computer and bought Premiere Pro. Premiere was affordable, had a small learning curve, and there a lots of tutorials on YouTube if you're looking for a specific effect. 
Taking the time to learn the editing software is probably the most important part of this process, it will save you lots of money and allows you to really get creative with your footage.



Q: Did you make your documentary with a team of people or solo?
A: This is the most important and most fundamental part of making a documentary,  IT'S ALL YOU! No one will have the motivation, work ethic, or constant drive that you will.
Hire people you have to hire for small tasks to get the job done, but know that everything will end up being your responsibility and won't get done unless you actually do it. 
It's nice to think that there is a team of people out there dying to work on your project at an affordable rate that will put the time and energy in to make it just the way you want it, but that will not happen. Know going into this process that your name should really appear on every credit.
Q: How did you get Thomas C. Howell to narrate for you? 

A: One of our producers, Gardner Cole, was connected to him, presented the project to him, and he loved it. I also am very excited to have just partnered with C. Thomas Howell and Darren Dalton (Red Dawn, Outsiders, and now a writer in LA) to package a TV series based on our documentary Detroit Under STRESS.



Entering Into Festivals
Q: What was your process for getting into different film festivals? What do you think set your film apart as a contestant?
A: My film was different than a lot of others because it centered on STORY. I had "B-Roll" clips, narration by C. Thomas Howell, landscape shots, but really it was the STORY that carried the film from beginning to end.
I had the benefit of having a story that had been buried for 50 years, officers who finally agreed to discuss STRESS with me, and a story that most people had no idea existed. I remember C. Thomas Howell in a booth doing narration and yelling at me, "There is no way this happened David!" The story was amazing; it had everything. It also helped that the story is relevant to today. It is an issue that is current, provocative, polarizing, and engaging.  We also presented both sides of the argument, not an easy task. The fact that the story is balanced and is fair to both sides has been one of the biggest assets and compliments that we get from film festivals.
Q: Any advice for other filmmakers?
A: Make sure that you have plenty of funds for the film festival circuit. It is expensive to enter all the festivals you can and attend as many as possible. I purchased a lot of movie swag (hats, t-shirts, movie posters, etc.) and sold it at my test screening. 
Film Stats: "Detroit Under STRESS

How Long To Make The Documentary: 3 Years 

How Many People Interviewed: 14  

How Many Hours of Footage Shot: About 20 Hours

How Many Months Of Editing: 18 months (the editing never really stops....)

How Many Miles Traveled: About 20,000 miles

Cost To Make The Film: $50,000

Release Date: Currently on Film Festival Circuit.  




Next Steps
Van Wie continues to take part in the film festival circuit and he is currently searching for a distributor to buy the film and get it into the mainstream market. 
The director hopes that his father's story, along with all of the other's, whose interviews were included in the documentary, will be received with an open mind, and will encourage people to learn about both sides of an otherwise dark history.
He admits his film can make viewers uncomfortable. "In the end, I am very encouraged that the film has stirred up some emotions and is pushing the debate on this issue. No one has to have the same views, but you can't be afraid to watch, listen, and learn the other side."
Van Wie is in process of producing another documentary about the New Bethel Church Shooting, which happened just prior to STRESS. He is hoping that this will further promote the Detroit Under Stress film and help to grow the audience.

Photos from the second documentary below: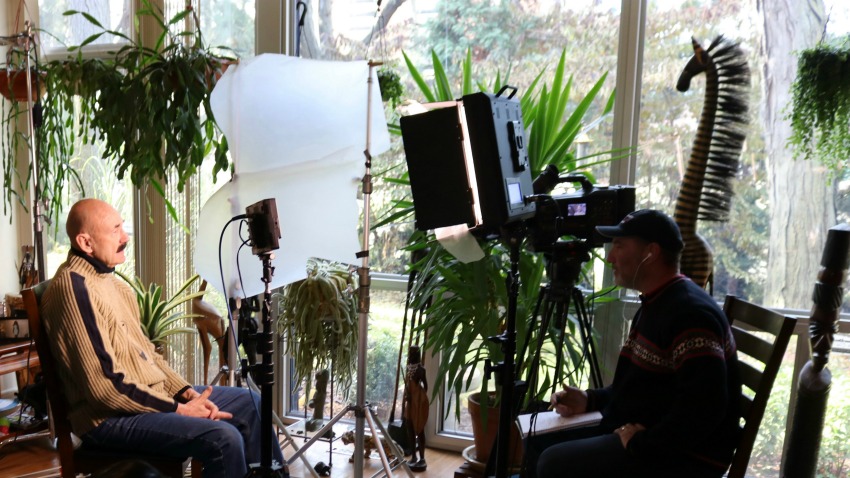 David Van Wie interviewing Retired Detroit Police Officer Richard Worobec
regarding his role in the 1969 New Bethel Church Shooting.
[November 2017]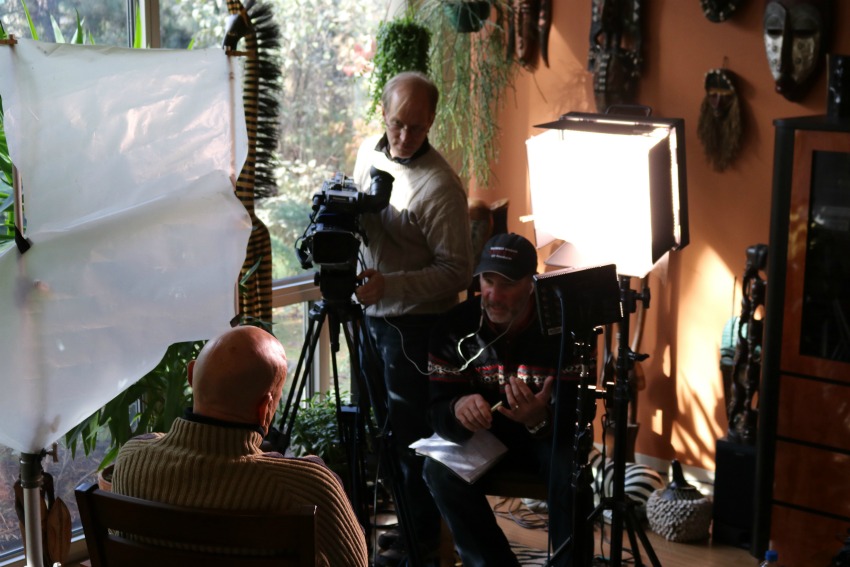 David Van Wie interviewing Retired Detroit Police Officer Richard Worobec
regarding his role in the 1969 New Bethel Church Shooting.
[November 2017]
---
About The Filmmaker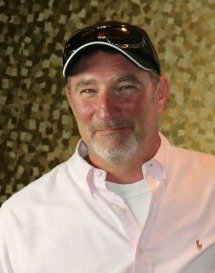 David Van Wie is an entrepreneur and video/documentary producer based in Arizona, USA.
He scripted and directed five commercials for Big Brothers Big Sisters; scripted and directed a music video for executive producer Gardner Cole; wrote and produced a pilot for a reality TV show in Phoenix; wrote and directed Diva Tequila's first commercial; as well as wrote and produced two commercials for Catholic Charities. And just for fun, David wrote a multi-award winning children's book called Buttermilk under the pen name "Fat Hendrick."
Detroit Under STRESS is David's first feature documentary with 10 official selections and four awards, two of which are Film of the Festival.
David and his wife live in Central Phoenix with their five children. (The 5th was adopted on National Adoption Day in 2013). The Van Wie family also fosters children, so the number of children in the household varies from year to year.
Official Documentary Website: detroitunderstress.com
Facebook Page: facebook.com/detroitunderstressmovie
Share a comment for David below!


---
---

More On Desktop Documentaries: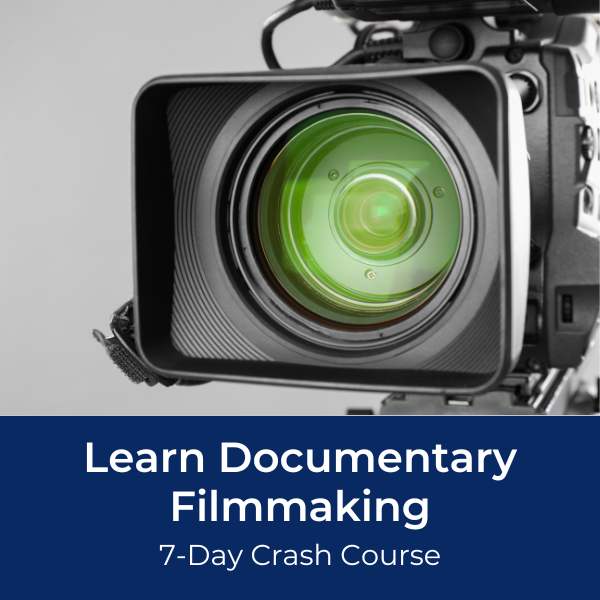 Ready To Make Your Dream Documentary?
Sign up for our exclusive 7-day crash course and learn step-by-step how to make a documentary from idea to completed movie!