Behind-The-Scenes: Former NFL Chaplain Makes Documentary About Gangsters

Published: December 2017
Adam Ybarra is a first-time doc filmmaker and had zero experience when he started.
"I actually did 98% of the process…from learning how to use a camera, lighting, audio, interviewing and editing," say Ybarra.
Like hundreds of others, Adam took our 7-Day Documentary Crash Course, consumed hours of YouTube videos and studied everything he could get his hands on.

We are happy to report that the former NFL Oakland Raiders Chaplain has now completed his first documentary: MAKING OF A GANGSTA. 
Interview with First-Time Documentary Filmmaker Adam Ybarra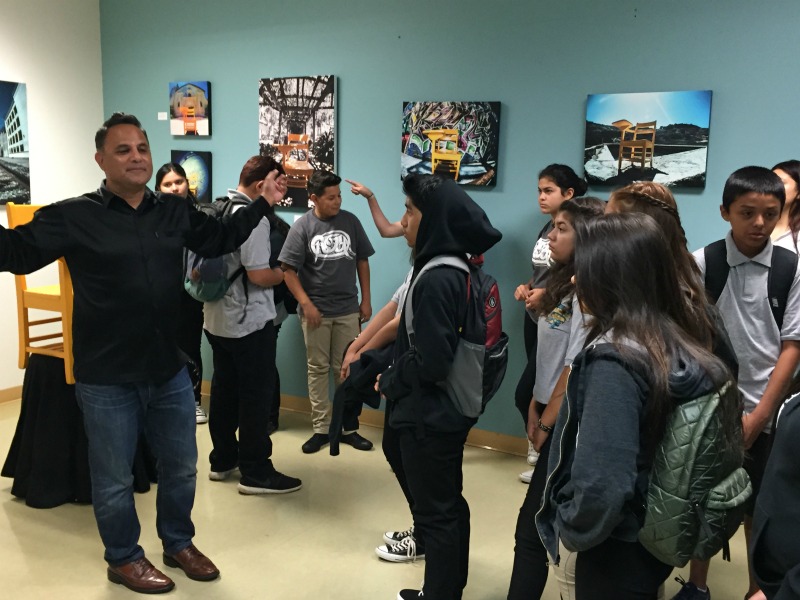 Documentary Idea Inspiration
Q: How did you initially come up with the idea for the documentary?
A: I was attending a conference with community leaders, law enforcement, educators, and non-profits. The objective of the conference was to come up with solutions on how to deter the escalating numbers of gangs nationwide. Sensing the burden weighing on their shoulders it dawned on me… if we are going to impede on this growing epidemic we need to incorporate everyone (community, neighbors, parents, etc…) to step in. Thus the idea of a Making of a Gangsta documentary was birthed in my heart. 
Three things needed to happen….
1. Create a film where an audience can see the inner beauty of a person. 
2. Demythify stereotypes that all gangsters are ruthless, callous and heartless thugs.
3. Showcase that no one is born a gangster. 
However…the big hurdle I needed to get over, I don't know the first thing about making a documentary. 
How Long To Make Documentary
Q. How long did it take you to make the documentary (from concept to completion)?
A. The concept of Making Of A Gangsta was set-in-motion in April 2011 and premiered in November 2016. From 2011 to 2014 it was always on my mind. Finally, New Years 2015 I looked up to heaven and prayed for God to lead and help me to make the documentary a reality. 


Biggest Struggle
Q. What was your biggest struggle making the documentary?

A. Did not know how or where to start. I finally decided to take a step of faith and began searching online for production companies to inquire documentary processes and cost. So in my research I came across an article titled 7-Day Documentary Crash Course. I thought to myself…maybe I should take the course so I can speak educated to a potential production team. The cost for the course was reasonable so I pulled the trigger and purchased it. I completed each course and handouts and felt totally prepared to seek proposals. Well... after speaking to production companies and seeing proposals from 70k to 156K the reality of making a documentary was fading since I only had couple hundred dollars.  
However the irony as I was going through each lesson there was a stirring inside of me to self-produce the project. So I decided to re-do the courses and began to feel my confidence grow to producing it myself. 
One of the first recommendations from the course is to make a trailer. Well that's what I did. I used the step by step coaching and produced a 2-minute trailer on iMovie, using photos from the internet. To my absolute surprise many loved the trailer, topic and message. 
The days I felt over my head, the 7-Day crash course coaching kept me motivated and more importantly …educated to keep going forward. It was my foundation!!

Most Proud Of...
Q. What are you most proud of with this documentary?

A. One of my proudest moments is when a large non-profit rented a theater to screen the Documentary to their employees. When I saw it on the big screen in a theater … I was pumped!!!
Fundraising Strategy
Q. What was your fundraising strategy (what was your budget and how did you raise the money)?
A. When everything was said and done the budget had come to $24,000…well that's how much I able to raise from GoFundMe.  This was the first time I utilized GoFundMe so I used their recommendations and shared the trailer to everyone I knew. I was very consistent with daily updates on Facebook and Twitter. I also added to whoever gave towards the project would be added to the credits of the project. 
Filmmaking Tools
Q. Your Filmmaking Tools (training, gear list and editing software):
A. My number one training tool was the 7-Day Crash Course. The lessons gave me the structure I needed  to stay on task. Whether it was from tools, equipment, content, marketing I kept reviewing the lessons to keep me grounded and moving forward. 
Documentary Crew

Q. Did you hire a crew or DIY everything yourself?
A. I actually did 98% of the process…from learning how to use a camera, lighting, audio, interviewing and editing. Prior to this…I had no experience. 
I watched hours upon hours on youtube. For instance… I must have watched one youtube link on DSLR for Beginners at least 15 times. In a nut shell it gave me the understanding of the basic principals of a camera. 
The video is below in case you would like to watch it.


To keep cost down I learned how to use a camera. Then I taught 4 others how to use to camera so I can always have a camera person available.
Distribution Strategy

Q. Distribution Strategy (how are you getting the film out to the public)?
A. My Distribution Strategy commenced with knowing my audience.
I began to target people who I thought would be interested in the film…i.e. colleges, non-profits, foundations and any entity who dealt with gangster populations.
I began to build a database with contact updates along with writing press releases. I began to screen at public places where there was no charge (Library's & Schools). I made flyers, post them at coffee shops, stores, schools and was always amazed when people would attend as a result from my foot traffic.
At each screening I would have folks check in with their name and email. At least 3 to 4 times a week I would post on social media the outcome of the screening or feedback from the audiences. After each screening I would have a Q&A which helped me big time with getting the message out.
I found that people enjoyed meeting the filmmaker.
Along with this I sought out college professors to offer free screenings. 
In a nut shell from December 2016 to present I have screened the documentary about 30 times. 
In one screening I met a gentleman who asked me if I was going to enter the documentary in film festivals. I looked at him and said no…its not at that level. He chuckled and said he was part of a Film Festival team that judged on selections. He went on to say that he really enjoyed my film and that he would have voted for it to be selected.
It got me thinking. So I submitted to 8 Film Festivals and was selected to two of them and won a Merit Award.
In 2018 I am submitting to 8 more. You never know what could happen!  
Lessons Learned
Q. If you were to make this documentary again, what would you do differently? 
A. If I could make the documentary again…
I would make sure to double check all of my interview shots.
Follow the rule of thirds.
One of my interviews was sitting in awkward place and we did not get the best position for them.  As I heard over and over…when you're editing and if something does not come out right …you may lose on a great slice to your project for something not filmed correctly. 


Advice To Filmmakers
Q. Advice to other first-time filmmakers...
A. Go through the 7-Day Crash Course. Keep it as a coach near you. 
Make A trailer.
Don't skimp on your equipment. Use the best you can a hold of. 
Make sure your audio is good. 
Lighting is vital. 
Your crew may be a friend or a family member…its all good.
Give it your best. Your story needs to be told!!! 
Film Stats for "Making Of A Gangsta"
How long to make the documentary: 12 months 
How many people interviewed: 16 people 
How many hours of footage shot: 21 hours
How many months of editing: 5 months
How many miles traveled: 800 miles
Cost to make the film: $ 24,000
Release Date: Fall 2018



About The Filmmaker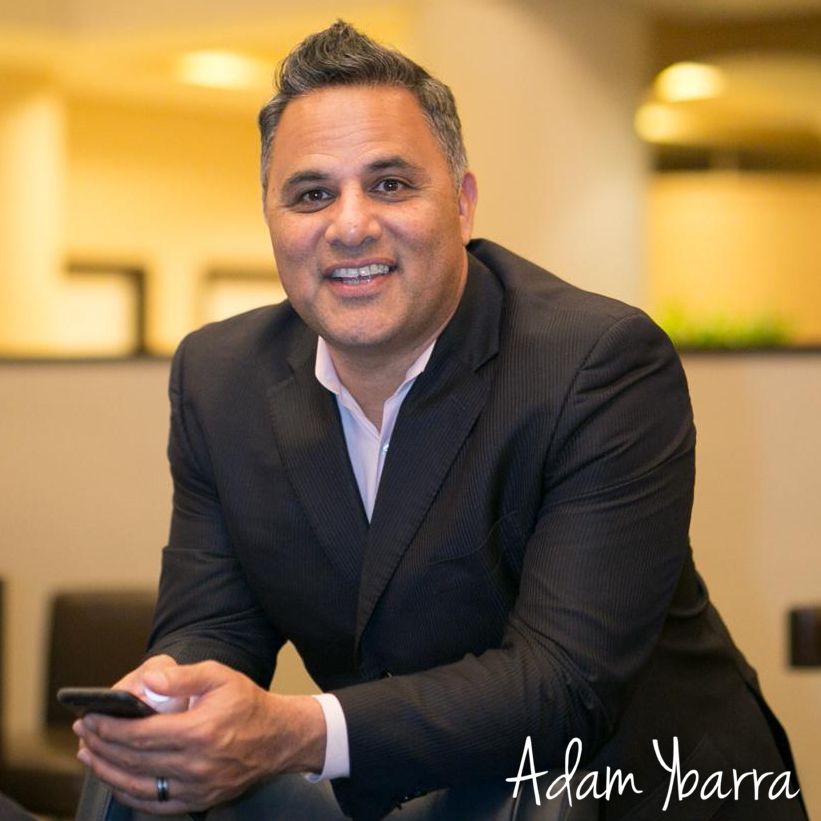 Adam Ybarra grew up in East Side San Jose, California, in a single parent home on welfare, surrounded by drugs and gangs. 
Ybarra is the first Hispanic to serve as an NFL Team Chaplain, serving on staff of the Oakland Raiders.
Adam founded The Tenacious Group and authored "Raising, Expectations, Standards & Honor 180 Youth Curriculum". He has spoken face-to-face to over 350,000 young people in United States and Africa. Making Of A Gangsta, released in 2017, is his first documentary.
Official Documentary Website: makingofagangsta.com
---
Making Of A Gangsta Trailer
Story Update
Tragically, one of the gang members interviewed for the documentary, Jacob Dominguez, was killed by police in Sept 2017. Family members say he was living in a Christian home and trying to turn his life around. He left behind three children.


---
Recommended For You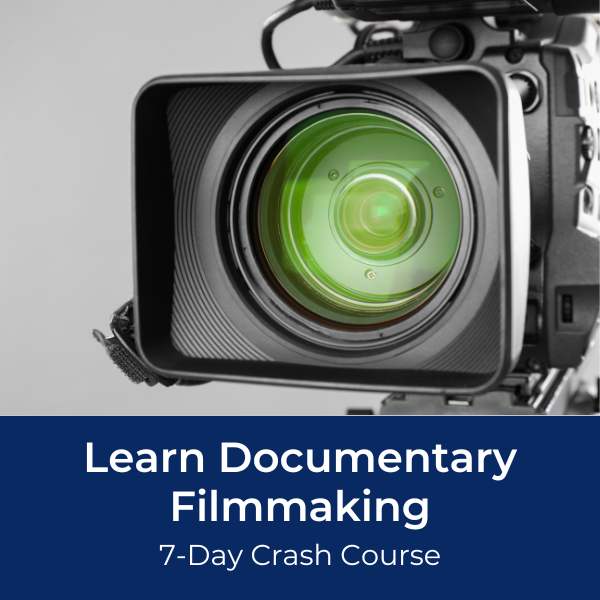 Ready To Make Your Dream Documentary?
Sign up for our exclusive 7-day crash course and learn step-by-step how to make a documentary from idea to completed movie!