Happy Thanksgiving from
Desktop Documentaries 🧡


Happy Thanksgiving filmmakers!

From the Desktop Documentaries team: wishing you and your family a wonderful holiday season. 🧡

This year, hundreds of thousands of filmmakers have utilized the Desktop Documentaries site & resources and we are so grateful you have chosen us to help you along your documentary journey.
Making a documentary is one of the most challenging (yet meaningful) endeavors you can go on and we do our best to offer inspiration, resources & tools that will help smooth out your path along the way.

We feel extremely blessed to be of service to this wonderful community of filmmakers & creatives.
With that in mind, here's a list of some of our BEST FREE CONTENT to inspire you over the holidays.

Get started with our FREE 🎬 12-Day Holiday Documentary Challenge for 2023!
Find that perfect piece of filmmaking gear in our newly updated Holiday Gift Guide for Filmmakers.
And if you're on a tight budget looking for unique gift ideas to give your loved ones this year, check out these fun Homemade Video Gift Ideas for the Holidays.

More free content:

If you're looking to take your filmmaking craft to the next level, make sure to check out our awesome Black Friday / Cyber Monday 2022 deals happening right now on our top-rated documentary courses, templates and trainings!


---
Thank You!
Thank you for being part of the Desktop Documentaries community over these past (nearly) 15 years! ❤️
Hoping all of these tips, tools and resources inspire you in your filmmaking.
If there's anything special you'd like to see here on Desktop Documentaries (or you'd like to share anything at all), please let us know below in the comments.
Otherwise, wishing you and family a safe, happy and wonderful holiday weekend!
---
---
Documentary Resources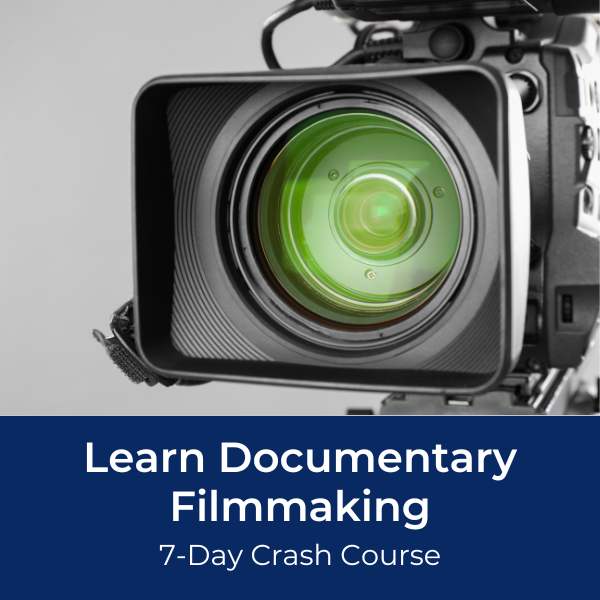 Ready To Make Your Dream Documentary?
Sign up for our exclusive 7-day crash course and learn step-by-step how to make a documentary from idea to completed movie!